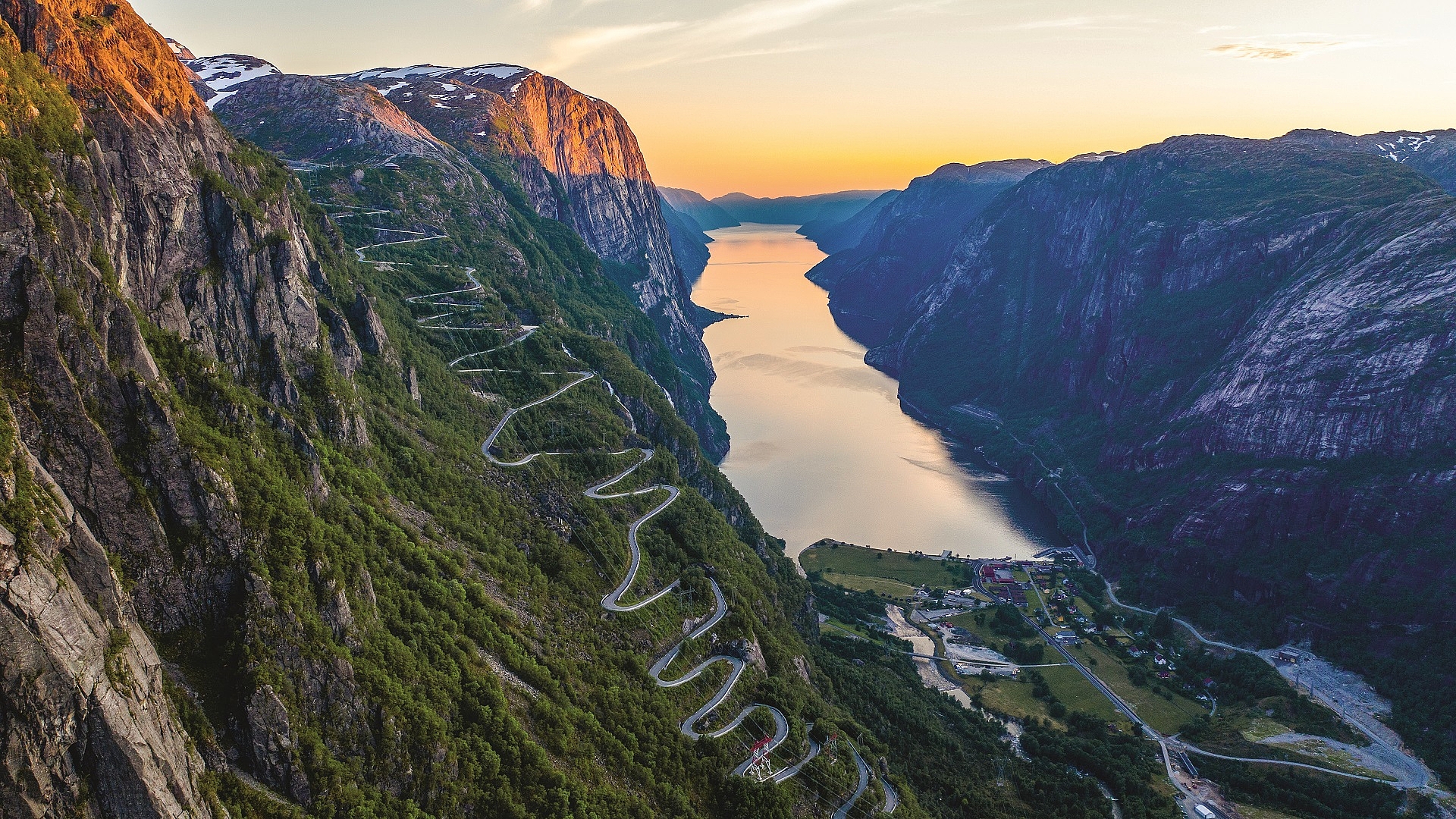 The PROS' rave routes - Norwegian hairpin dream
August 2021
On the Lysevegen, Norway – Frederik Wandahl's recommendation
Yes, even professional cyclists dream of routes that they have never before ridden. In the case of Frederik Wandahl, the breathtaking Lysevegen road in Norway at the end of the Lysefjord is at the top of his personal wish list. "I've been fascinated by this incredible climb ever since I first saw a photo of it. It's my goal to ride up it with a friend at some point in my free time", says the 20-year-old Dane who started his first professional season at BORA – hansgrohe this year. And even in his limited spare time, he likes to be on his bike. This makes it more than likely that his dream will soon come true.
Photo credit:
BORA – hansgrohe / Bettiniphoto
SpectacularNorway
What awaits him can be described in good conscience as unique: from the village of Lysebotn, the road disappears into a 1,100-metrelong tunnel, after which it winds its way round 27 sharp hairpin bends to an altitude of 640 metres. Here, you will find the panoramic restaurant Øygardstølen, which offers spectacular views of the 42-kilometre-long Lysefjord. This Scandinavian par force ride seems to be almost made for Frederik Wandahl, who describes himself as a "good climber". The pass road was built and officially opened in 1984. It was mainly conceived as an access road to enable the expansion of the Tjodan power plant, but soon became a tourist magnet.
The residents of Lysebotn were also grateful for the Lysevegen as prior to its construction, the village could only be accessed by waterway. If your legs are not too heavy after the first 7 kilometres, you can ride another 10 kilometres through the enchantingly beautiful and unspoiled mountain landscape to Andersvatnet. From an ascent perspective, the route gets slightly more leisurely, with only another 310 metres of altitude to overcome.
Route info
Start/finish: Lysebotn/Øygardstølen
Distance: 7.3 km
Ascent: 640 m Descent: 640 m