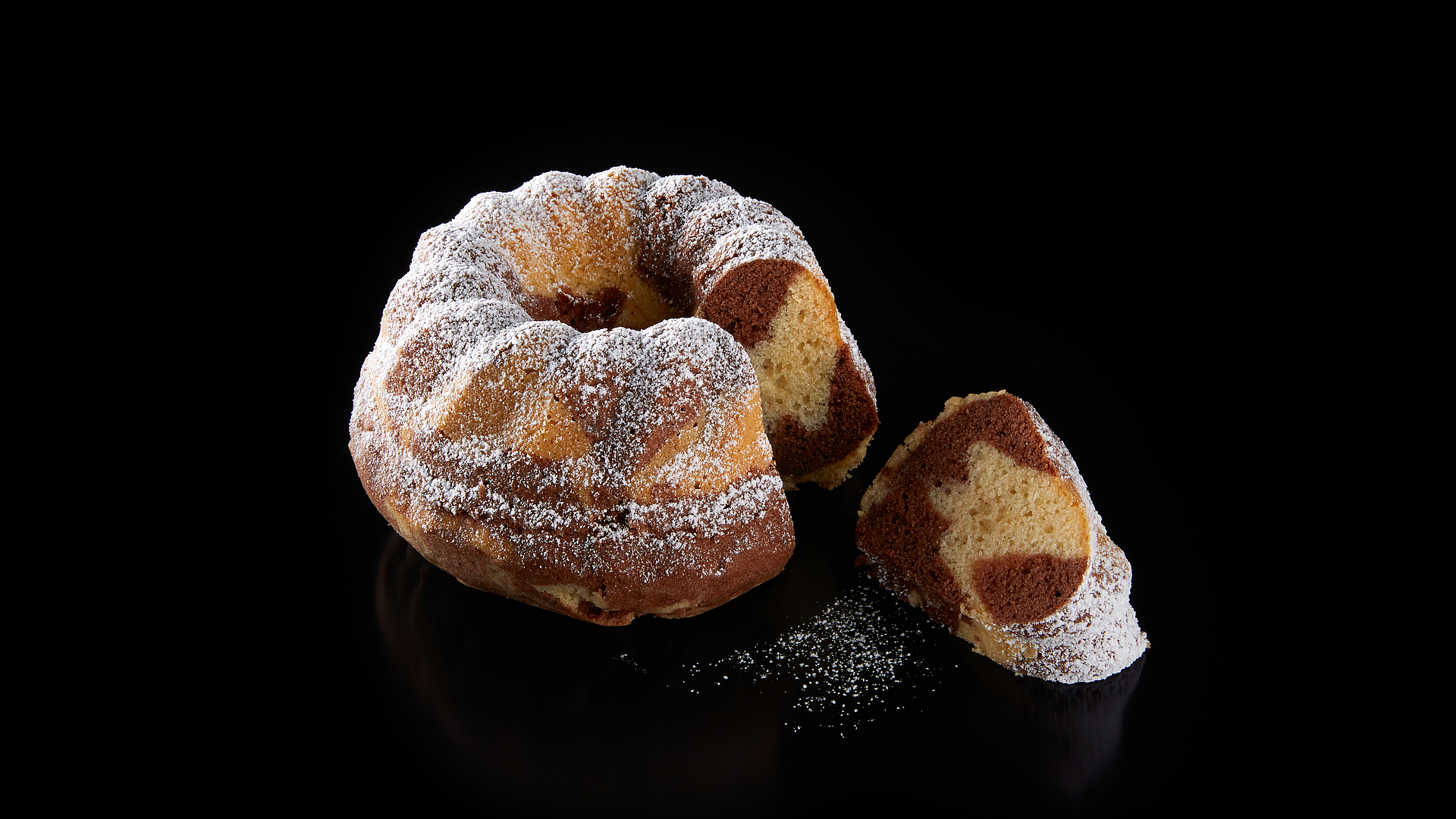 Marble cake
Automatic programme "Marble cake"
Preparation
Prepare the batter
Whisk the oil, sugar and vanilla sugar until creamy using a hand mixer. Stir in the eggs, one by one, to form a smooth batter. Mix together the flour, ground hazelnuts and baking powder, then briefly stir the flour and milk into the batter alternately.
Prepare the cake
Melt the margarine in a small pan, then use it to grease the cake tin before lining it with flour. Pour 2/3 of the batter into the tin and spread it even. Mix the cocoa into the remaining batter. Pour the dark batter on top of the light batter, spread it even then use a fork to swirl the two batters and create a marble effect.
Bake the cake
Place the cake tin on the oven rack and bake in the X BO (160°C/0% humidity, automatic programme "Marble cake") for 45 minutes.
Pro tip
For a particularly moist cake, replace the cocoa powder with melted chocolate. To melt the chocolate, use the special programme "Melt chocolate".
Preparation: 25 min.
Baking/cooking time: 45 min.
Serves 4
For the batter
125 g rapeseed oil
300 g raw cane sugar
14 g vanilla sugar
4 eggs (size M)
200 g cornflour or buckwheat flour
100 g ground hazelnuts
8 g baking powder
125 g almond milk
15 g cocoa
Additional items
30 g margarine
15 g wheat flour (type 405)
Bundt cake tin (25 cm Ø)