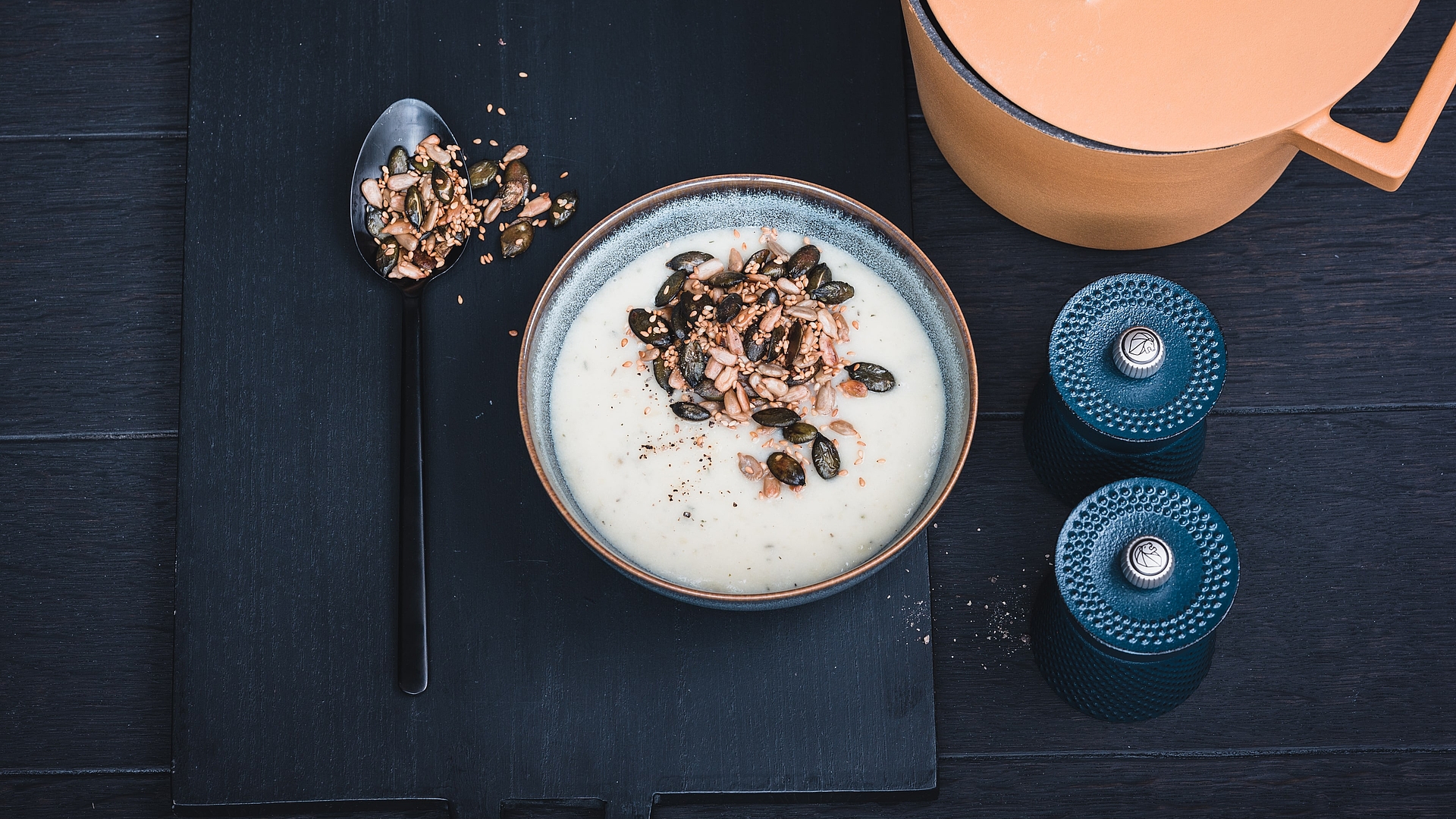 Classic Danish potato soup
Preparation
Peel and roughly dice the onions and potatoes. Heat the olive oil in a deep pan and sauté the onions until translucent. Add the potatoes, stock, thyme and bay leaves, cover and simmer for around 20 minutes. In the meantime,
mix sunflower, sesame and pumpkin seeds in a bowl and marinate in a little olive oil and a pinch of salt. Gently roast the seeds in a frying pan until golden brown. Add the cream to the soup and purée with a hand blender.
Season with salt and pepper to taste. Sprinkle the seeds on the soup for a crispy topping.
Serves two
2 onions
1 kg potatoes
a little olive oil
900 ml vegetable stock
½ tbsp dried thyme
2 bay leaves
25 g sunflower seeds
25 g sesame seeds
25 g pumpkin seeds
250 ml soya cream