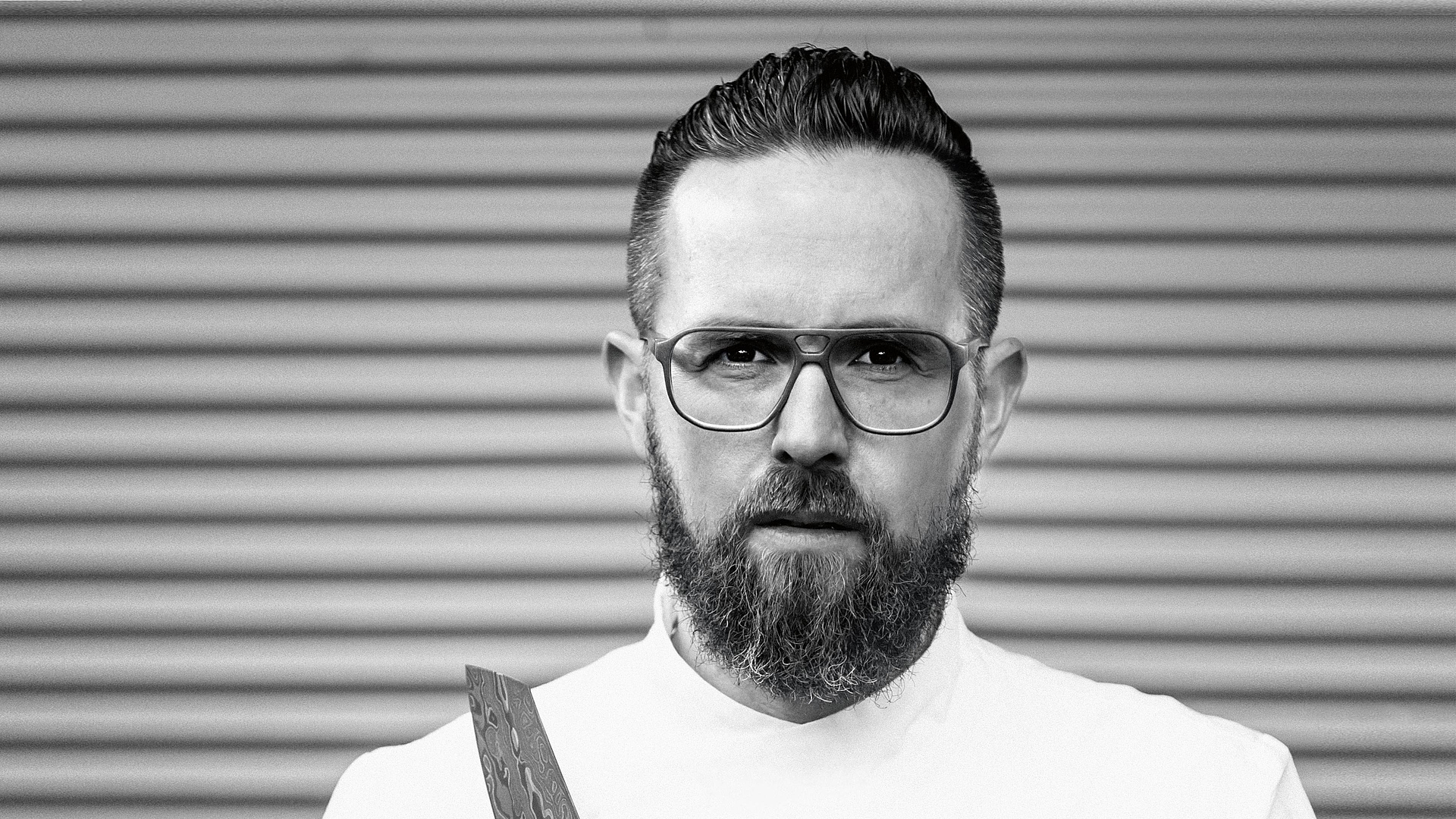 Thomas Faber is a professional chef, gastronome and manager of a fine food company. And for two years he has also been referred to as a 'meat sommelier'.
There are only 24 hours in his day just like ours, but you wouldn't believe it if you saw everything he did. The 42-year-old father belongs to the fourth generation to run the family business Faber Feinkost in Bad Kissingen. As well as appearing at cooking events and giving seminars, he runs a wholesale business, butcher's and fine foods shops and his own steak house. With his innovative (MEAT)ING ROOM, Thomas Faber has fulfilled a lifelong dream.
What is the concept behind the (MEAT)ING ROOM in Bad Kissingen?
Our business has been up and running for 120 years. We are one of the last Bavarian Royal Warrant holders in this profession. I wanted to create a nice place in which we could bring our tradition as a trade into the 21st century. Our aim is to show what happens when good raw materials, extensive know-how and modern technology come together.
You're a meat sommelier. What does that mean exactly?
You could think of it as a wine sommelier, except that instead of wine, I show our customers the finer side of meat. Besides the well-known rump, fillet and sirloin, there are many other interesting cuts.
"I WANT MEAT TO HAVE THE APPRECIATION IT DESERVES ONCE AGAIN." - Thomas Faber
Such as?
I personally love flank steak, one of the juiciest, most aromatic and tender parts of the cow. Highly versatile. But I would also recommend Irish Tomahawk steak.
What are the qualities of a good piece of meat?
It all starts with the breed, genetics and species-appropriate husbandry. The feed also plays a role, as do the way the animal is slaughtered, and how the meat is matured and finally prepared. It is my aim to re-establish a symbiosis between farmers, butchers and consumers. Today we are used to all kinds of meat being constantly available, but I've trained my customers to come to me and ask, "What have you got today?" I don't have every cut in stock every day because that much meat is often not even available in the quality that I like to offer.
You work closely with agriculturalist and conservationist Anna M. Leonard, who rears Dexter cattle.
Yes, that's a small breed that grows slowly and the animals aren't normally slaughtered until they're six years old or over. Something that consumers need to bear in mind is that many cows are slaughtered when they're just one and a half years old. At that point they weigh up to 400 kilos. That means that they must put on considerable amounts of weight every day. This doesn't happen through kind words and affection, but tethered housing and intensive feeding. We, on the other hand, want to show that it is possible to keep animals in ethical conditions and at the same time produce topquality meat. I want meat to have the appreciation it deserves once again.
"COOKING IS COMMUNICATION, SOCIAL LIFE. I SEE IT AS MY MISSION TO GIVE PEOPLE FUN AND ENJOYMENT." - Thomas Faber
What do you say to the eternal bone of contention: grilled or roast?
As a rule I prefer to grill a good piece of meat rather than roast it. In the professional kitchen not over a charcoal grill of course but on a Tepan grill, for example. The advantage of this is that the heat comes into direct contact with the meat. It has the necessary power for the meat to become really aromatic. High temperatures are essential, but the meat also needs to rest during the preparation stage.
You also offer cooking and grilling courses. Are there any mistakes in meat handling that you come across time and again?
Yes, it's always the same old story: seasoning after cooking. This is absurd. No more flavour can get into the meat once its cooked. The heat binds the protein and the meat is sealed. I season it with high-quality salt and white pepper before grilling. Then the meat can be refined with fresh pepper or olive oil.
While we're on the subject, another error...
...is putting the meat on the grill straight from the fridge. It's important to give it some time to get up to room temperature.
As a meat sommelier, do you eat meat every day?
Although I work with meat every day, I have one or two meat-free days a week or eat very little meat on those days, following the traditional, tried and tested nutrition model. In the past there was the Sunday roast. In other words, Sunday was when the best cuts of meat were served up, the days of the week were for the simpler parts of the animal or meat-free meals like potatoes with quark from time to time.
You use BORA systems in your kitchen. What do you like about them?
I like to work with partners who are top players in their segment, who understand how to combine a trade with modern technology and lifestyle. And BORA does that perfectly.
Text: Martin Fraas
Photos: Farber Feinkost GmbH & Co.KG