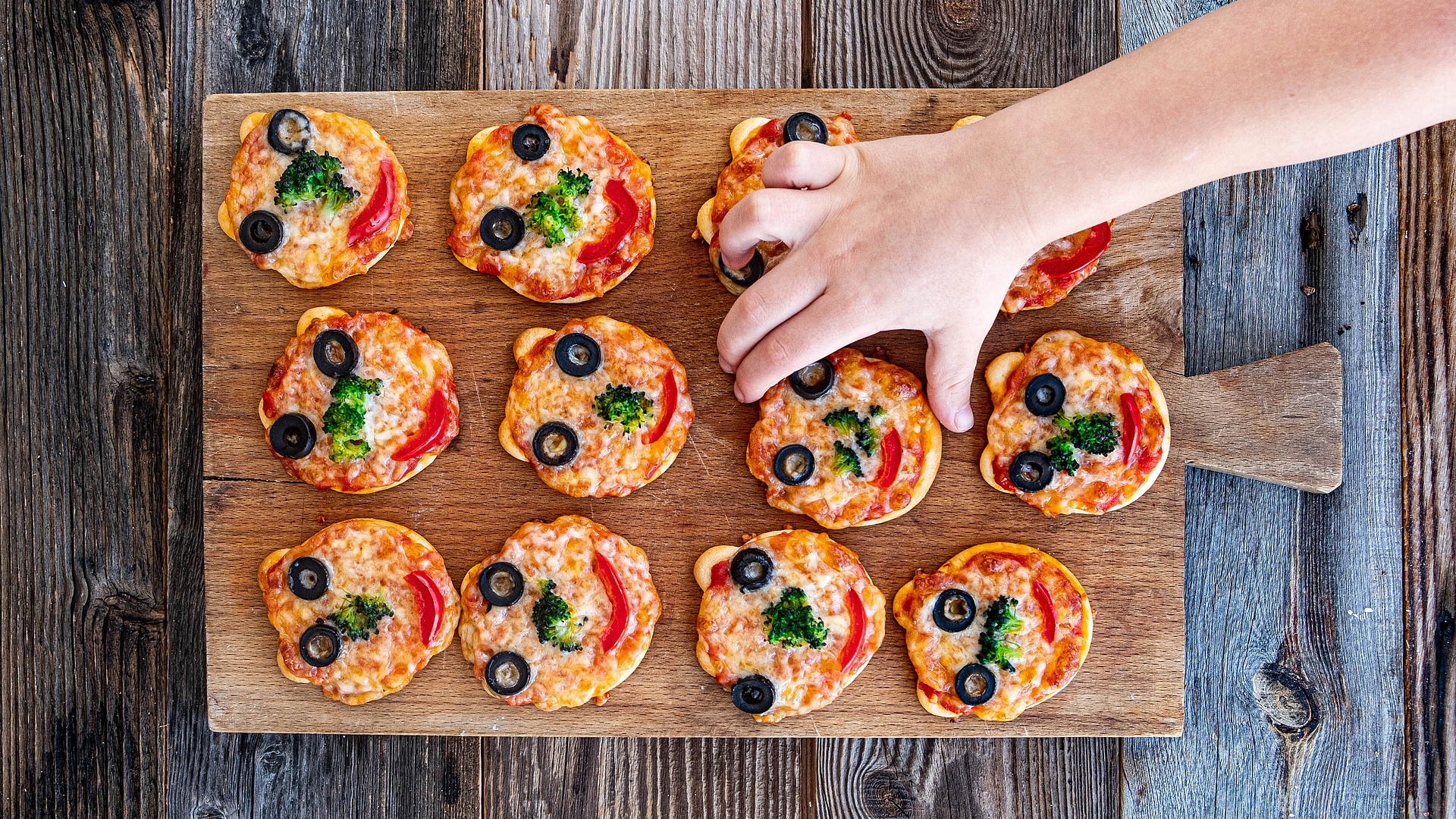 What household with children has never heard the phrase "Urgh, I don't like it!"? Of course, there are certain foods that rarely get this response, primarily chips, pizza, pasta, cakes and ice cream – much to the dismay of many parents. Sometimes, all you can do is take a deep breath and be patient.
Photo credits:
Anya Rüngeler
Why we eat what we eat
The situation we've described has good reasons that are inherent to us as humans. Firstly, we basically prefer food that is fatty and sweet. And that makes total sense. After all, even at an extremely young age, this tells the body that "energy is coming!". Even as infants, our sense of taste is honed to distinguish between sweet, sour and bitter, although only the former appeals to us. If something tastes sour or bitter, we interpret it as unripe or spoiled. At four months of age, we also become able to perceive the taste of salt, allowing us to better regulate the water balance in our bodies.
The way our taste preferences develop over the long term though largely depends on our culinary conditioning. It takes time to get used to the taste and consistency of new foods and dishes. It is said that children need to try new foods up to about 20 times before they will start to enjoy them. This takes patience and perseverance. But the effort is certainly worthwhile as once the little ones have grown up, an unbelievably rich and varied culinary world will be at their feet.
From another perspective, it is important to teach our children to have a healthy yet relaxed attitude to eating: our diet has a significant impact on our quality of life over the years. After all, it goes without saying that this can directly affect our health, but it can also influence many other aspects such as the quality of our sleep, our ability to concentrate and our mood. With children today heavily influenced by social networks and digital media, it is particularly important to show them a good example of a stable attitude toward eating. This helps them develop a healthy body perception to prevent issues such as eating disorders, which primarily originate from the body culture found in many industrialised countries.
Helping children develop balanced eating habits and enjoy food therefore takes a great deal of perseverance. At the same time, there are several little tricks that can make this road a smoother one to travel down while also being fun for both parents and children alike.
Cooking and eating together
Wherever you are in the world, eating is a key social activity. It is therefore only natural that we should not only eat together, but also prepare our meals together. This takes a bit of patience too, but little ones love having an apron tied around them and being "armed" with a child's knife ready to cut up cucumber and peppers. What's more, self-chopped food always tastes better.
Eating is fun
Like everything in life, you can make food more fun and attractive by using shapes or colours to pique a child's interest. For example, cutters can be used to turn fruit and vegetables into fun creations, either for a plate of finger food or as a healthy side for a main course. Meals can also be served in the form of a picture, for example as a face with potato hair, a tomato nose and a sausage mouth. Even a simply arranged plate of tempting-looking, brightly coloured fruit and vegetables can arouse the curiosity of little ones.
Stories about food
If there's no time for creativity, another good option can simply be to talk about the food – where it comes from, how far it has travelled, how it grows and is picked, how it came to the plate, what it looks like and how it tastes. The possibilities are endless.
The next section offers a few simple ideas on how to make various kinds of vegetables tastier for little ones!
Tomato and vegetable sauce for pasta or rice
This recipe is based around a mild tomato sauce. Simply roast or fry a courgette or aubergine, add it to the tomato sauce and blend before serving with pasta, rice or potatoes. It tastes great and the kids will never even notice the "horrid" vegetables.
Pizza faces
Little ones generally love pizza. For even greater appeal and possibly even to introduce some new vegetables, press out faces or animals from the pizza dough with a cutter and decorate them with an array of healthy toppings. The colourful pizza will taste better than ever!
Creamy tomato sauce with a courgette garnish
To transform courgette from something that taunts children into something they find enticing, try cutting it into fun shapes and adding it to a simple dish, e.g. pasta with tomato sauce, possibly with a little dollop of cream cheese to make it more filling and tastier for little ones. This adds a creative touch to an everyday dish while also delivering a healthy portion of vitamins.