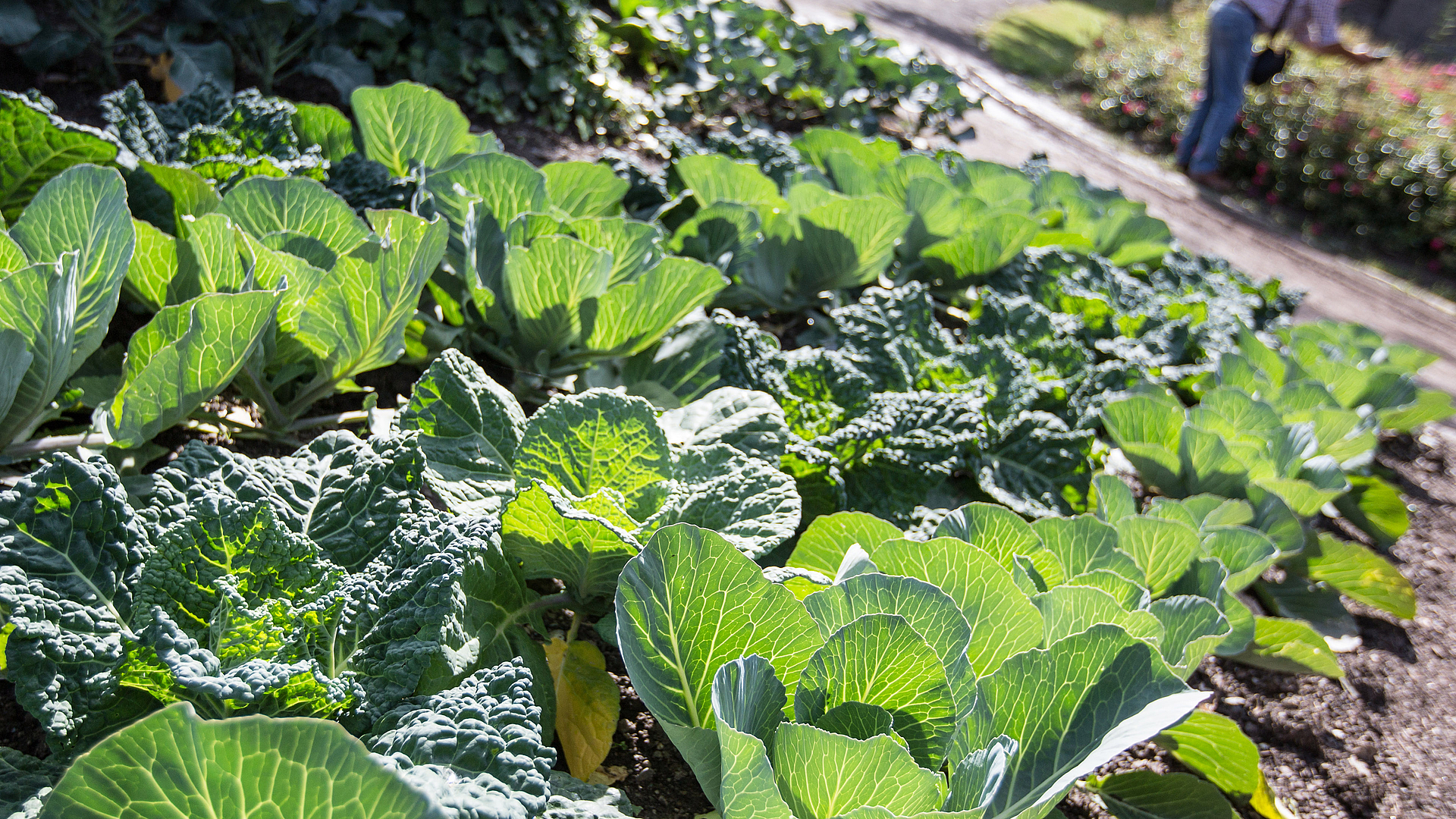 Healthy home-grown vegetables — here's how!
Succulent tomatoes, crisp lettuce, new potatoes and hot chillies — grow your own healthy vegetables right on your doorstep in a raised bed in the garden, on your balcony or on an allotment in the heart of the city. If you haven't got time for gardening or don't want to get your fingers dirty, you can conveniently have seasonal organic food delivered by regional suppliers from just around the corner.
Photo credit:
Green City e.V. - Paul Günther
90 Grad Photography Hilger/Schneider
Querfeld.bio
Tips for newcomers to organic gardening
Here's one to start with: planting and growing vegetables does not require a great deal of gardening knowledge. However, there are a couple of ground rules that enable the self-sufficient to look forward to a wide range of home-grown products in the next harvest.
First of all, you need to choose the right place: above all, plants need sunlight in order to grow. So, when you're looking for a suitable plot, you need to make sure that it's not in the shade all day and that pots and planters are protected from the wind but still get plenty of fresh air.
And while we're on the subject of planters: pots and troughs for growing vegetables should not be too small. When selecting them, you need to think about choosing a larger size and ensuring that there is a hole in the bottom to prevent the soil from becoming waterlogged. It goes without saying that nothing will grow if you don't water it regularly.
For amateur gardeners who are just starting out, it is also recommended not to choose highly-demanding vegetable varieties. Fast and successful outcomes are guaranteed by classics such as leaf lettuce, tomatoes, radishes, peppers, courgettes and, of course, all kinds of herbs which can even be grown indoors if there is enough sunlight. Special pots with built-in LED lighting for optimum growth conditions make it even easier.
Just one more tip: for heavy feeders like tomatoes and cucumbers, professionals recommend special vegetable soil rather than normal flower soil. This special soil, like compost, contains sufficient nutrients and does not need to be fertilised.
Urban gardening spaces — seek and you will find
To plant and grow vegetables, it is not necessary to have a large garden. A balcony with plenty of light is perfectly fine. With a raised bed, even a courtyard or rooftop terrace can be turned into a garden where you can grow tasty organic food. In cities like Berlin or Munich there are now a number of communal gardens that are run by local initiatives. Former brownfield sites in urban areas are often used for collective sowing, planting and growing, and of course harvesting. Everyone who lends a hand is entitled to their share of the harvest. In this way, for example, the organisation Green City e. V. enables the citizens of Munich to use small plots for growing vegetables and herbs for their own consumption. This requires a "vegetable patch sponsorship".
However, there are community initiatives for gardening in urban areas such as those in the town of Andernach in Rhineland-Palatinate. Since 2010, public green spaces have been made available for growing crop plants and managed by the town council under the motto "The edible town", enabling anyone to pick the produce.
What if I don't have the time or inclination for gardening?
Even those who don't want to grow their own vegetables don't have to miss out on 100% organic regional produce. Now it is possible in most places to obtain organic produce from direct marketers nearby. Many organic farmers offer their produce to local customers fresh from the fields in an on-site shop or deliver their goods. Maybe there's something similar near you?
If not, you can also have organic vegetables delivered to your home in veg boxes sold by specialist distributors. What's more, for those in Germany who would like to do something about food waste, etepetete and Querfeld are perfect options. Their delivery boxes or bags only contain imperfect organic produce that doesn't quite meet standards and so would normally be thrown away. In terms of taste, this wonky fruit and veg is exactly the same as its nicely formed counterparts. It is just as good for making delicious dishes as "normal" organic produce.
How about tagliatelle and broccoli in a creamy mustard sauce or pearl barley risotto with feta cheese, olives, pointed peppers and rocket? Or take a look at our other BORA recipes: a wide range of equally tasty ideas that you can use to put together your own favourite healthy and easy-to-prepare menu.