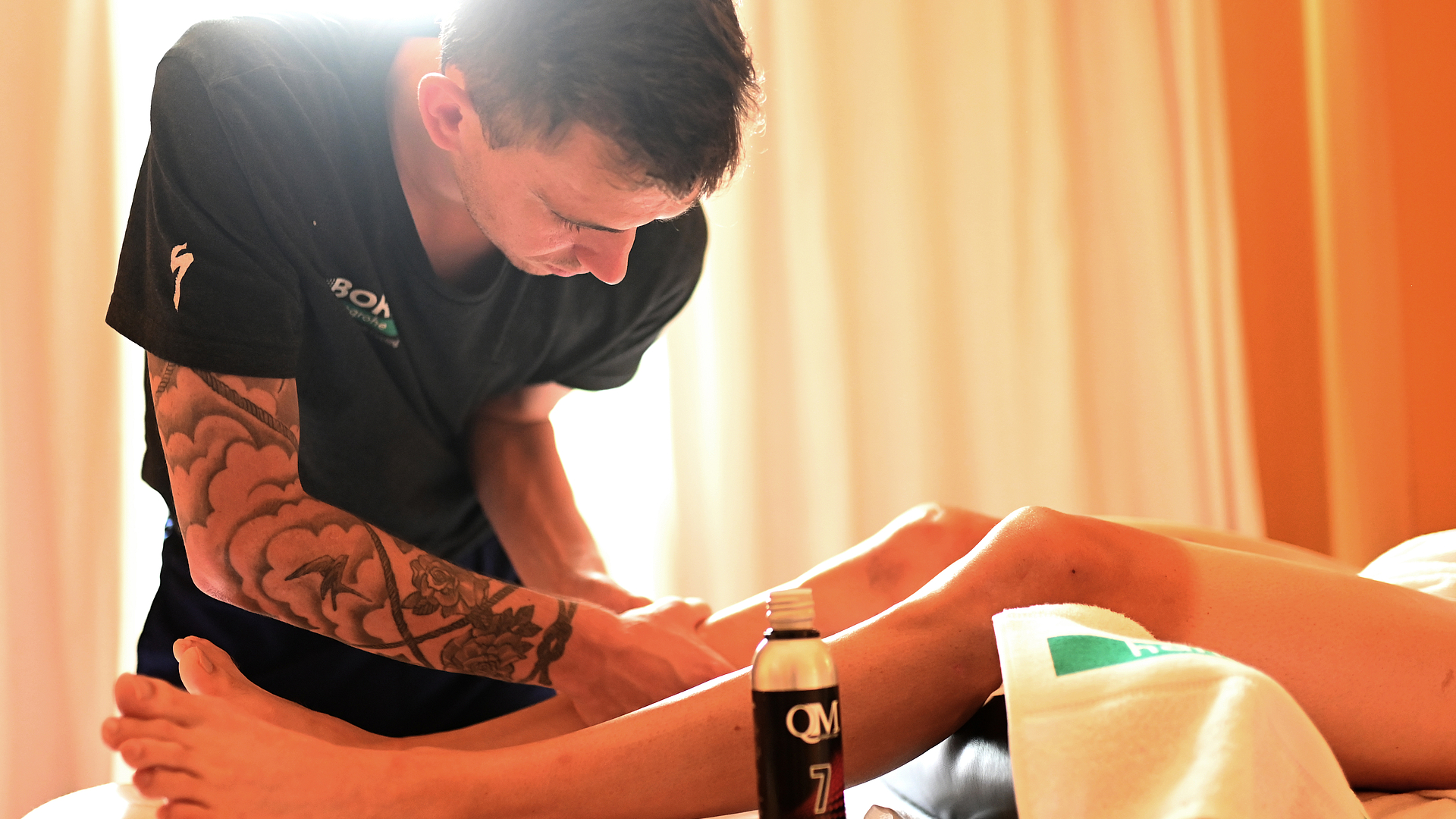 BORA - hansgrohe top 5: How do professional cyclists let their bodies regenerate?
October 2022
The thrilling and gruelling cycling season of 2022 is now over, and the BORA - hansgrohe guys are enjoying a short break before the training schedule restarts to prepare for the 2023 season. They can feel the toll that the last few months have taken on their bodies as they ache for recuperation. Letting your body regenerate in these breaks, whether at the end of the season or during it, is one of the key ingredients in ensuring peak performance. You can only improve if you've recovered enough, which involves far more than just sitting back and doing nothing. So what else does your body need? To answer that, here are the Band of Brothers' top 5 regeneration techniques! Find out how they recharge their batteries so they can quickly get back into top shape after a tough race or an exhausting training session.
Photo credit:
BORA – hansgrohe / veloimages.com
BORA – hansgrohe / Ralph Scherzer
Number 5: Sleep and rest
Sleep is the classic regeneration technique that requires the least effort. Just lie back and close your eyes. Or simply sit there and let your gaze wander into the distance, perhaps listen to music or put on a film, and just let yourself go. Or as Giro d'Italia winner Jai Hindley calls it: 'Sitting horizontally on the sofa!' Your brain switches off, you empty your mind and stay still, and your body starts to regenerate.
Number 4: Callisthenics and yoga
Callisthenics and yoga sound more like a light workout than recuperation, but these exercises can hone overall body strength and boost metabolism, minimising general fatigue. Cyclists like Matteo Fabbro, Luis-Joe Lührs and Jonas Koch do yoga and body workouts as part of their recovery plans.
Number 3: Massage and fascia roller
At number 3 we have (self) massage. Strenuous exercise makes your body's muscle fibres stiff, and they need to be loosened up to get rid of this tightness. If massaging is available at the training camp, for instance, then the guys will leave it to the professionals, i.e. the BORA - hansgrohe physio team. If not, cyclists like Maximilian Schachmann will grab their fascia roller. You can roll back and forth on these hard foam balls and rollers to get the same effect as with a massage – it loosens up your muscles and stimulates your metabolism. And you can do that all by yourself.
Number 2: Stretching
Almost all the BORA - hansgrohe pros say they stretch straight after training. This is especially good for their backs and legs, and it is the perfect way to prepare for a massage. Combining both can soothe muscle aches and relieve major fatigue. It also helps your whole body unwind since you're focusing just on one stretch at a time. Stretching every evening even helps Jordi Meeus fall asleep more easily.
Number 1: Food
The undisputed technique in top place is obviously food. Eating straight after training is crucial to replenish your energy stores, which your body needs for recovery in the hours afterwards. And what you eat is almost even more important. Put simply, carbohydrates and proteins are essential. The greater the nutritional value, the better your body runs. Cian Uijtdebroeks likes yoghurt with muesli, and Frederik Wandahl prefers chicken and rice, while Marco Haller loves the fact that pasta is practically a staple food for professional cyclists.