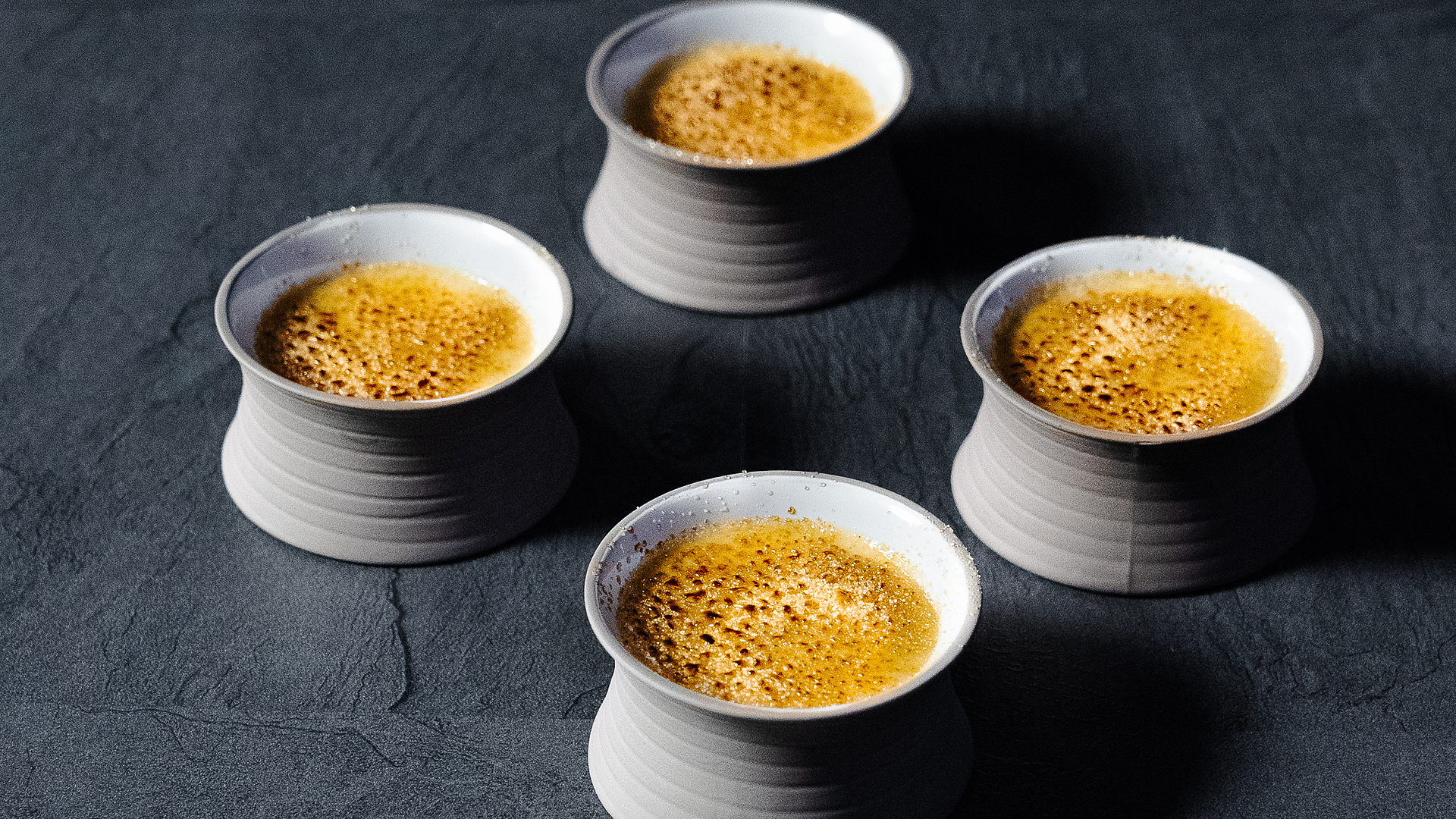 Gingerbread Crème brûlée
Automatic programme "Crème brûlée"
Preparation
Prepare the cream
Cut the vanilla pod lengthwise and remove the seeds with the back of a knife. Put the vanilla seeds, gingerbread spice and milk in a small pot and bring to the boil. Add the cream and heat up the liquid, stirring constantly, but without bringing to the boil. Beat the egg yolks and sugar until creamy, then gradually stir them into the cream mixture using a whisk.
Steam the cream
Divide the mixture evenly between four glass ramekins, put them on the perforated tray and steam in the X BO (80°C/80% humidity, automatic programme "Crème brûlée") for 1 hour.
Finishing touches
Remove the crèmes brûlées from the X BO, leave them to cool and sprinkle the brown sugar on top. Caramelise the sugar using a cook's blowtorch.
Pro tip
To ensure optimum consistency of the caramel topping, do not flambé until cold.
Preparation: 10 min.
Baking/cooking time: 1 hr
Serves 4
½ vanilla pod
½ tsp gingerbread spice
120 ml milk
120 ml cream
4 egg yolk (size M)
40 g sugar
40 g brown sugar
Additional items: Glass ramekins (approx. 8 cm Ø, 4.5 cm tall)
Note for a traditional oven:
To cook the cream, place a layer of kitchen paper in a deep baking tray, place the filled ramekins (approx. 250 ml each) in it and pour enough hot water into the mould so that the ramekins are 2/3 in the water. Bake in a preheated oven at 140 degrees on the lowest shelf for 70-80 minutes. Leave to cool overnight.