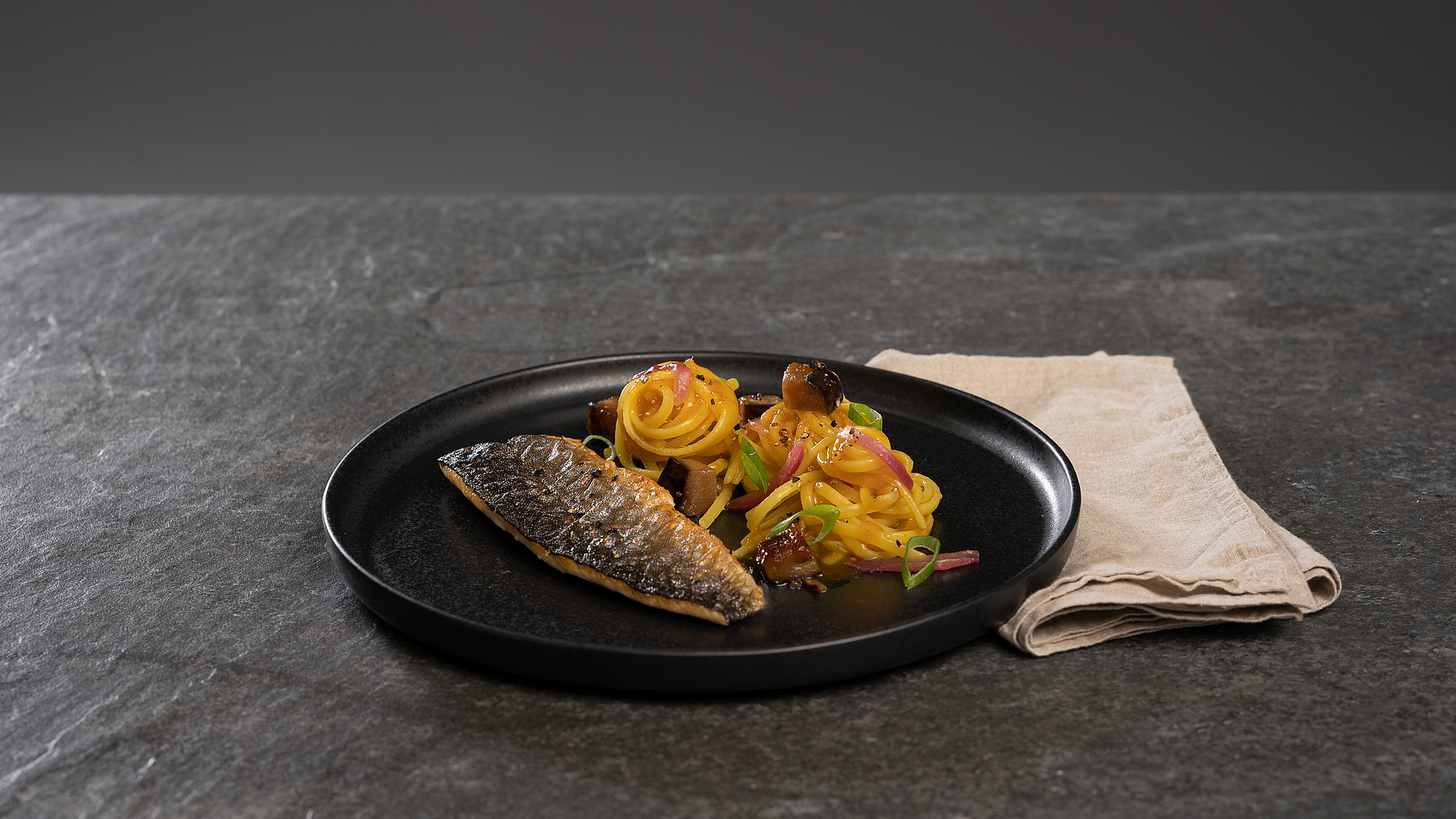 Fettuccine with aubergine and char
Preparation
Knead together the chickpea flour, 1 tsp salt, the olive oil, curry powder and eggs into a firm dough. Roll out the dough to a thickness of 2 mm, cut it into 4-mm wide strips, then set aside until further use.
Wash and dice the aubergine, peel the onion and chop it into strips. Trim and wash the spring onions then chop them into fine rings.
Heat up the coconut oil in the grill pan or a non-stick frying pan. Dab the char fillets dry with kitchen roll, season with salt and fry with the aubergine over a high heat. After around 5 minutes, reduce to a medium heat and add the onion strips, mango chutney, water, fettuccine and spring onion. Then turn over the fish and continue cooking for 3 minutes.
Season with salt and pepper before serving.
Serves two
200 g chickpea flour
2 tsp olive oil
½ tsp curry powder
2 eggs (size M)
1 aubergine
1 red onion
3 spring onions
50 g coconut oil
2 char fillets
100 g mango chutney
400 ml water
250 g fresh fettuccine
Ground salt & pepper