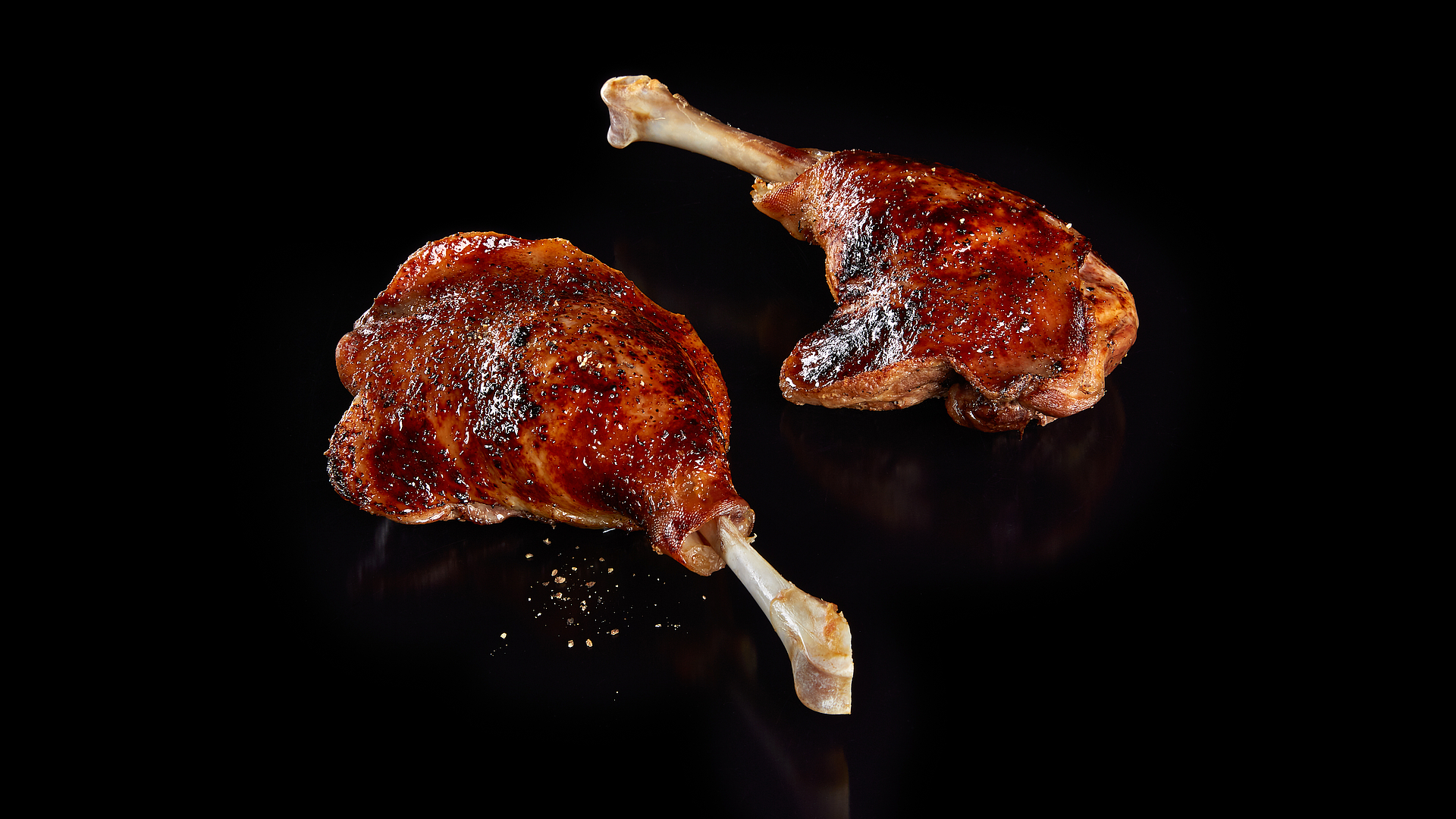 Braised goose legs
Automatic programme "Goose legs"
Preparation
Prepare the vegetables
Peel the celeriac, carrots and onions. Trim and thoroughly wash the leek. Dice the vegetables into 2 to 3 cm cubes and add them to the roaster together with the stock.
Prepare the meat
Finely grind the spices in a mortar and season the goose legs with them. Add the meat to the vegetables and cook in the X BO (110°C/0% humidity, automatic programme "Goose legs") for around 30-40 minutes, until the core temperature reaches 68°C. Then cook for another 45 minutes at 115°C/20% humidity and another 15 minutes at 160°C/20% humidity. Lastly, finish cooking the goose legs for 15 minutes at 200°C/-60% humidity until nice and crispy.
Finishing touches
Remove the goose legs from the X BO, bind the sauce with some starch or butter (if desired) or serve immediately.
Pro tip
To bring out the flavour, marinate the goose legs in the spices overnight. So that the meat stays nice and succulent and the skin crisps up, do not sprinkle the skin with salt until shortly before cooking.
Preparation: 10 min.
Baking/cooking time: 1 hr 55 min.
Serves 4
125 g celeriac
125 g carrots
125 g onions
125 g leek
2000 ml poultry stock
2 g allspice
2 g mugwort
4 g ground pepper
6 g salt
4 goose legs
Additional items: Roaster (approx. 32 × 25 cm)