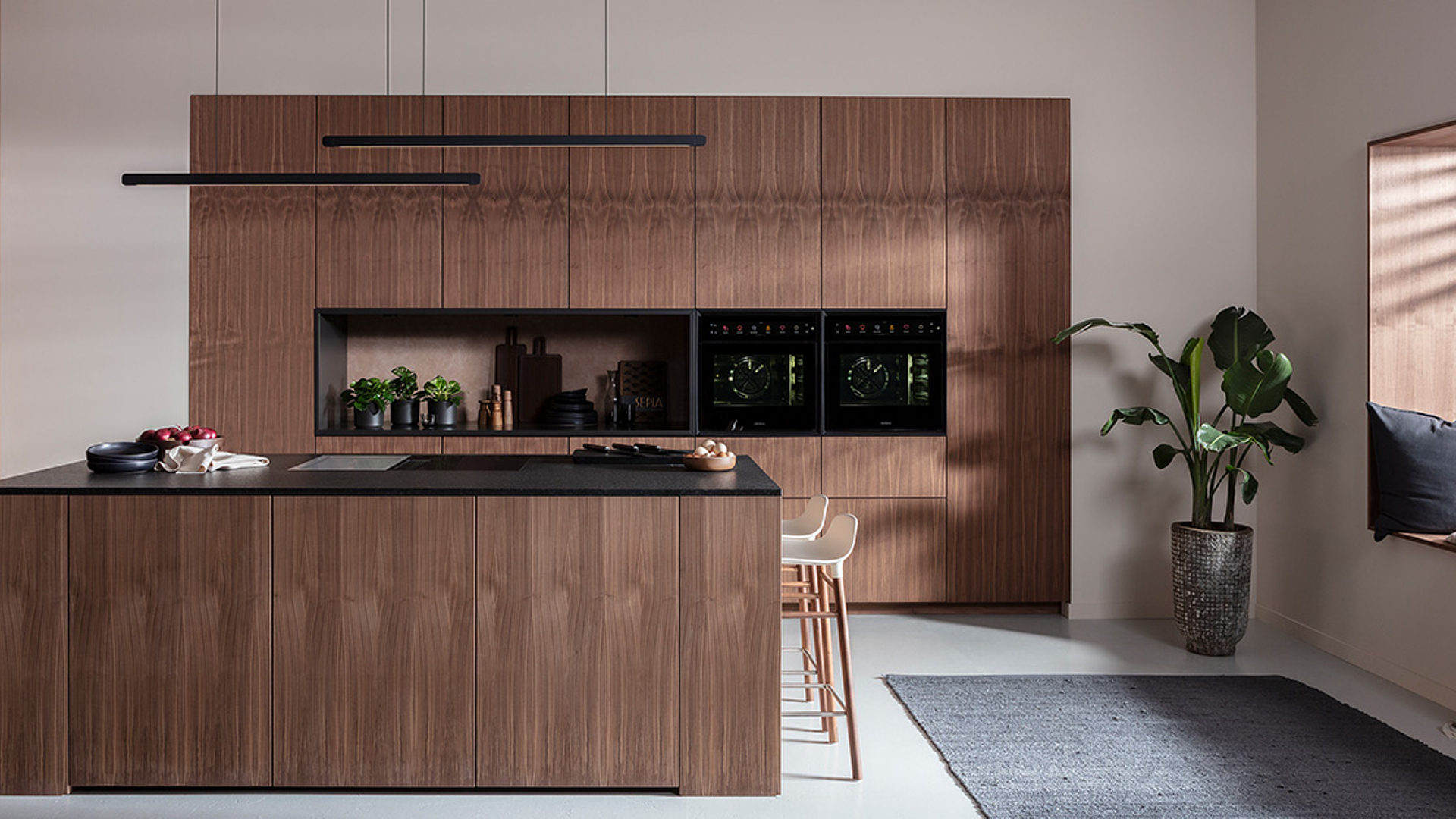 What you need to be aware of when installing a steam oven
When installing a steam oven, you should be aware of some things in order to take full advantage of the benefits of steam cooking. We've gathered some background info and tips.
Contents:
Background info on installing steam ovens
Water connection, ergonomics and design – what you should be aware of when installing a steam oven
The ins and outs of installing the BORA X BO
BACKGROUND INFO ON INSTALLING STEAM OVENS
When it comes to choosing a suitable oven to go in your own four walls, you're spoilt for choice. The most common types of oven are gas ovens, electric ovens and steam ovens.
The steam oven combines the functions of a steamer and an oven in a single appliance. In steam cooking, food is gently cooked and largely preserves vitamins and nutrients thanks to the steam. This makes vegetables particularly crunchy, bread crust especially crispy and meat especially tender. Preparing meals in a steam oven is particularly beneficial to people who like to pay attention to their nutrition.
Read more about healthy cooking with the steam oven.
If you decide to install a steam oven, there are a few things you should look out for when installing. It's essential to have a water source for steam cooking so that the steam can be distributed in the cooking chamber during the cooking process. In some steam ovens, the water enters the oven via a trough in the oven floor. Other steam ovens feature a water tank and some other ovens feature a mains water connection – just like the BORA X BO.
WATER CONNECTION, ERGONOMICS AND DESIGN – WHAT YOU SHOULD BE AWARE OF WHEN INSTALLING A STEAM OVEN
A mains water connection is particularly practical for steam ovens, as the supply and drainage of water is automatic, without water having to be manually poured in or topped up. A mains water connection is indispensable when installing the BORA X BO, otherwise it won't be possible to operate the X BO with all its features. So, you should take into account the availability of fresh water and wastewater connections in your plans.
The X BO can be installed flush or protruding in the upper portion or in the lower portion of a tall unit. What's particularly comfortable – and pretty much the standard these days – about operating ovens in modern kitchens is that ovens are installed at working height. It's best to place the oven such that its lower edge is roughly located at the height of the worktop. Therefore, from an ergonomic standpoint, it makes sense to install the steam oven in a tall unit.
Design also plays an important role when installing the oven, as it's one of the central appliances in every kitchen. The elegant, black design of the X BO and its glass fronts make the flex oven an eye-catching piece in any kitchen. To best take advantage of your oven, you can use the frame spacer contained in the scope of delivery. This allows ovens with various unit fronts to be installed flush or protruding as desired.
THE INS AND OUTS OF INSTALLING THE BORA X BO
One advantage of the BORA X BO is the automatic steam extraction prior to the doors opening. This stops steam from blowing into your face when cooking, and wearers of glasses can enjoy clear vision. For this, the BORA X BO needs a continuous ventilation cross-section of 160 cm2, which is why it's not possible to install the X BO under a worktop or a BORA cooktop.
The ventilation cross-section is important as it allows the moist air flowing out towards the back to escape. If the prerequisites regarding the ventilation cross-section, return flow opening and distance from the adjacent component on the rear side are observed when installing in a tall unit, there will be no risk of condensate build-up.
Particularly industrious bakers can plan for two BORA X BOs, one on top of the other or next to one another. When installing one above the other, please note that a continuous ventilation cross-section of 160cm2 is needed between the two appliances. However, two X BOs cannot be installed one directly on top of the other. They should be separated by a shelf or bracket.
The BORA X BO is a professional steam oven for your home and as such even fits into a standard tall unit carcase for conventional ovens with a depth of 56cm. There should be a distance of at least 3cm between the appliance back wall and the wall, and the ventilation cross-section described above should be ensured.
You can find more details you need to look out for in the planning guide. If you follow the installation tips, nothing will get in the way of your cooking experience. The BORA X BO will coax out even the most reluctant cooks from behind the oven.
Here you can find a BORA retail partner near you.
Here you'll find the operating and assembly instructions for the BORA X BO.