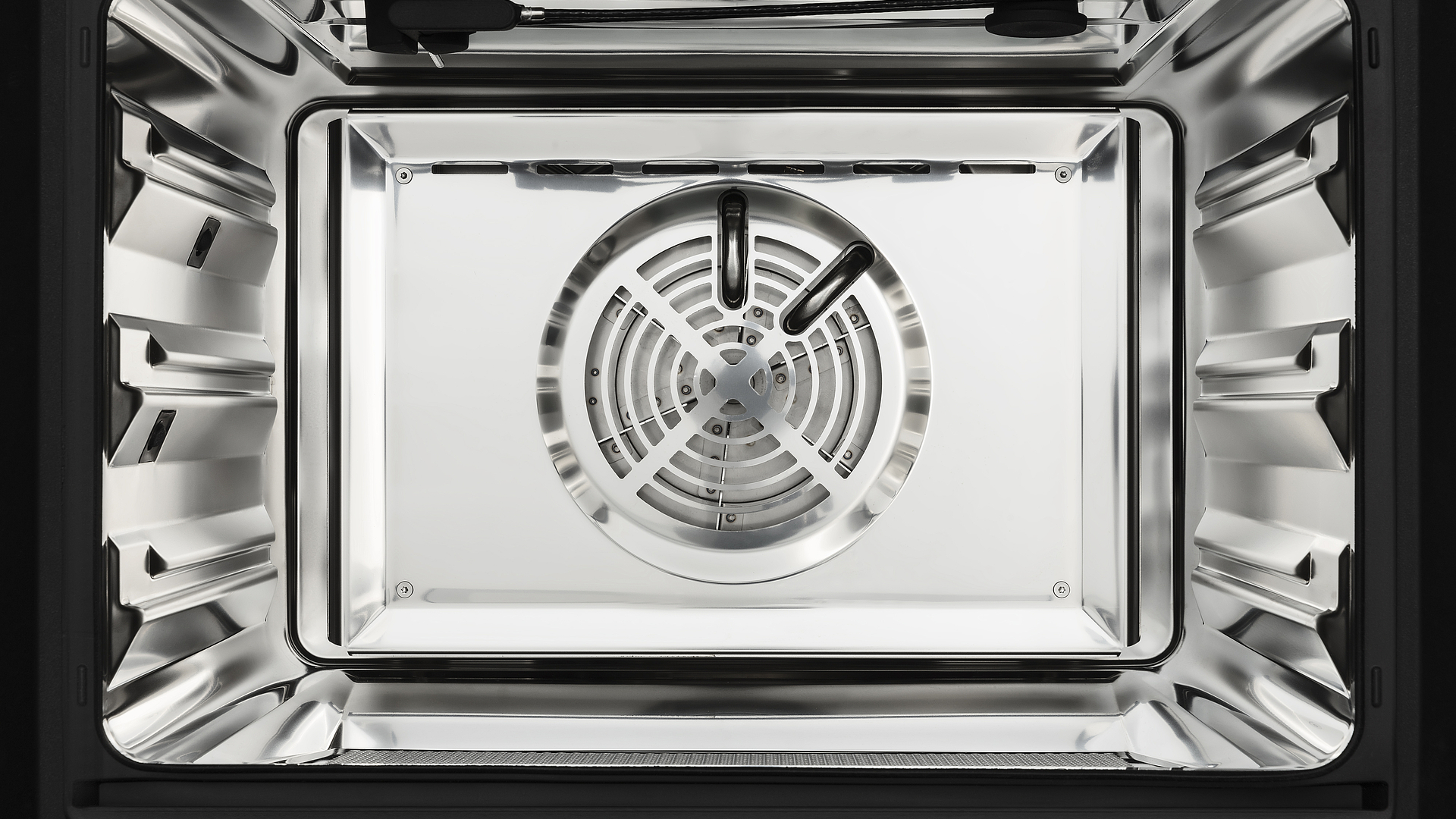 How to bake it 'till you make it: the most common oven types
"The oven" has undergone a huge transformation throughout its history. Nowadays, there are so many different types and functions that we're spoilt for choice when it comes to selecting the right oven. We take a look at why and how we get our dishes baked today.
THE INVENTION OF THE OVEN - A SHORT TRIP TO THE PAST
Nowadays, the oven is one of the main appliances in any kitchen, but ovens have actually existed since the discovery of fire. Stone ovens are a type of oven that has been in use for a very long time. Their dome-shaped structure optimally stores the heat of the burnt embers, making it ideal for baking bread, for example.
However, cooking and baking on open flames led to many fires – so a safer solution was needed. The first enclosed oven, with a sunken fire pit beneath a stove plate, was invented in 1735 but couldn't be widely disseminated at that stage. The first mass-produced, portable ovens (still fired with wood) probably date back to 1851. Afterwards, appliances that could be run by gas or oil gradually emerged, but cooking and baking with these inventions still led to far too many accidents at home.
The electric oven began its breakthrough in the 1930s and became increasingly popular with the expansion of the electricity network. At the time, the cooktop and oven were combined in a single appliance, whereas in modern kitchens they tend to be installed separately. Today, ovens are increasingly installed at working height, which makes them more ergonomic to operate.
OVEN TYPES - THE MOST COMMON TYPES AND THEIR CHARACTERISTICS
The most common oven types that are considered when planning kitchens today are gas ovens, electric ovens and steam ovens. They each have different functions and can thus achieve different cooking results.
As their name suggests, gas ovens run on gas and are mainly used in mobile homes and camper vans, on boats or in houses which tend to have a reduced power supply or a connection to the natural gas grid. It's not possible to set different baking programmes on this kind of oven, so it's really difficult to regulate the levels and temperatures for baking.
The most widely available type of oven is the electric oven. These ovens boast a variety of functions, the most popular of which include upper and lower heat, a fan setting and a grill function. Some appliances also have special programmes for baking bread or pizza. Electric ovens allow you to adjust the temperature precisely, even in the low temperature range, and they are very intuitive to use.
Most ovens with a steam function have the usual settings, such as upper and lower heat and fan-assistance, but they also enable you to steam-cook dishes gently by automatically spraying steam into the cooking chamber. Depending on the oven, the water enters the interior via a trough at the bottom of the oven, a water tank or a mains water connection.
Find out more about the principle of steam cooking here.
THE X BO - A UNIVERSAL GENIUS FOR THE HOME
The BORA X BO combines a steamer and an oven in a single appliance. It can therefore cook with or without the addition of moisture – which is why we call it our X BO flex oven. The flex oven is a real universal genius: thanks to its innovative steam technology and intuitive operation, you can achieve perfect juicy, tender or crispy results. Inspired by high-end catering equipment, the BORA X BO brings professional kitchen technology into private homes.  
Despite having the properties of a professional steam oven, the BORA X BO is incredibly easy to use: it is controlled via a huge, clear 19-inch display that can be tilted if necessary. The touchscreen responds sensitively to the touch of your fingertips, just like a smartphone. Numerous automatic or manual programmes and functions provide an intuitive user interface and make cooking as easy as pie. "It feels like the future", says award-winning chef Johann Lafer about operating the X BO.
As well as the oven's simple operation, the automatic steam extraction before opening the door is also worth a mention. Thanks to this function, that annoying moment when your glasses fog up and you get a face full of steam is a thing of the past. The optimum heat distribution on all three levels of the X BO ensures even cooking results, and the automatic cleaning programme offers extra convenience. Last but certainly not least, the sophisticated design makes the X BO a real eye-catcher in any kitchen.
Find out more about the BORA X BO here.