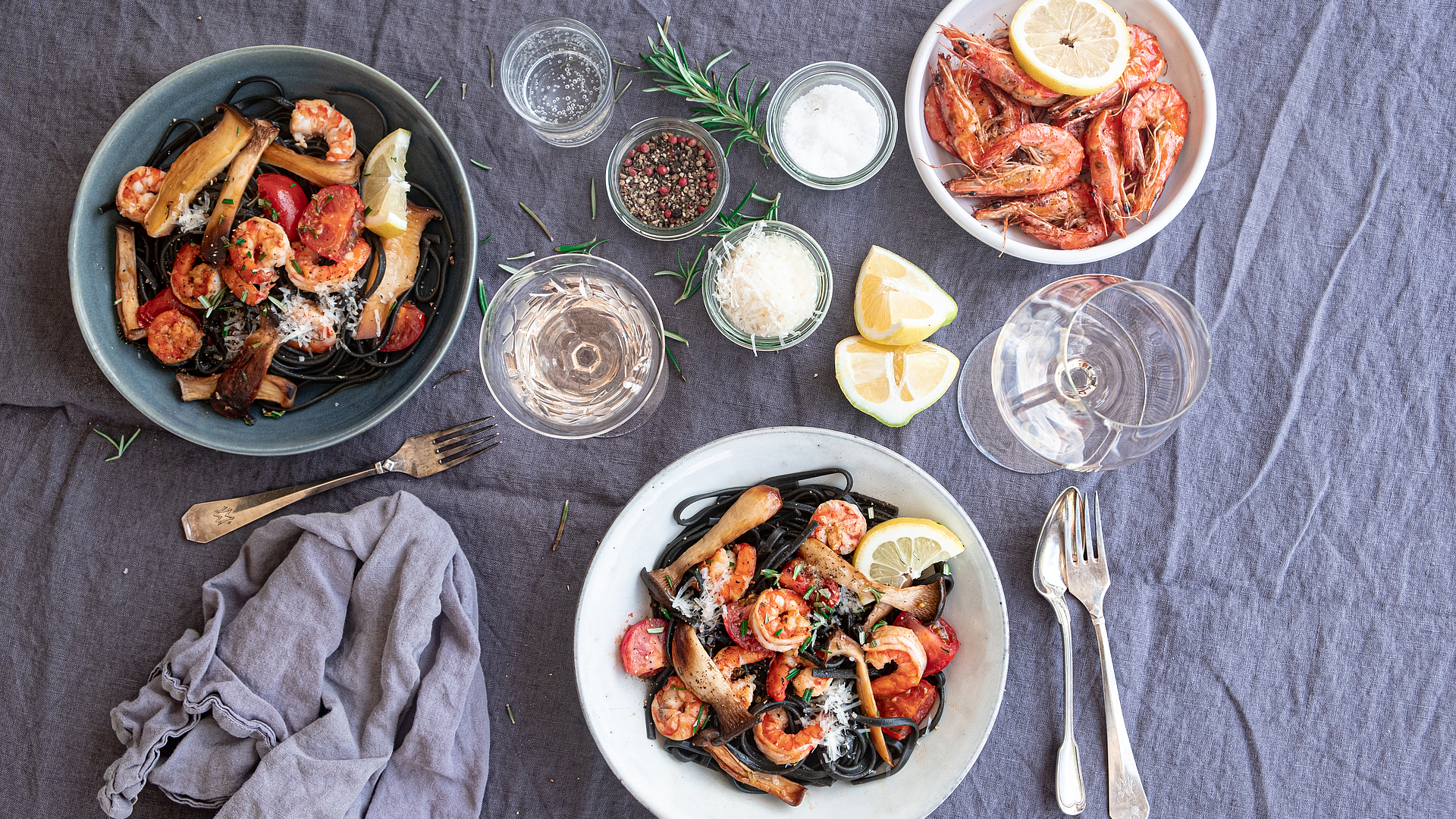 All around the world and at all times of day, people eat in the company of others, whether at family mealtimes, on first dates, at times of celebration and sorrow, as a shared festive meal or when sealing a deal over a gourmet dinner.
Photocredit:
Anya Rüngeler
Dinner is served
After all, the best and most sustainable way to exchange ideas, discuss feelings and share experiences is face to face, with direct eye contact, a touch, a facial expression. This is because it is far easier to send and receive non-verbal signals. Emotional and intellectual enrichment often goes hand in hand with culinary enjoyment: the experience of jointly preparing a good meal to be enjoyed together or simply having a chat over a cup of tea or coffee. Without food and drink to enjoy with others, we miss out on so much more than the simple act of getting together at a table and eating.
Let's get cooking
A pleasant atmosphere automatically ensues when preparing food with others as people come together to create something special with their very own hands. The act of cooking not only provides a chance to share emotions and chat about all sorts of topics, but also for moments of contemplation, where people can quietly enjoy their own thoughts before continuing the conversation with new perspectives and stimuli. Eating and drinking with others awakens the senses and brings people together in a positive, beneficial way. Sharing a good meal often opens the door to conversations, discussions and new perspectives in a trusting environment. It can also create a sense of solidarity and provide comfort. It is not without reason that the best and most memorable parties peak in the kitchen at a late hour with a meal and good wine.
We should therefore look forward to these special occasions, write a shopping list full of tasty, quality ingredients, put a bottle of fine wine in the fridge to chill, get out the best china and delight in the thought of an enjoyable few hours in the company of others.
Recipes to make with others
Anyone looking for some inspiration for a simple yet tasty meal that's great to make with friends may like the look of the recipe below. So, all that's left to say is "bon appétit" and "cheers: to friendship"!
Sepia pasta with prawns and king oyster mushrooms (serves 2 – 3)
Ingredients:
8 large or 16 small shell-on prawns
1 – 2 garlic cloves
300 g small tomatoes
7 – 8 tbsp olive oil
20 g butter
150 ml Noilly Prat vermouth
300 ml fish stock
1 tbsp lemon juice
Salt and pepper
6 king oyster mushrooms, quartered lengthwise
6 sprigs of thyme
250 g sepia pasta
Method:
Shell and devein the prawns. Rinse the shells and fry in a little olive oil and butter for 5 minutes. Add the garlic and continue to fry for a further 5 minutes, then deglaze with vermouth and reduce slightly. Add the fish stock and one third of the tomatoes (halved), reduce by about half, strain and season with lemon juice, salt and pepper.
Cook the pasta in salted water but strain about 3 minutes before it is fully done, setting a cup of the pasta water to one side. Finish cooking the pasta in the prawn stock.
At the same time, brown the king oyster mushrooms in a little olive oil, season lightly with salt and pepper and set aside. In the same pan, briefly fry the prawns and add the remaining tomatoes.
Now combine the pasta in the prawn stock with the rest of the ingredients and add the finely chopped thyme and a little butter. For a dish that looks as good as it tastes, keep a few prawns, tomatoes and mushrooms to one side and use them to garnish the pasta after plating up. Round off your masterpiece with a sprig of thyme and a good twist of black pepper.