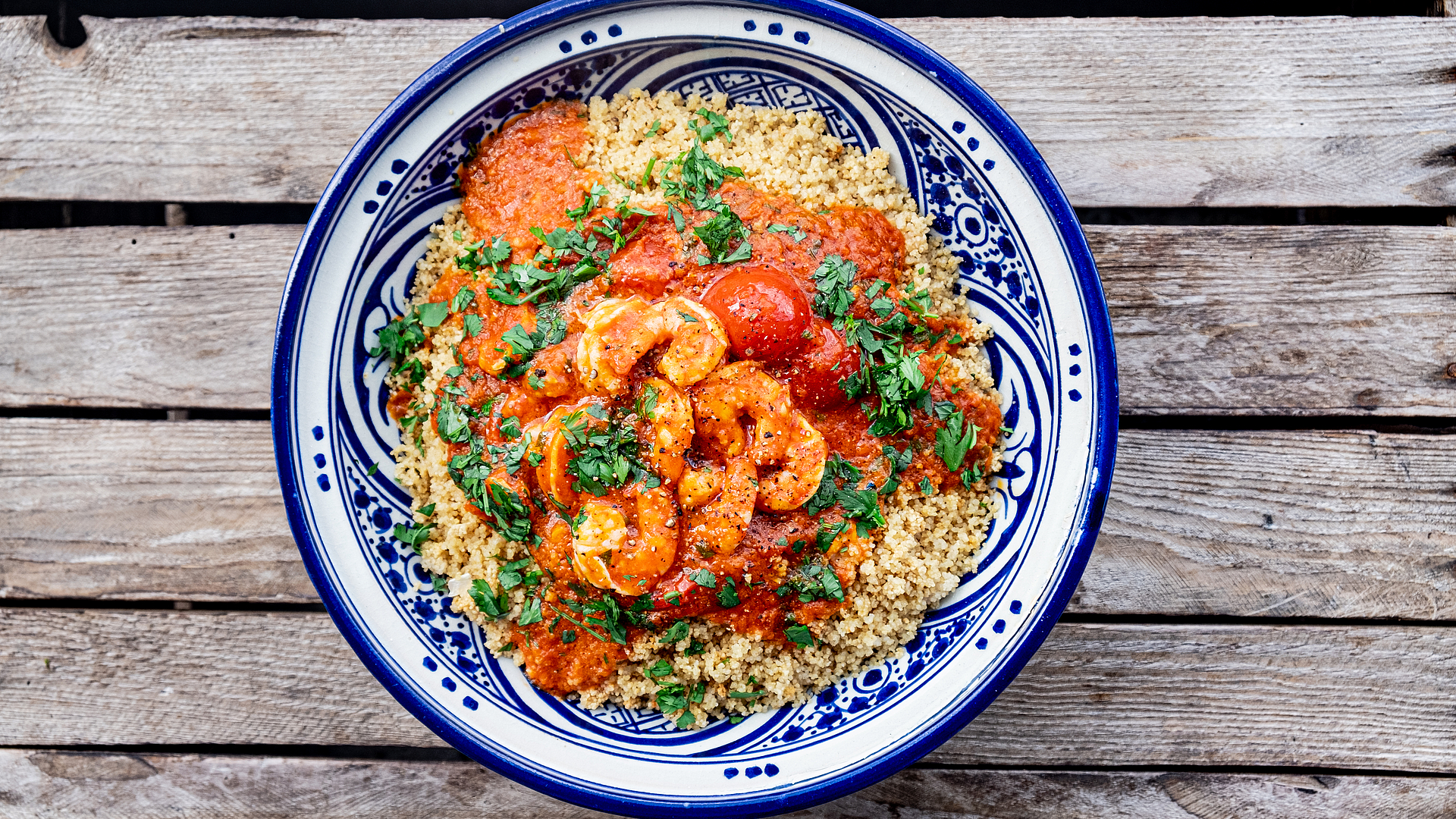 Culinary hospitality in Morocco
'This is on me' – just the words to fill you with excitement for a wonderful evening with delectable food and good conversation. But much-celebrated hospitality is much more than that – it involves all manner of give and take with family, friends and strangers, and it is different in every culture.*
Photo credits:
Anya - tegernsee kitchen
If you've ever been to Morocco, you'll surely remember the country's incredible diversity of colours, smells, landscapes and traditions. Just strolling through the souks – a labyrinth of criss-crossing market streets lined with traders touting their wares or simply drinking tea and chatting to their neighbours – is a journey to a wonderful world filled with vibrant textiles, a menagerie of colours, and the scent of spices, traditional foods and steaming mint tea. When you return from Morocco, from an adventure that sounds like a story from One Thousand and One Nights, one memory that stays with you is the warm-hearted hospitality of its people.
Hospitality is most often expressed as an invitation to eat, wherever you are in the world. This is particularly true for Morocco, where an invitation to dine, or at least to enjoy a hot sweet tea happily sipped during a conversation, is a long-established social ritual.
It's a way of warmly welcoming strangers, among others. Moroccan cuisine has a number of dishes to live up to the treasured virtue of hospitality: various traditional stews, known under their native term 'tagines', plenty of vegetables, warqa pastry dishes and internationally well-known couscous dishes, which are usually prepared in bulk to feed the whole family during holidays.
Couscous is barley, millet or durum wheat semolina ground into tiny granules. Many people will be familiar with couscous from going grocery shopping. Supermarket couscous usually comes with cooking instructions: pour hot water or stock over the granules and then leave to stand for a few minutes before eating. If you've ever eaten couscous then you'll know that it makes for a scrumptious meal and works splendidly as a side dish or salad, mixed with roasted vegetables and sheep's cheese for instance. But did you know that couscous is traditionally steamed in several stages over many hours? Anyone who has had the opportunity to enjoy authentic couscous during a trip to Morocco will know that it is delightfully light, sort of loose and beautifully fluffy. All the time and effort really pays off.
Let's be honest though, who has the time and energy to spend hours and hours steaming couscous over several steps? Probably just a small minority, so we've got a little shortcut for you that saves loads of time and still gives you beautiful, fluffy couscous.
Put 500 g couscous in a large bowl and spread out evenly. Mix with 630 ml boiled water. Sprinkle over a pinch of salt and combine well using a fork. Flatten out the couscous evenly again in the bowl and leave for around 15 minutes to soak. Sprinkle over 1–2 tbsp olive oil and mix by hand before transferring to a baking tray and cooking for another 10 minutes in the oven at 180°C. When the time is up, your Moroccan side dish is ready.
One suggestion for a really tasty and easy meal is to serve the couscous with prawns cooked in a tomato sauce. To make the sauce, chop a Spanish onion and some garlic and sauté them in olive oil before adding in 400 ml tomato passata. Leave the sauce to simmer on a low heat for around 10 minutes. Next, add one or two handfuls of small, halved tomatoes before leaving to cook for another 8–10 minutes on a low heat. To finish, stir in two handfuls of peeled prawns and leave to cook in the sauce for 3–4 minutes. Serve the couscous with the cooked prawns and the tomato sauce and garnish with chopped fresh parsley. This quick dish not only tastes absolutely delicious, but it also brings a touch of north African culture to your table. And if you can't visit Morocco yet, it's a great way to whet your appetite for travel.
What's more, sustainably farmed prawns from Bavaria go great in this dish. It's the perfect crossover cuisine – a Mediterranean recipe cooked using ingredients sourced, for the most part, locally.
Enjoy!
*https://priyabasil.weebly.com/be-my-guest-english.html