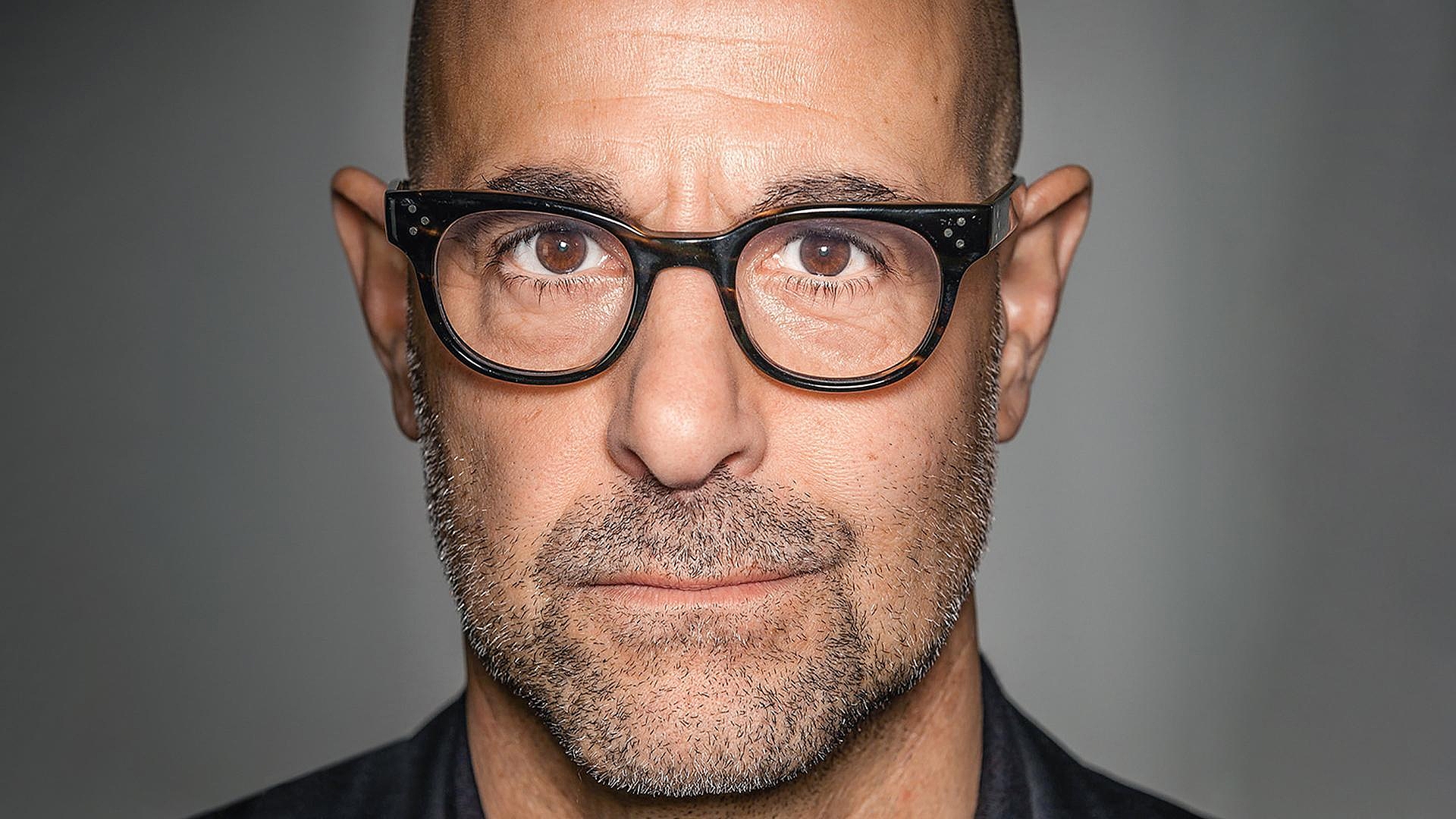 Not only is Stanley Tucci an internationally renowned film star, but he's also the author of two cookbooks and a keen amateur chef. And then there's his enthusiasm for BORA.
Stanley who? When I recently told my friends about an interview with the American actor Stanley Tucci, there was a lot of shoulder shrugging. Who? A quick hint: the art director in The Devil Wears Prada! In the Hollywood blockbuster he plays the only haven of tranquillity in the hysterical chaos surrounding the editor of Runway, played by Meryl Streep. His performance shines alongside stars like Anne Hathaway and Emily Blunt (whose sister he is married to in real life). The following image springs to mind: a bald head and dark horn-rimmed glasses. Everyone nods now: "Oh him. Of course!"
He's one of those actors whose face you could recognise in your sleep. But whose name is not so quick to roll off the tongue. Perhaps that's down to his transformation skills. He was once referred to as the 'king of great small roles'. The Italian American has been ranked high up on the Hollywood cast list for decades: The Pelican Brief, Maid in Manhattan, The Hunger Games, Transformers – all blockbusters. Tucci is a charismatic character actor who has won several Emmy Awards and Golden Globes. But that's just by the by. In our interview we discuss something completely different: his passion for cooking. Previous talks with his New York PR agent are in the laid-back American style and he himself is charming and very precise. His enthusiasm for cooking comes through in every sentence. "Without a doubt, I get this passion from my family. I grew up with wonderful food. On Sundays we all used to sit around a big table with my grandmother to eat. Over the years, we've built up a collection of the recipes from back then. Today, I'm passing them on to my own children – the next generation." Although sometimes he's away filming for several months, far from his wife and children. He currently has three films in the pipeline. When he's back in London for longer periods of time, where he now lives with his family, he himself does the cooking. "I always cook the dinner in our kitchen at home."
"NATURE PROVIDES EVERYTHING THAT HUMANS NEED. OUR BODY WANTS TO EAT ACCORDING TO THE SEASON." - Stanley Tucci
It was his passion for Italian cooking that led Stanley to write a cookbook together with his cousin over twenty years ago. The bestseller is called The Tucci Table and its subtitle tells us what it's all about: Cooking with Family and Friends. Cooking, people and enjoyment – three essential elements for an acknowledged foodie. Elements that can sometimes even be combined with his real job: for the film Julie & Julia, about the '60s American TV chef, he not only trained in a New York restaurant where he learned to cook dishes like frittata, risotto and gnocchi to a professional standard, but he also met up with starring actress Meryl Streep, whose husband he played in front of the cameras, to cook together before filming. What did they make? "I can still remember it very clearly: it was one of Julia Child's recipes – Blanquette de Veau – delicious!" Of course, they didn't just cook for two, but for a whole table of friends. And who's the best cook? Him or Meryl Streep? He answers right away, laughing, "Oh, that's me!"
It's no wonder that this keen amateur chef has a large kitchen with two hobs in his apartment. It has been home to a BORA Professional system with a Tepan grill for several years. "As we have a large open kitchen that's the central meeting point for the family, it's like the system is made for us. I didn't want an extractor hood that got in the way of eye contact and disturbed conversations. When I saw BORA for the first time in the London showroom, I couldn't believe it and said, "That's exactly what I want!" The actor loves cooking with his family at his kitchen island. "I've spent so much time cooking with my back to my kids." On the BORA Tepan grill he not only cooks steaks, but also vegetables: onions, aubergines, courgettes. "Cooking on it is quick and versatile and it's easy to clean. Fantastic, I'm a real fan." As a truly passionate cook he not only appreciates the design, but also the oversized cooktops. "They mean I can work with bigger pots."
And from time to time he reaches for the BORA 5 | 5 cookbook with its quick and healthy recipes. "It's really good." Tucci attaches great importance to healthy eating and where products come from. Using regional products i just as important to him as seasonal foods are. "Nature provides everything that humans need. Our body wants to eat according to the season. It tells us what we should eat. If we live by that, that's the healthiest lifestyle." And it goes hand in hand with a return to the 'simple' life. "In the past we all ate according to the time of year, until somebody said, 'I can deliver strawberries anywhere in the world, 365 days a year.' But it doesn't make sense to have everything available around the clock."
That doesn't mean that the cosmopolitan actor restricts what he chooses to eat. "My wife is British and a wonderful cook. We also eat what her family eat. British sausages, for example. And of course, curries, which are so popular in multicultural London." After this interview on a Friday evening, Stanley Tucci is heading straight to his kitchen. He's been given a lobster and is now pondering how to use it. "Maybe we'll make a risotto with it. Or lobster rolls, or pasta with lobster." Whatever he cooks, the table is bound to be surrounded by family and friends – the 'Tucci Table'.
Text: KLAUDIA MEINERT
Photo: GERHARD KASSNER