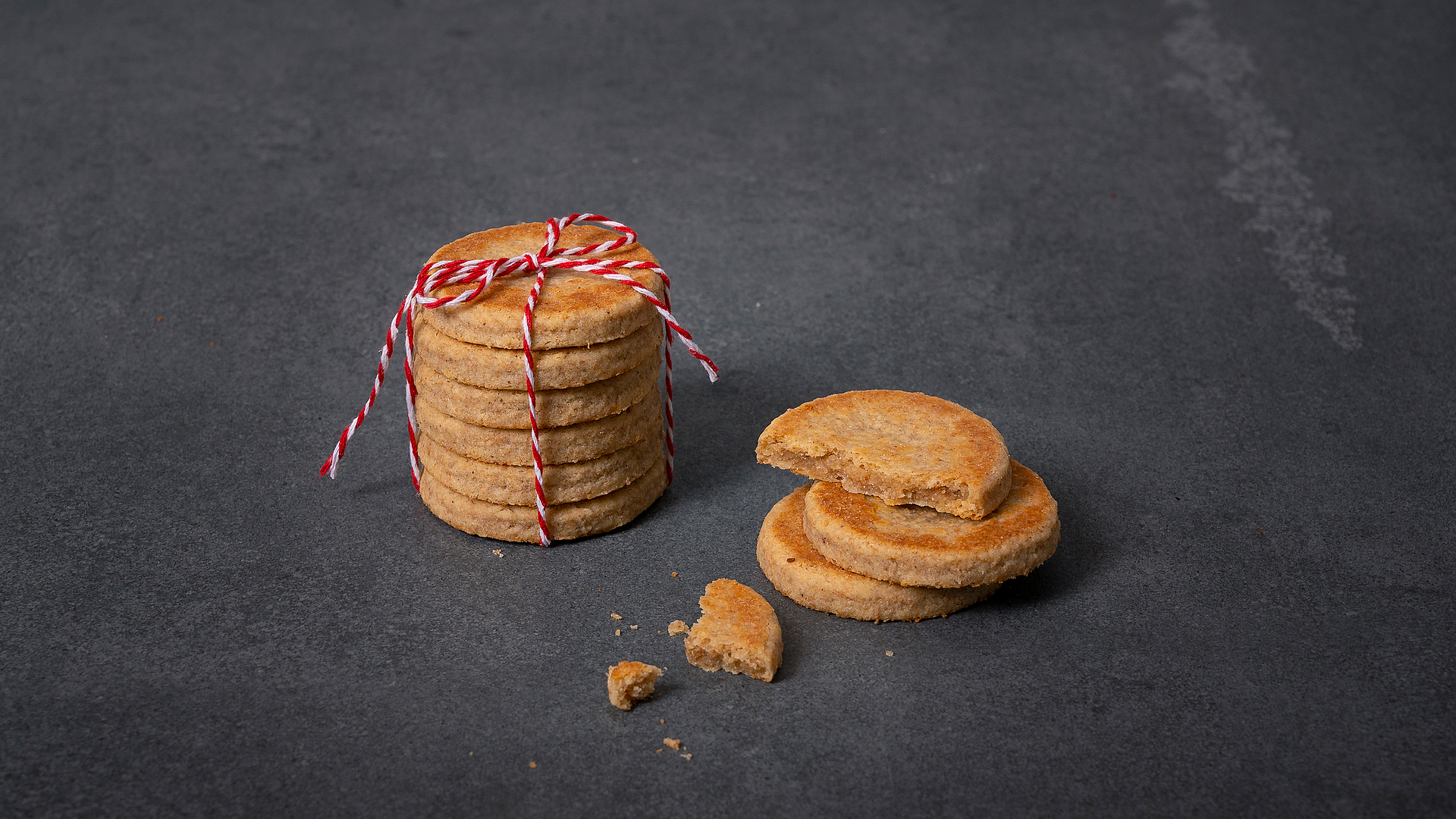 Preparation
Coarsely grate the butter. Put the flour in a bowl and whisk to aerate. This eliminates the laborious task of sieving. Wash and zest the lemon. Quickly knead the flour, butter and lemon zest with the remaining dough ingredients. Shape into a ball, wrap in cling film and refrigerate for 20 minutes.
Once chilled, briefly knead the dough with your hands and roll out to a thickness of 5 mm on a well-floured surface, regularly adding more flour and turning the dough over as you work. Cut out the dough using moulds of your choice.
Preheat the Tepan grill to 180 degrees. Carefully slide the biscuits onto the grill and bake for 5 minutes on each side.
Place the biscuits on a baking rack to cool. Coat with chocolate or decorate with chopped nuts or a glaze.
Preparation time: 5 minutes
Cooking time: 15 minutes
For 1 sheet
200 g cold butter
300 g spelt flour (type 1050)
½ organic lemon
100 g raw cane sugar
1 egg (size M)
1 pinch of natural or sea salt
1 tsp natural vanilla powder
Flour for rolling