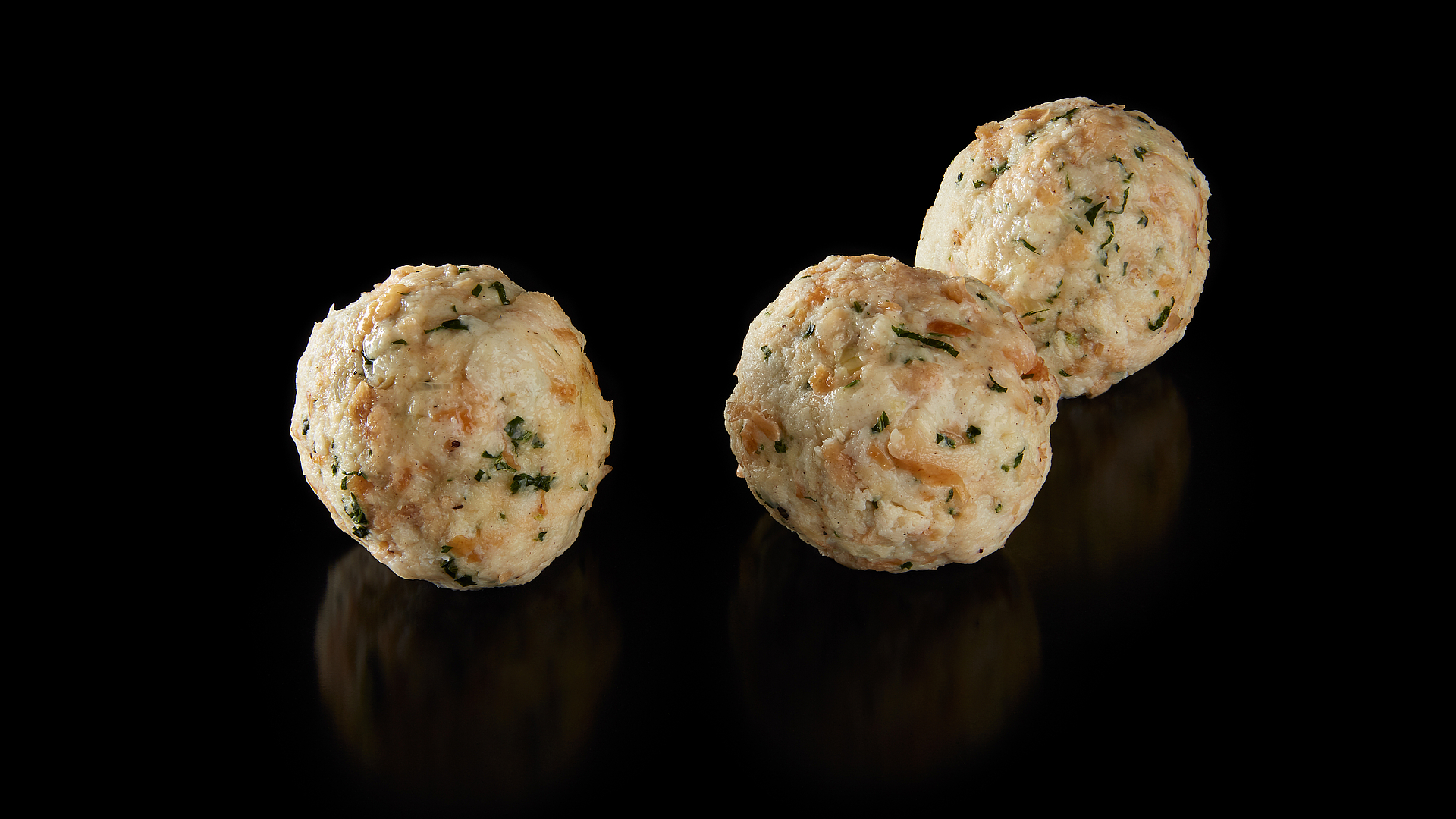 Bread dumplings
Automatic programme "Bread dumplings"
Preparation
Prepare the dumplings
Wash the parsley, shake it dry, pluck the leaves and finely chop them. Peel and finely dice the onion. Heat the butter in a small pan, add the diced onion and sauté it over a medium heat. Deglaze with milk and season with salt and pepper. Warm up the milk over a low heat, stirring constantly, without bringing it to the boil.
Shape the dumplings
Add the dumpling bread to a large bowl, pour the milk mixture on top, mix together and leave to steep for 30 minutes. Beat the eggs, add them to the dumpling bread with the parsley and knead vigorously. Use dampened hands to shape the mixture into dumplings (approx. 80 g each).
Steam the dumplings
Place the dumplings on the perforated tray, insert the food thermometer into the middle of one dumpling and steam in the X BO (98°C/100% humidity, automatic programme "Bread dumplings") for around 23 minutes.
Pro tip
To ensure the perfect consistency, use stale rolls to make the bread dumplings. So that the dough binds better, leave it to rest for a while before continuing to work it. Wet your hands a little before shaping so that the dough does not stick to your hands and to make the dumplings nice and smooth.
Preparation: 15 min.
Baking/cooking time: 23 min.
Resting time: 30 min.
Serves 4
20 g parsley
80 g onions
20 g butter
240 g milk
10 g salt
1 g ground pepper
240 g dumpling bread
4 eggs (size M)