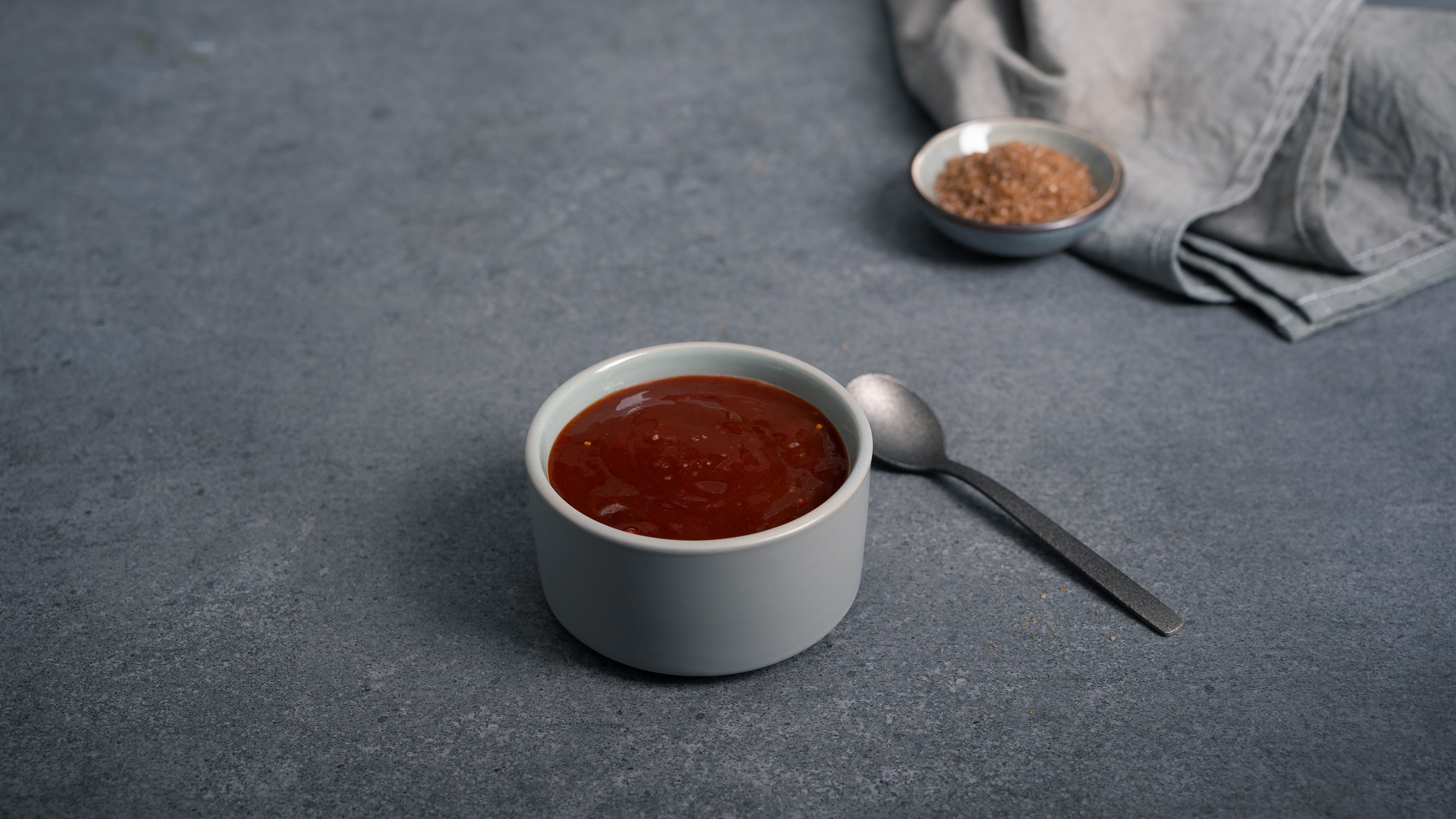 Preparation
After cooking the meat, fry the diced onion in the cooking juices with the butter. Reduce the temperature of the Tepan stainless steel grill to level 1 or heat retention level 2.
Add the honey to the cooking juices then deglaze with beer. Stir in the ketchup and season with smoked salt, vinegar, whisky and jam.
This sauce goes well with steaks, burgers, spare ribs and other grilled specialities as well as crispy potato wedges.
Preparation time: 5 minutes
Cooking time: 10 minutes
Makes approx. 250 ml
50 g diced onion
2 tbsp butter
2 tbsp honey
200 ml dark beer
4 tbsp ketchup
1 tsp Viking salt
1 tbsp balsamic vinegar
2 tbsp whisky
2 tbsp rosehip jam