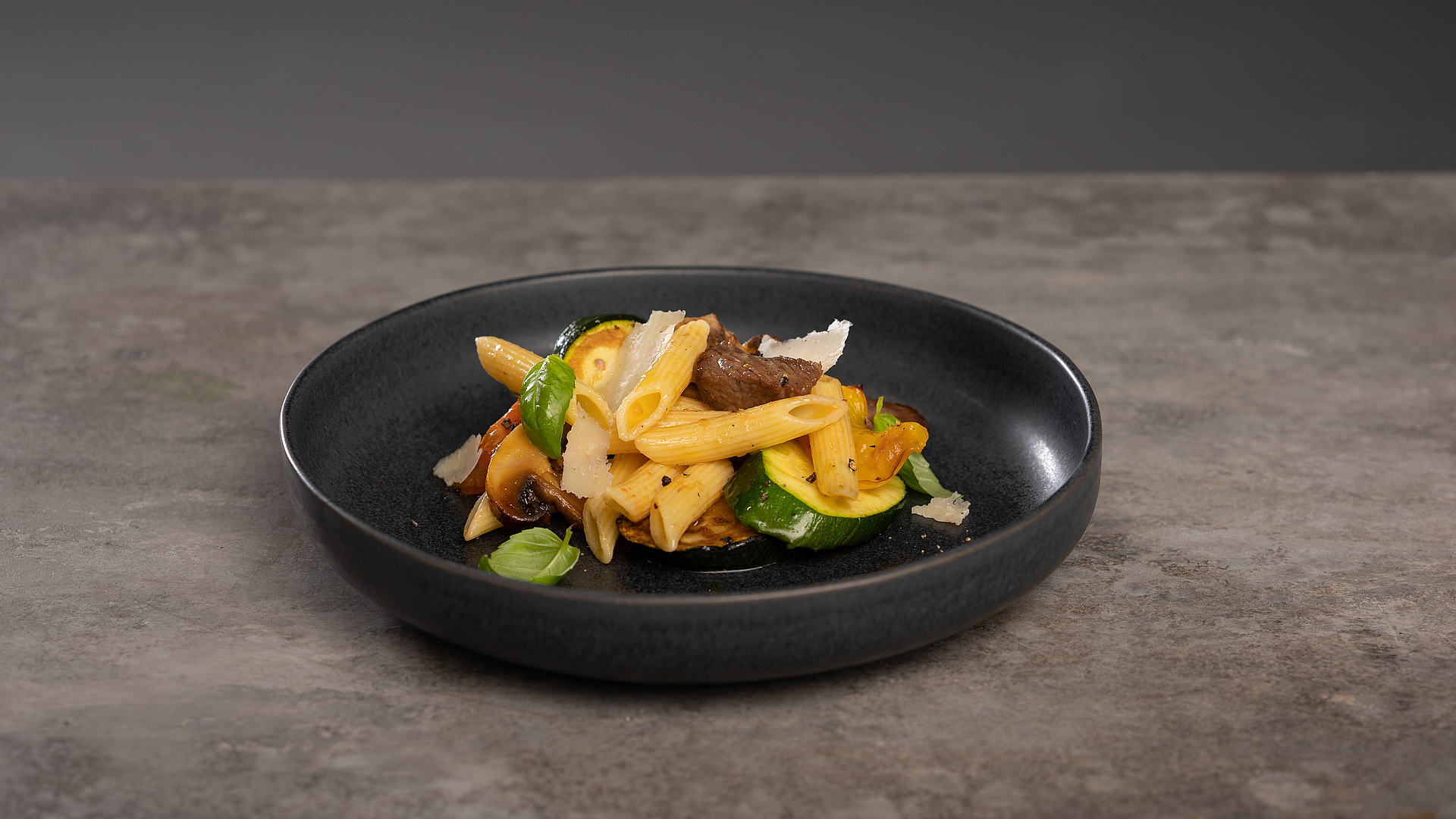 Grilled vegetables with beef strips and penne rigate
Automatic programme "Grilled vegetables"
Preparation
Trim and wash the vegetables. Cut the pepper in half lengthwise, remove the stalk base, the white ribs and the seeds. Chop up the halved pepper into small pieces. Also cut the courgette in half lengthwise, remove the core and chop the flesh into thick slices together with the mushrooms. Dice the tomatoes, removing the stalk bases.
Cut the beef into thick strips. Melt the clarified butter in a pan. Put the vegetables into a bowl with the melted butter and mix together, then put them on the universal tray together with the beef strips.
Cook in the X BO (220°C / -60 % humidity, automatic programme "Grilled vegetables") for 10 minutes.
Mix the grilled vegetables with the pre-cooked penne rigate and serve with pesto and parmesan, as desired.
Serves two
1 red pepper
1 courgette
4 mushrooms (e.g. button mushrooms)
2 large tomatoes
200 g beef tenderloin
80 g clarified butter
Ground salt & pepper
200 g penne rigate, pre-cooked