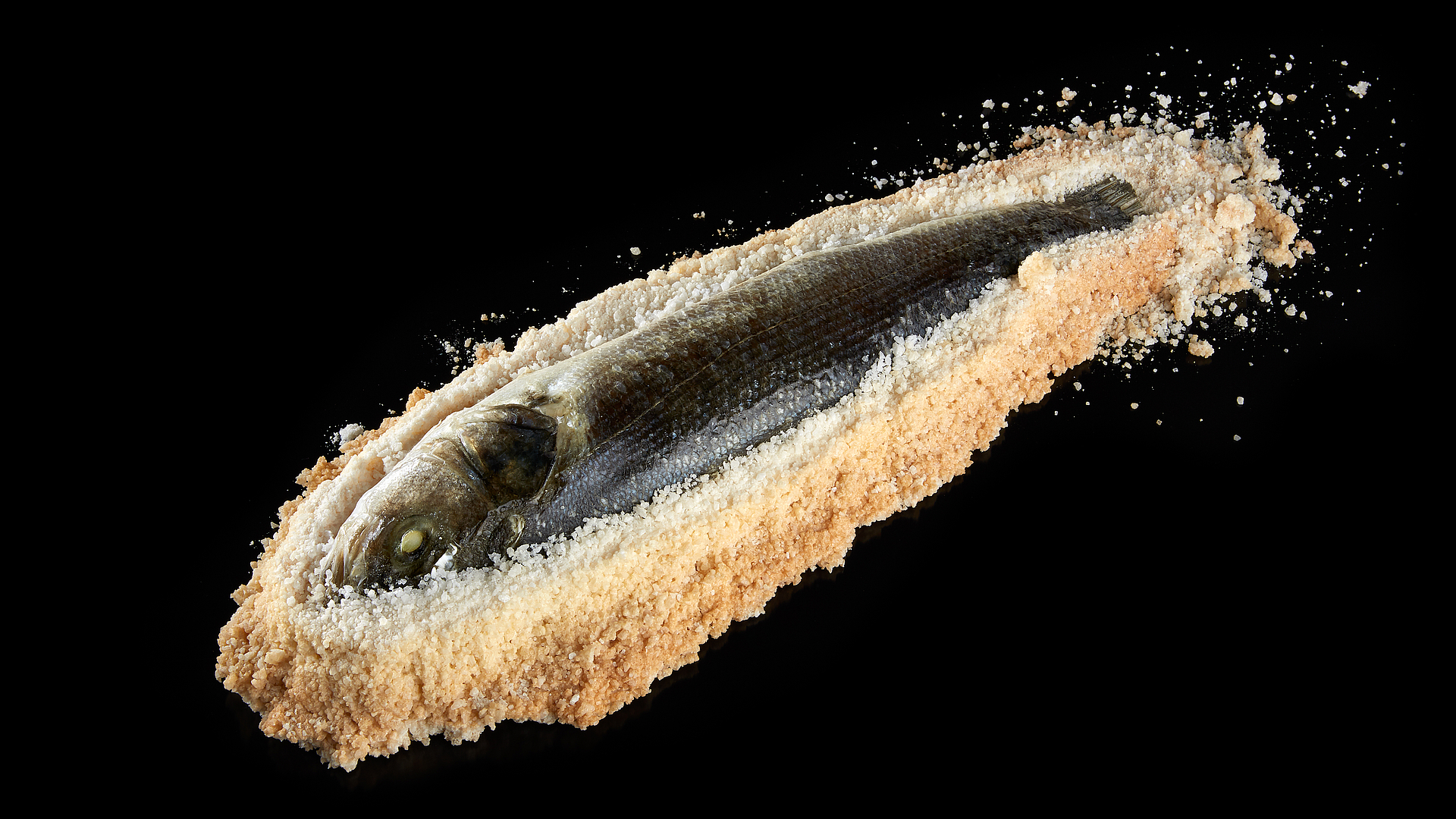 Sea bass in salt crust
Automatic programme "Sea bass in salt crust"
Preparation
Prepare the fish
Remove the fins from the fish using a strong pair of scissors. Wash the rosemary, thyme and lemon and shake the herbs dry. Stuff the fish with the herbs and two lemon slices.
Prepare the salt crust
Beat the egg whites in a tall mixing jug until foamy. In a bowl, mix the coarse sea salt with the fine salt then add 20 ml water and finally mix in the beaten egg whites.
Cook the fish
Line the universal tray with a silicone baking mat. Brush the baking mat with a third of the egg-white mixture. Place the fish on top, cover with the remaining mixture and press down well all over. Cook the sea bass in the X BO (200°C/20% humidity, automatic programme "Sea bass in salt crust") for around 25 minutes, until the core temperature reaches 54°C.
Pro tip
To make it easier to insert the food thermometer, make a small cut in the thickest part of the fish's back and do not cover it with salt.
Preparation: 15 min.
Baking/cooking time: 25 min.
Serves 4
500 g sea bass
1 sprig of rosemary
1 sprig of thyme
½ lemon
3 egg whites (size M)
625 g coarse sea salt
325 g salt
20 ml water