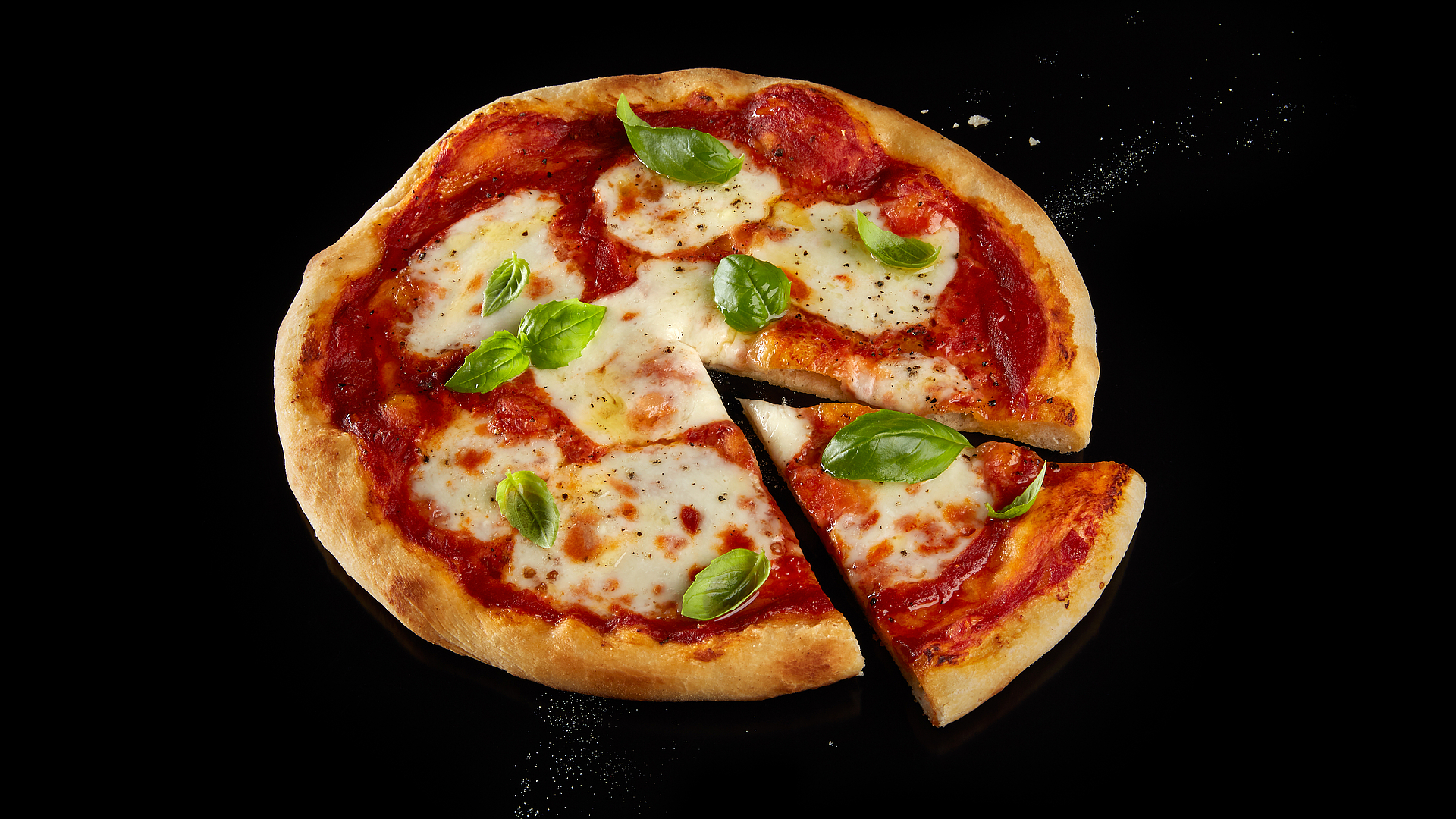 Pizza Margherita
Automatic programme "Pizza Margherita"
Preparation
Prepare the dough
Combine the flour and salt in a mixing bowl. Dissolve the yeast and sugar in lukewarm water then add the olive oil. Gradually add the liquid to the flour and knead the ingredients in a food processor for 10 minutes to form a smooth dough. Cover and leave to rise in the fridge for 48 hours.
Prepare the topping
Put the tomatoes in a tall mixing jug with the oregano, salt and sugar and blend. Tear the mozzarella into chunks by hand.
Bake the pizza
Shape the dough into a ball, dust your hands with flour then pull it into a circle directly on the universal tray. To do so, pull the dough carefully and gently from the inside outwards. Spread the tomato sauce onto the base, top with cheese and bake in the X BO (230°C/0% humidity, automatic programme "Pizza Margherita") for 7 minutes.
Finishing touches
Wash the basil and shake it dry then pluck the leaves. Remove the cooked pizza from the oven and put it on a plate. Sprinkle with basil leaves to serve.
Pro tip
For a stretchier pizza dough that is crisp when baked, use pizza flour or type 00 flour.
Preparation: 30 min.
Baking/cooking time: 7 min.
Resting time: 48 hrs
For 1 pizza
For the dough
250 g flour (type 00)
7 g salt
5 g yeast
1 tbsp sugar
150 ml water
12 ml olive oil
For the topping
120 g chunky tomatoes (from a tin)
3 g oregano
2 g salt
4 g sugar
140 g mozzarella
3 sprigs of basil