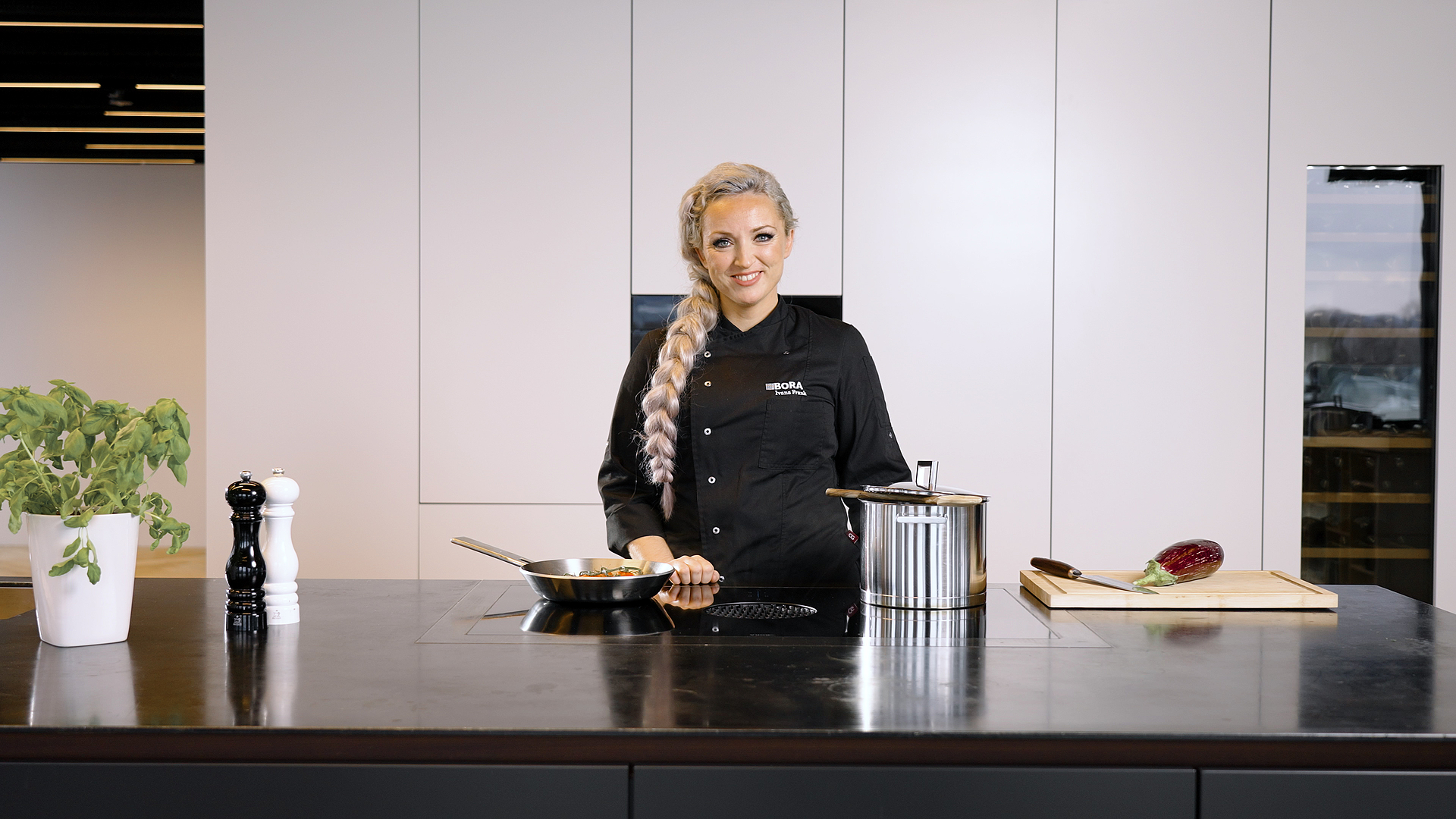 Can damp or mould form in recirculation systems?
Our cooktop extractors effectively suction away cooking vapours. In the case of recirculation systems (all our BORA systems are available in exhaust air and recirculation versions), the air is filtered through the activated charcoal filter and returned to the kitchen environment. But there is no need for concern. In a normal indoor climate and with proper installation, there is no risk of condensation or mould. It also helps to leave the automatic after-run function switched on. Doing so means that the cooktop extractor continues to run in quiet mode for approx. 20 minutes after cooking. This is essential to dry the activated charcoal and trap odour molecules.
In the video, you can see that no mould forms in the base unit and how to switch on the automatic after-run function with BORA X Pure.