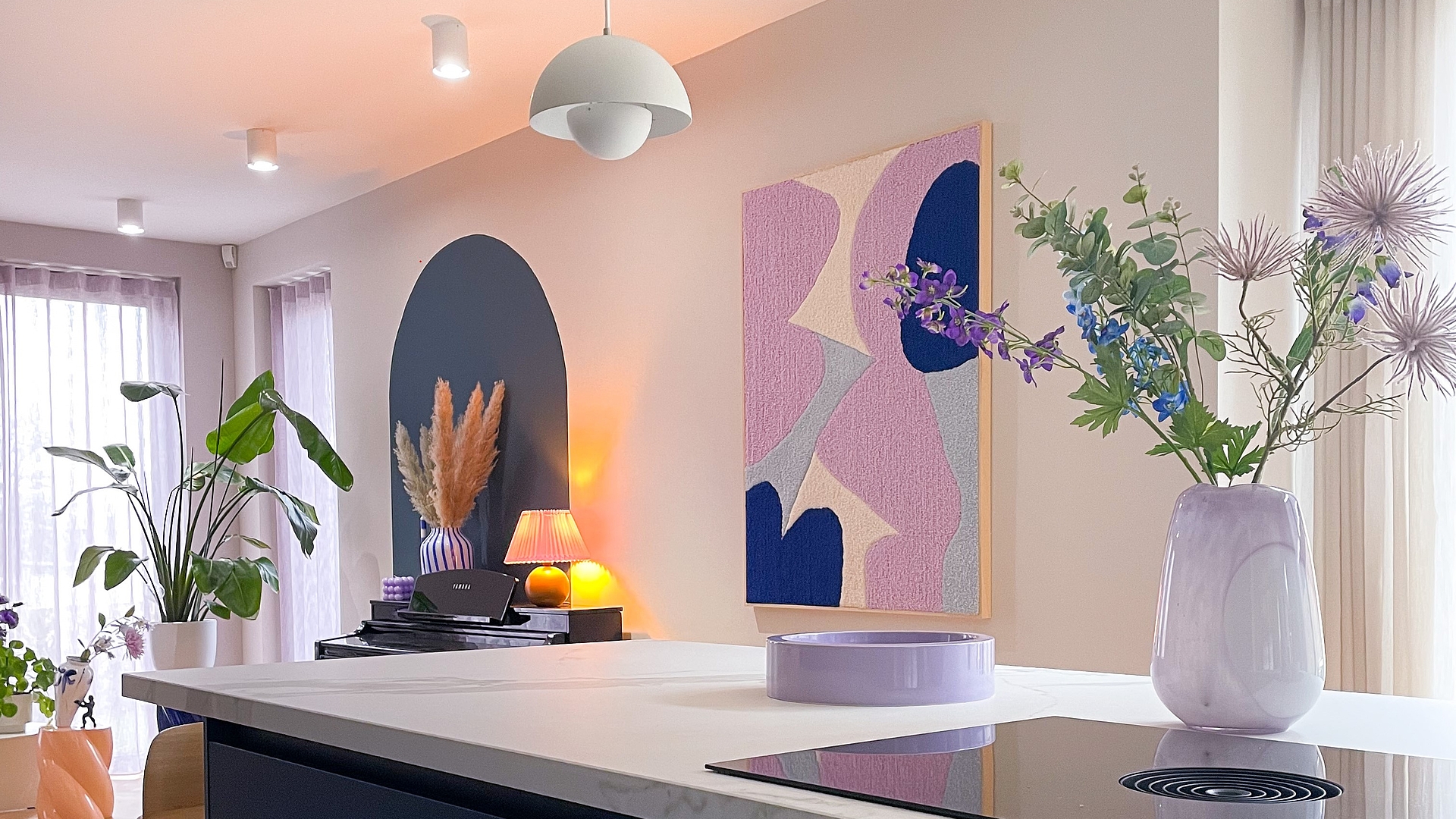 Light and fresh – pastel colours in the kitchen
Pastel colours aren't just for kids' bedrooms! Soft shades look delightful in the kitchen, too. Whether you use them for your walls, cupboards, worktops or accessories, pastels give a kitchen a simply lovely feel.
Photo credit:
@Suzanne Fransen
Spring in the kitchen
The cold months are finally over. Everything outside is blossoming and coming to life. Now we fancy some rejuvenation on the inside, too. The first sprigs of pot-herbs together with spring flavours freshen things up in the kitchen, but is that enough? It takes a bit more to create a bright kitchen look in time for the new season.
What could be better than making your kitchen even homelier with a splash of the perfect pastel colours? These airy shades add light and freshness and make the room look more spacious. Plus they go great with a variety of surfaces and interior design styles. Anything goes! You can use colours from the whole range of pastels in your kitchen.
Pink, lilac, cappuccino, light blue or lemon yellow – pick the shade you want for your kitchen refresh. And you don't even have to pick up a paint brush. Pastel-coloured accessories and accents can give your space that 'je ne sais quoi'. If you're up for a bigger transformation, you can redecorate with pastel paints, tiles or furnishings.
Breathing new life into your fixtures and fittings
The kitchen is usually the heart of a home. It's where you cook, read, socialise and generally potter about. A spacious country house kitchen, a little kitchenette or an ultramodern designer kitchen – wherever you cook, the kitchen is always a unique environment. If you want the most-used room in your home to be cosy and inviting, you need to be adventurous this year and use pastel shades.
From kitchen fronts and utensils to worktops and fridges, these soft, muted shades will add a fresh and homely touch to your kitchen. Plus they can help give it an instant transformation with a modern 50s-inspired look. But don't worry – pastels won't end up making your kitchen look kitschy.
You need to use a bit of intuition to ensure that the pastels work and cleverly revamp your kitchen. Simply combining pastel-coloured surfaces with plants, white items or plain accessories can stop your kitchen from resembling an old sweet shop. So pick subtle colours from the outset and avoid using the same shade on every possible surface.
Which is the right pastel shade for me?
Pastel colours don't have to look like they're meant for kids. In fact, they can look elegant and mature in the kitchen. You can refresh your kitchen by simply using subtle ice-cream colours with a high white content. Pastels look lovely and fresh when combined with plain furnishings, a state-of-the-art BORA cooktop, select accessories or lush green plants.
There are almost no limits to the colours you can have. After all, you can change basically any colour into a fresh pastel shade to suit your tastes. From cool mint green and sunny pastel yellow to sage green and dusky pink – the choice is yours. With just the right amount of white, even black can be instantly turned into an elegant shade of grey, which brings out particular accessories beautifully.
The more you use light, springlike colours throughout, the more you create a bright and pleasant atmosphere. And you can combine different pastel shades in one space. Whether you're pepping up a light blue kitchen with green accessories, or decorating your yellow open-plan kitchen with a peach-coloured wall, it all comes down to how creative you can be.