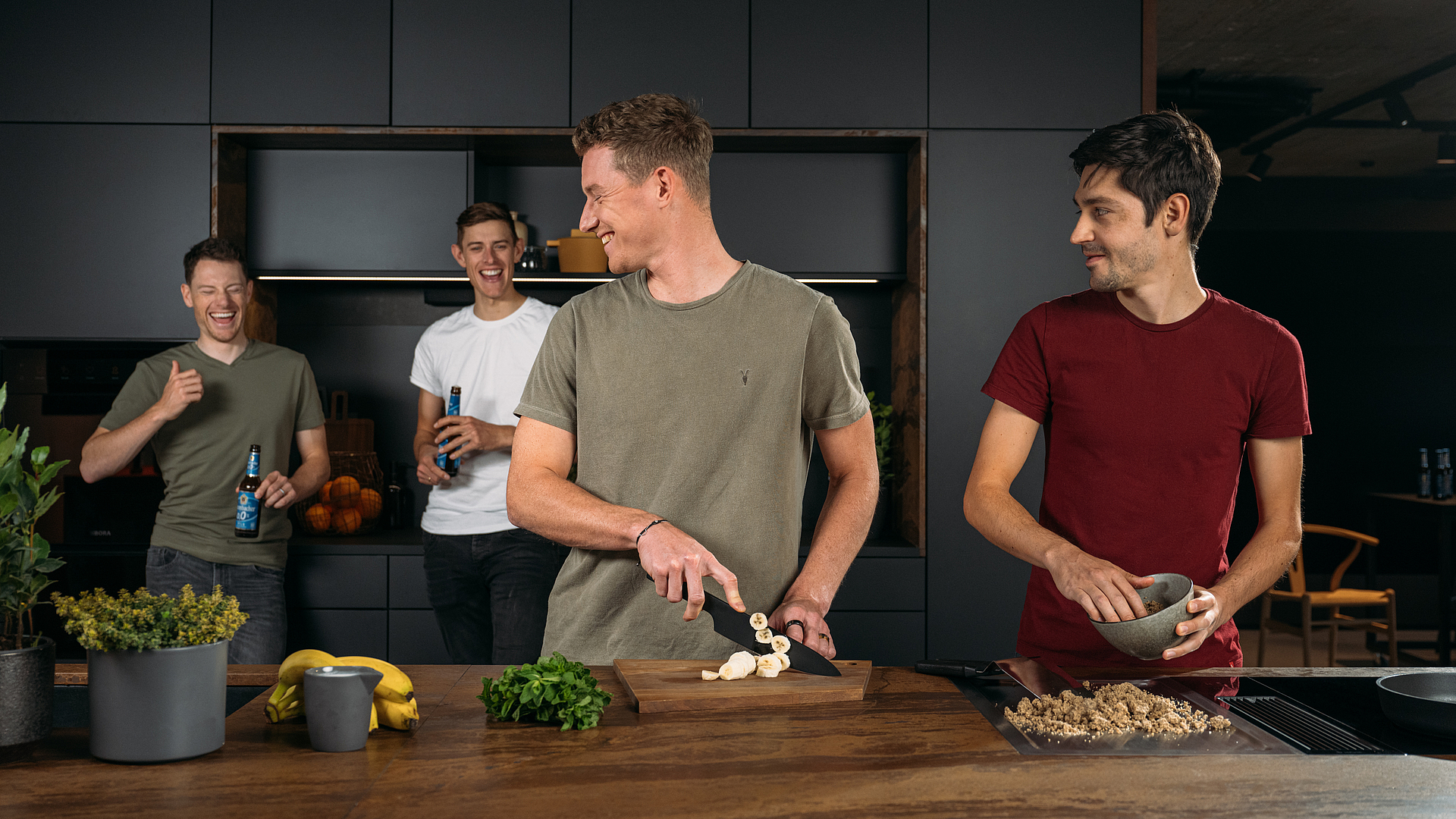 BORA – hansgrohe top 5: how does the Band of Brothers relax?
July 2022
Two out of three Grand Tours, four out of five Monuments and, most recently, the Tour de France. Many of the highlights on this year's international cycling calendar are now in the past and the professional cyclist on the BORA – hansgrohe team are feeling the physical strain of every kilometre. But there are still plenty more races to be won: the Vuelta a España, traditional, gripping autumn classics or the home races of the Deutschland Tour and Cyclassics. So how can the cyclists relax after such a stressful period? How do they switch off and stop thinking about cycling?
Here are the Band of Brothers' top 5 choices:
Photo credit:
BORA / Phil Pham
BORA – hansgrohe / Ralph Scherzer
BORA – hansgrohe / veloimages.com
Giovanni Aleotti
Cesare Benedetti
Number 5: walks
Enjoying some peace and quiet in the fresh air, ideally by a lake (Marco Haller) or the sea (Matteo Fabbro). Plus spending time alone or with their dog, as in the case of Aleksandr Vlasov and Giovanni Aleotti: when on a long walk, everyday life can wait.
Number 4: food
Ryan Mullen cooks up soul food in his own kitchen while Danny van Poppel enjoys heading to restaurants with his loved ones: good food is good for the body and soul.
Number 3: music
Switch on the music, drown out everyday life. It really is that simple. Matteo Fabbro listens to Queen or Italian music, while Jai Hindley prefers old school hip-hop. The positive effects of music are indisputable.
Number 2: sofa time & TV
Lennard Kämna swears by watching films; Matthew Walls loves his Netflix series. When lying on the sofa in front of the TV, everyone switches off and forgets the world around them. Ide Schelling and Giovanni Aleotti also like doing this with their games consoles.
Number 1: friends and family
When it comes to ways of switching off from cycling, spending time with friends and family is the clear number one choice for the Band of Brothers. For Martin Laas and Patrick Konrad, this means time with their partners and children, for Patrick Gamper it's with his brothers and parents and for Cian Uijtdebroeks and Jordi Meeus it's with their closest friends. More quality time plus less cycling equals the perfect way to mentally recharge!