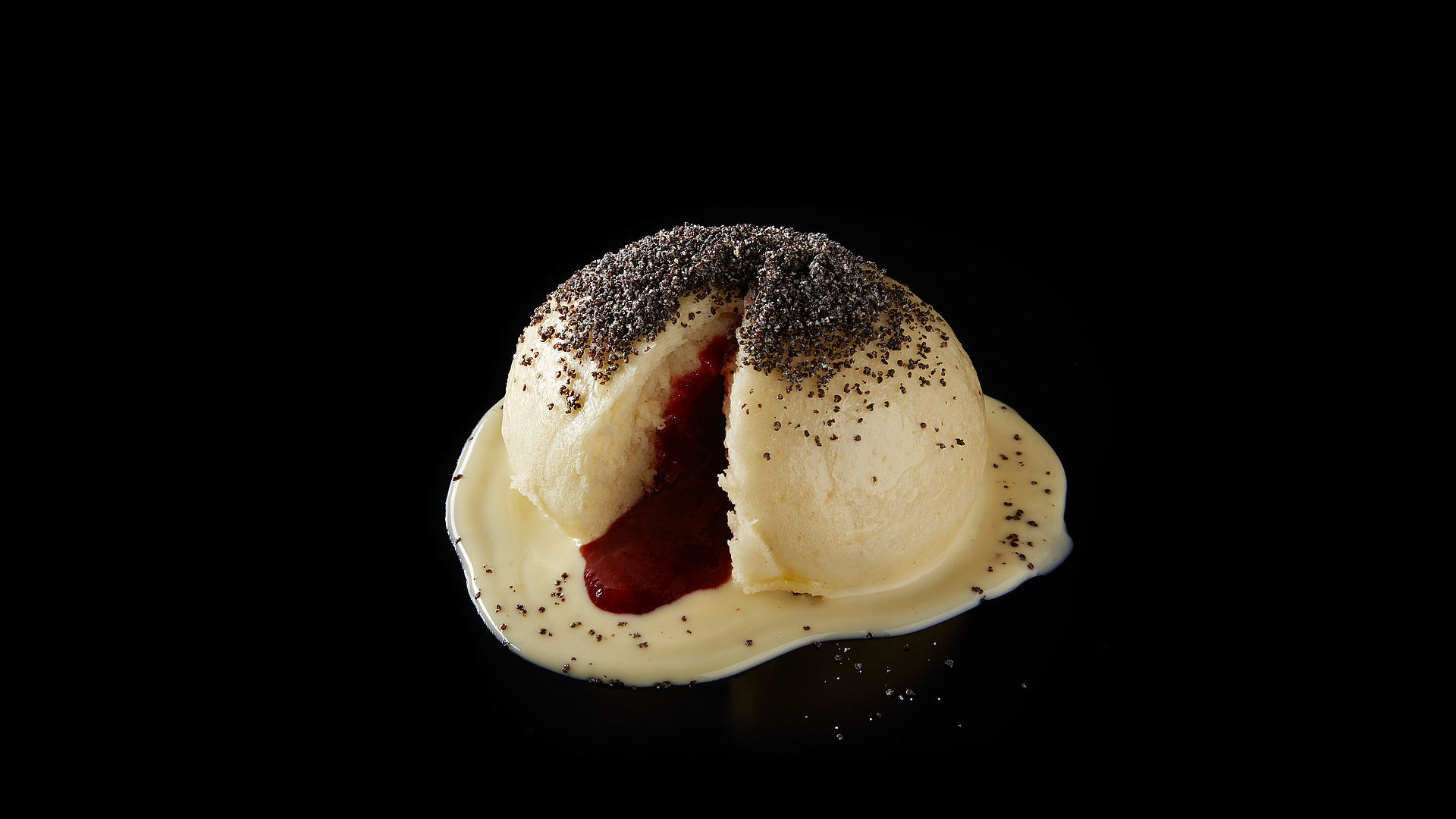 Yeast dumplings
Automatic programme "Yeast dumplings"
Preparation
Prepare the dough
Cut the vanilla pod lengthwise and remove the seeds with the back of a knife. Gently heat up the almond drink in a pan, then add the margarine, sugar, vanilla seeds and yeast. Stir until all the ingredients have dissolved. Set aside and leave to activate for around 10 minutes.
Make the dough
Combine the flour with a pinch of salt in a mixing bowl. Add the egg and the yolk, gradually pour in the liquid and knead all of the ingredients into a smooth dough in a food processor. Leave the dough to prove in the X BO (35°C/40% humidity, special programme "Prove dough") for 30 minutes.
Shape the dumplings
Remove the dough from the X BO, divide it into 4 pieces, roll them into balls and flatten them. Put around 20 g plum jam in the middle of each dumpling, then close them carefully. Put the shaped dumplings on perforated tray and leave to prove for another 15 minutes in the X BO (35°C/40% humidity, special programme "Prove dough").
Steam the dumplings
Leave the risen dumplings in the X BO, change the settings to 98°C/100% humidity, automatic programme "Yeast dumplings" and steam for 20 minutes.
Pro tip
For a light and airy finish, use the special programme "Prove dough" after making the dough.
Preparation: 30 min.
Baking/cooking time: 20 min.
Resting time: 45 min.
Serves 4
¼ vanilla pod
100 g almond drink
50 g margarine
40 g raw cane sugar
6 g yeast
300 g spelt flour (type 630)
Salt
1 egg (size M)
1 egg yolk (size M)
80 g plum jam