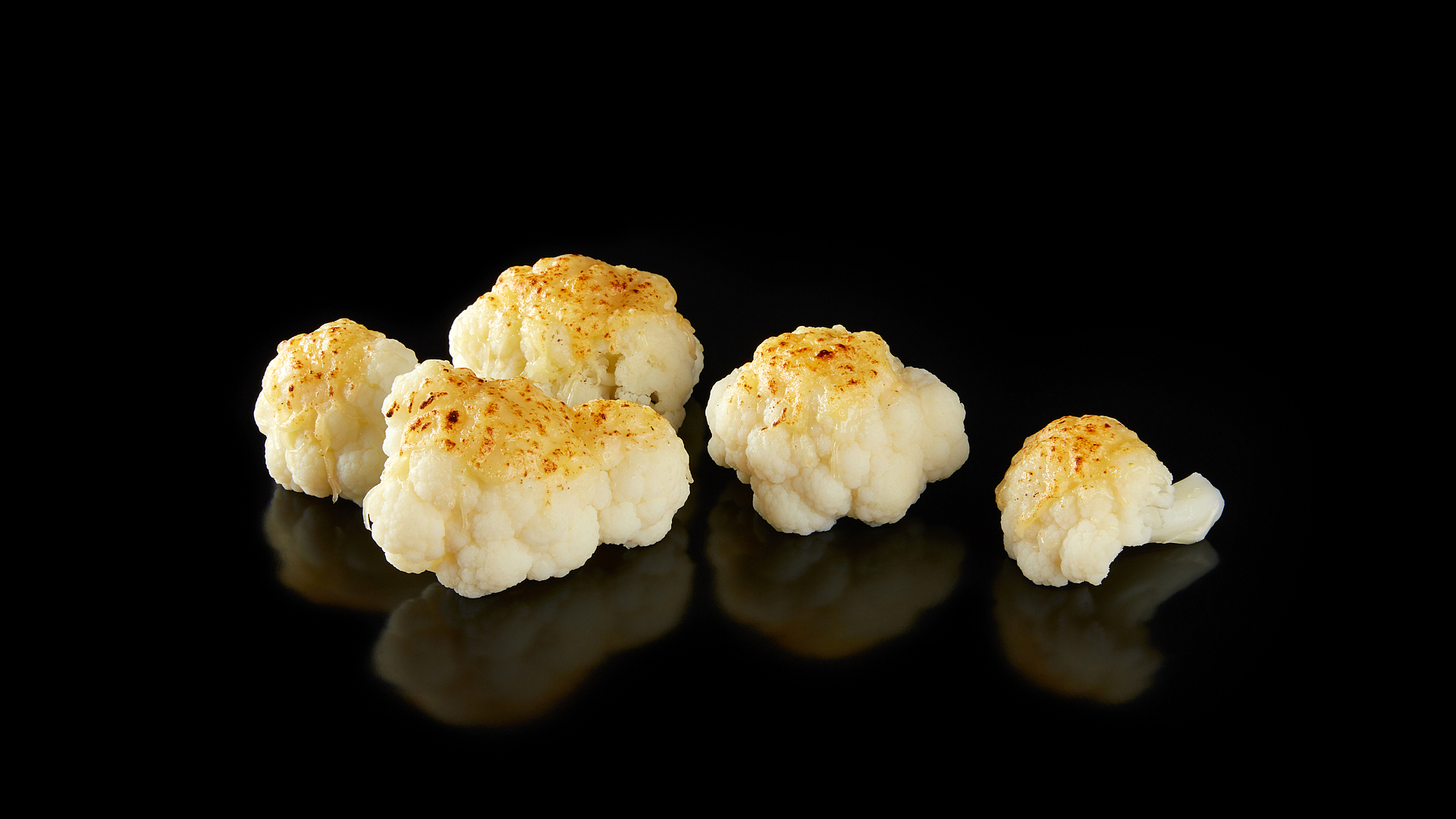 Preparation
Prepare the sauce
Melt the butter in a small pan, add the flour and sauté it. Gradually add the milk into the roux and bring it to the boil, stirring quickly. Add the spices and mix until smooth.
Cauliflower au gratin
Trim and wash the cauliflower then remove the florets from the stem. Put the florets in the oven dish and pour the sauce evenly over them. Grate the cheese, sprinkle it over the cauliflower and cook in the X BO (150°C/60% humidity, automatic programme "Cauliflower au gratin") for 45 minutes.
Pro tip
To vary the bechamel sauce or make it suitable for vegans, plant-based alternatives such as almond milk can be used instead of dairy milk.
Preparation: 15 min.
Baking/cooking time: 45 min.
Serves 4
70 g butter
100 g flour
660 ml milk
1 pinch of nutmeg
10 g salt
1 pinch of ground black pepper
500 g cauliflower
200 g mountain cheese
Additional items: Oven dish (approx. 32 × 25 cm)