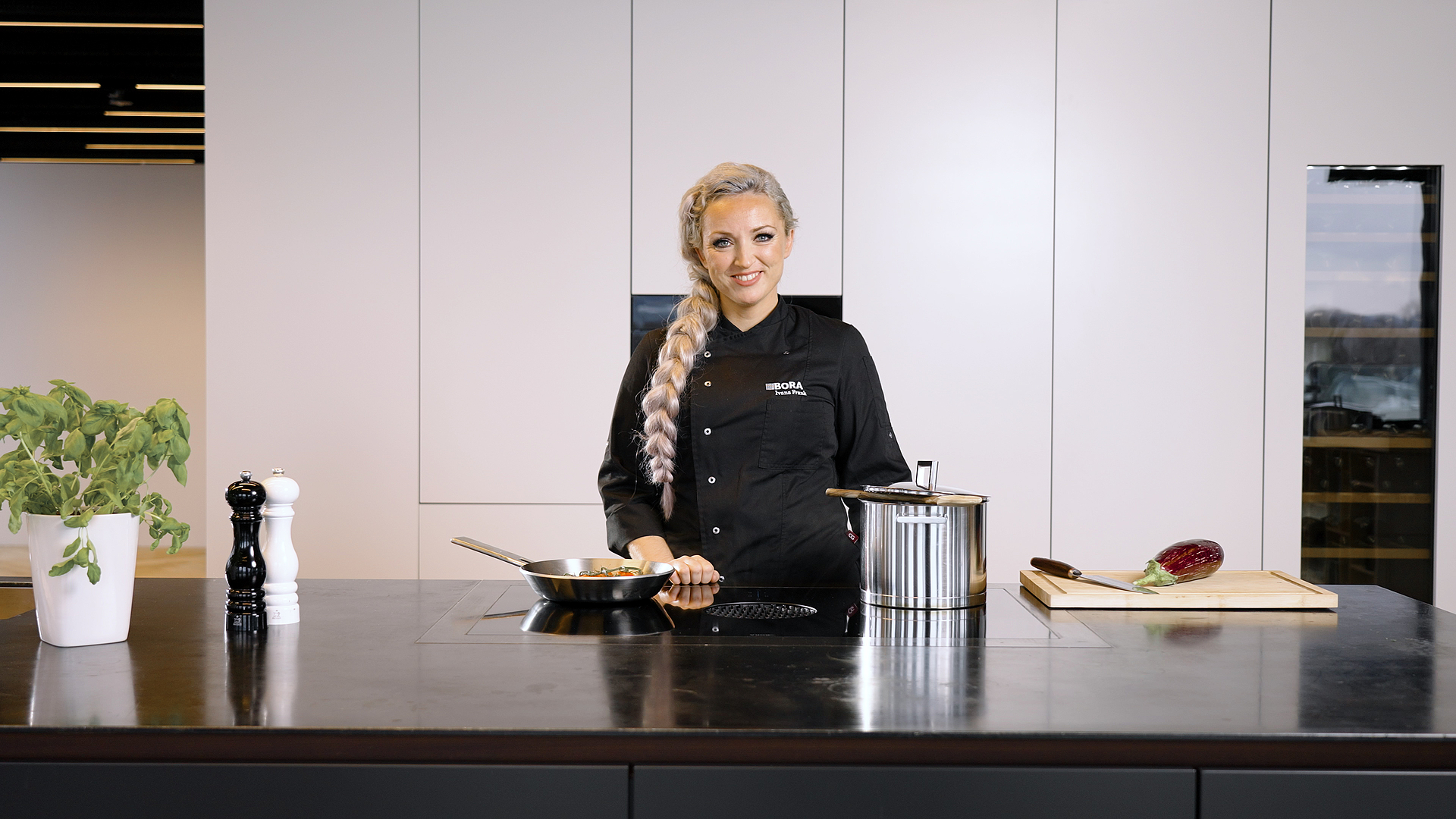 Can you cook a complex meal on the cooktop with the extractor in the middle?
Want to surprise your guests with an elaborate and particularly tasty dish but are sceptical as to whether you can fit four pans on the BORA cooktop with the extractor in the middle? Firstly, have you ever tried our 'mushroom and tofu ramen' recipe?
And don't worry, our BORA X Pure, BORA Pure and BORA Basic systems all offer more than enough space for you to cook even elaborate dishes. Thanks to the central operating panel and optimally positioned cooking zones, the cooktop provides enough room for up to four large pans with a 24 cm diameter.
In the video, our chef Iva shows how easily four large pans fit on the BORA Pure cooktop – and how quick and simple the recipe is to make.