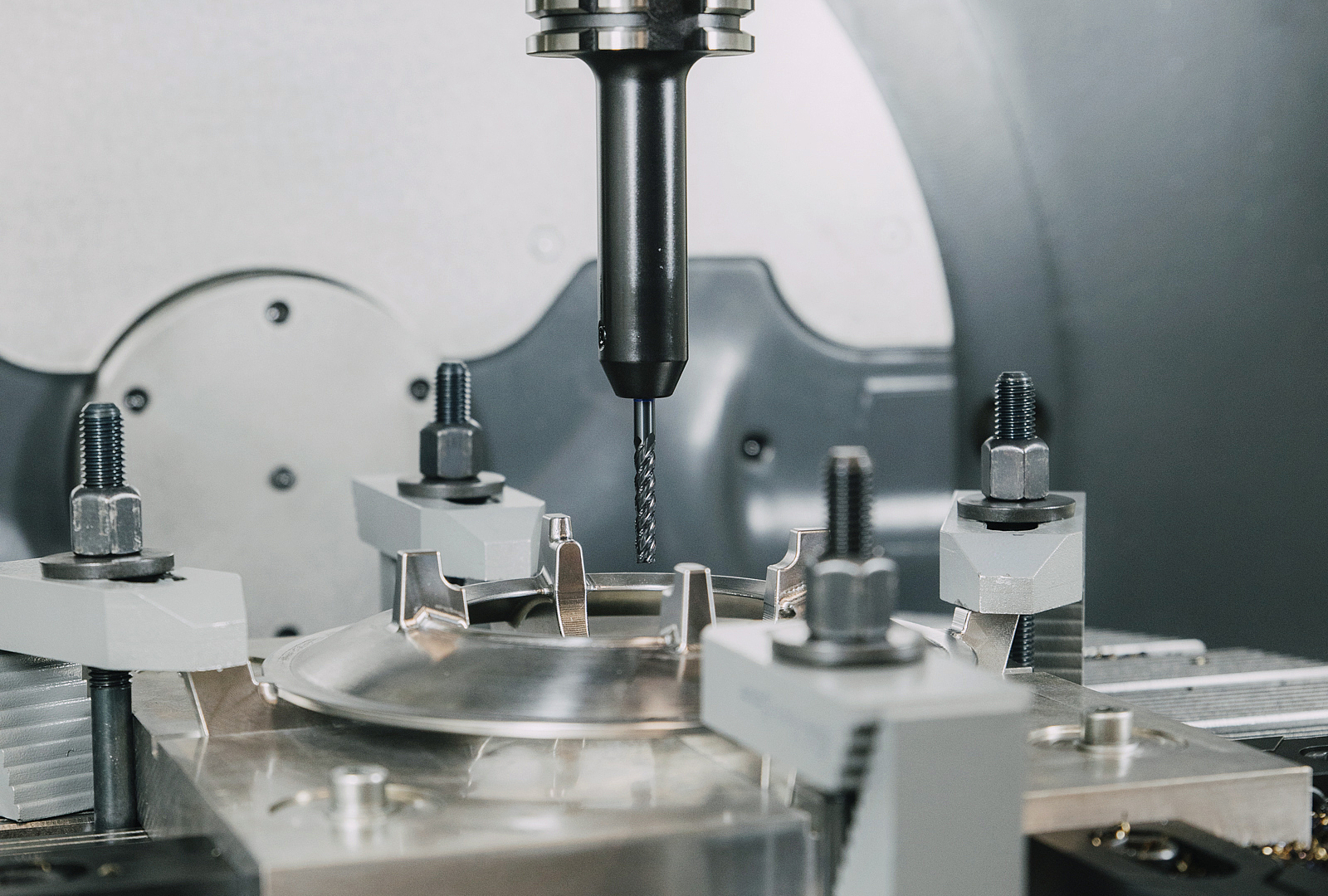 THE PROOF OF THE PUDDING IS IN THE EATING! IN-HOUSE TESTING TECHNOLOGY
We have taken on a great deal: revolutionising the architecture, design and functionality of kitchens as a living space while also offering a commitment and promise to always deliver outstanding quality. One crucial element in our ability to live up to this promise takes place in our in-house test laboratory. This is where we develop our initial prototypes and put our products to the acid test.
BORA TESTING TECHNOLOGY
Everything starts with an idea. This becomes a concept, which is accompanied by a sketch. A draft that becomes a plan and eventually develops into the final design drawing. An evolution that is accompanied by many, sometimes big, in fact often very big questions. To directly test the potential of an idea and meet our quality standards, we have set up our own test laboratory. To put it briefly, we use this to take a close look at things, from the idea through the prototype to the extensive testing required for our series products. This enables us to improve our products while also incorporating customer feedback into this improvement process. We measure everything against pre-defined criteria and pay special attention to energy-efficient ventilation, the sound power level and the grease filtering level.
AIRFLOW RATE TEST BENCH
It is with good reason that we claim to be professionals in the field of ventilation technology and to have a clear understanding of fluid mechanics and applied physics. We confidently call the effective extraction of odours our hobbyhorse. This knowledge is put to good use during various test procedures on our airflow rate test bench. The specially designed custom set-up enables us, for example, to reduce pressure losses or measure the airflow rate of our extractors and to optimise energy efficiency. The test bench is also used for all Ecotube duct elements and air-conducting components associated with the airflow to again reduce pressure losses. These measurements help to optimise the air ducts, wall boxes or recirculation filters as well as to perfect our exhaust air and recirculation solutions as closed systems.
ANECHOIC CHAMBER
Everything should be as quiet as a whisper or, even better, a mouse. Admittedly, we cannot yet fully brag about our cooktop extractors, or 'downdraft fans' as many people call them. However, and this should be emphasised here with pride, during normal operation, the sound of food frying is louder than our extractor. We take a systematic approach to reducing the noise of our extractors and have therefore installed a sound chamber in the basement with a ceiling height of 3.4 metres. This anechoic chamber for measuring sound reflects almost no sound waves and is equipped with high-performance microphones. The sounds transmitted from the test set-ups are examined using state-of-the-art acoustic analysis software. In addition to the volume of the fan motors, it is also possible, for example, to evaluate the level of noise generated by different types of cookware in conjunction with our induction coils to ultimately optimise this factor as well.
CLIMATE CHAMBER AND TEST KITCHEN
Now we're really getting down to business. To the place where fat splatters out of the frying pan for hours and water turbulently bubbles up and boils over from saucepans into the extractor's air inlet nozzle. Or as our test technicians and engineers would put it: to the place where environmental conditions are precisely simulated while adhering to a defined test environment. Concealed within the inconspicuous, white chamber with the large glass pane and thick pipes at the top and bottom is a set-up that has been custom designed for BORA. A test kitchen that enables us to inspect every last detail of our cooktops with integrated extractor under defined conditions. State-of-the-art technology for capturing measurement data enables us to assess the effectiveness, performance, grease filtering level and durability.
AIRFLOW TEST BENCH, SOUND CHAMBER, TEST KITCHEN, CNC MILLING MACHINE, 3D PRINTER, CLIMATE CHAMBER AND MUCH MORE
In addition to an airflow test bench, a sound chamber and a test kitchen, the protagonists of our test laboratory also include a five-axis simultaneous CNC milling machine, a 3D printer and a climate chamber. Close cooperation during production and dynamic processes for implementing product ideas are firmly anchored in our corporate culture. A further element in this regard is that as many as possible of the work steps required for production and prototype testing can be conducted here in-house. Based on the belief that we must regularly question the functionality, design and effectiveness of our products, we use special measuring procedures in our test laboratory. We give our all to perform tests and make improvements using the latest hardware. What drives us? Simple: the desire to always offer our customers the very best quality.