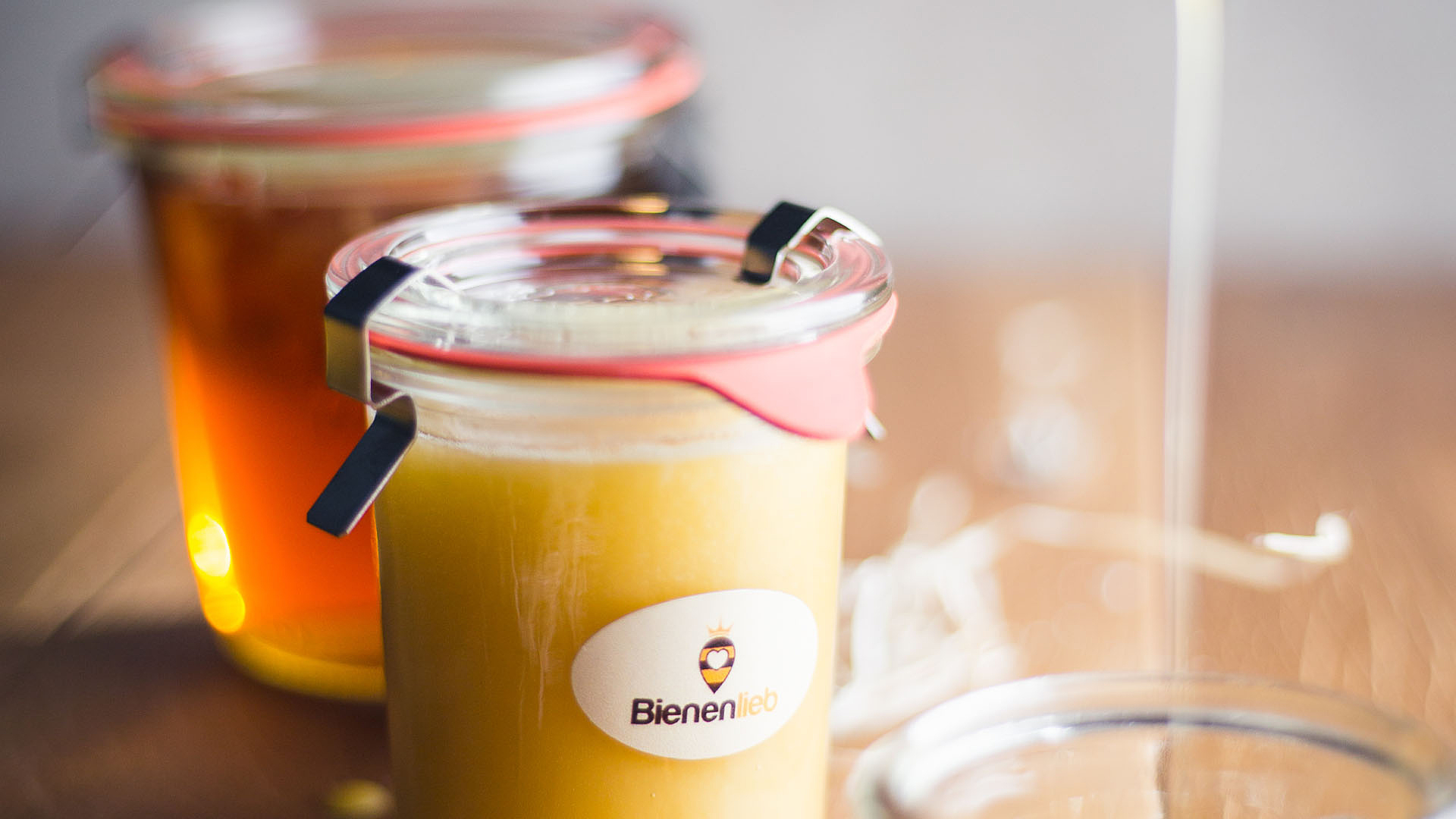 Oh honey, you're on everyone's lips.
The charity Bienenlieb runs the Bienenhof shop and café in Salzburg – not just with a love of bees, but also culinary art.
Did you know that a teaspoon of honey is a honey bee's whole life's work? Pollinating 80% of all wild plants and crops, the bee is responsible for a third of our food. So the bee is not only irreplaceable in terms of sustaining our natural world, but also our "daily bread".
Honey, therefore, seems to be merely a by-product of the bee's work and stuns scientists and consumers alike with its composition, different flavours and healing properties. Honey is in fact much more than just sugar and water: to date more than 240 natural substances have been found in bee honey, including many amino acids, vitamins, minerals and trace elements.
All honey is different, all honey is valuable.
The fact that honey from Vienna tastes different from honey from Hamburg is something that consumers have come to realise. All honey is not the same. Cooking with regional, unadulterated honey enhances our cuisine with incomparable flavours, which can give a dish a certain je ne sais quoi.
The charity and organic honey farm Bienenlieb also knows about its special ingredients and treats honey like liquid gold: "Alongside the conventional centrifuging of honey, we use a gentle pressing procedure. This gently presses the honeycombs through several sieves; the honey molecules and vitamin-rich pollen are preserved. This makes our honey more intense and particularly suitable for people with allergies," Founder Daniel Pfeifenberger tells us.
Honey pressing is the oldest way of obtaining honey. Right back in the Stone Age, people pressed out honeycombs, although then it was with their hands – today the work is done using a honey press.
Cooking with liquid gold
From tarte flambée with Alpine cheese, blueberries and organic honey to pineapple tarte tatin with aromatic wild honey. Honey can also be the decisive ingredient in both spicy and sweet dishes, and of course is a common ingredient on the menu of the Bienenhof café in Salzburg.
It is mainly dishes with sour ingredients like lemon, sour cream, vinegar and acidic fruits or vegetables that benefit from the addition of honey during cooking to round off and sweeten the taste. Important to bear in mind: always taste the honey beforehand. Aromatic honey can actually intensify flavours and so other spices should be used with care.
Today, regional, sustainable food is becoming more widely appreciated. A teaspoon of honey is a honey bee's life's work! Reason enough to do as they do at Bienenlieb and treat honey, which is often thought of as a mass product, as liquid gold once again.