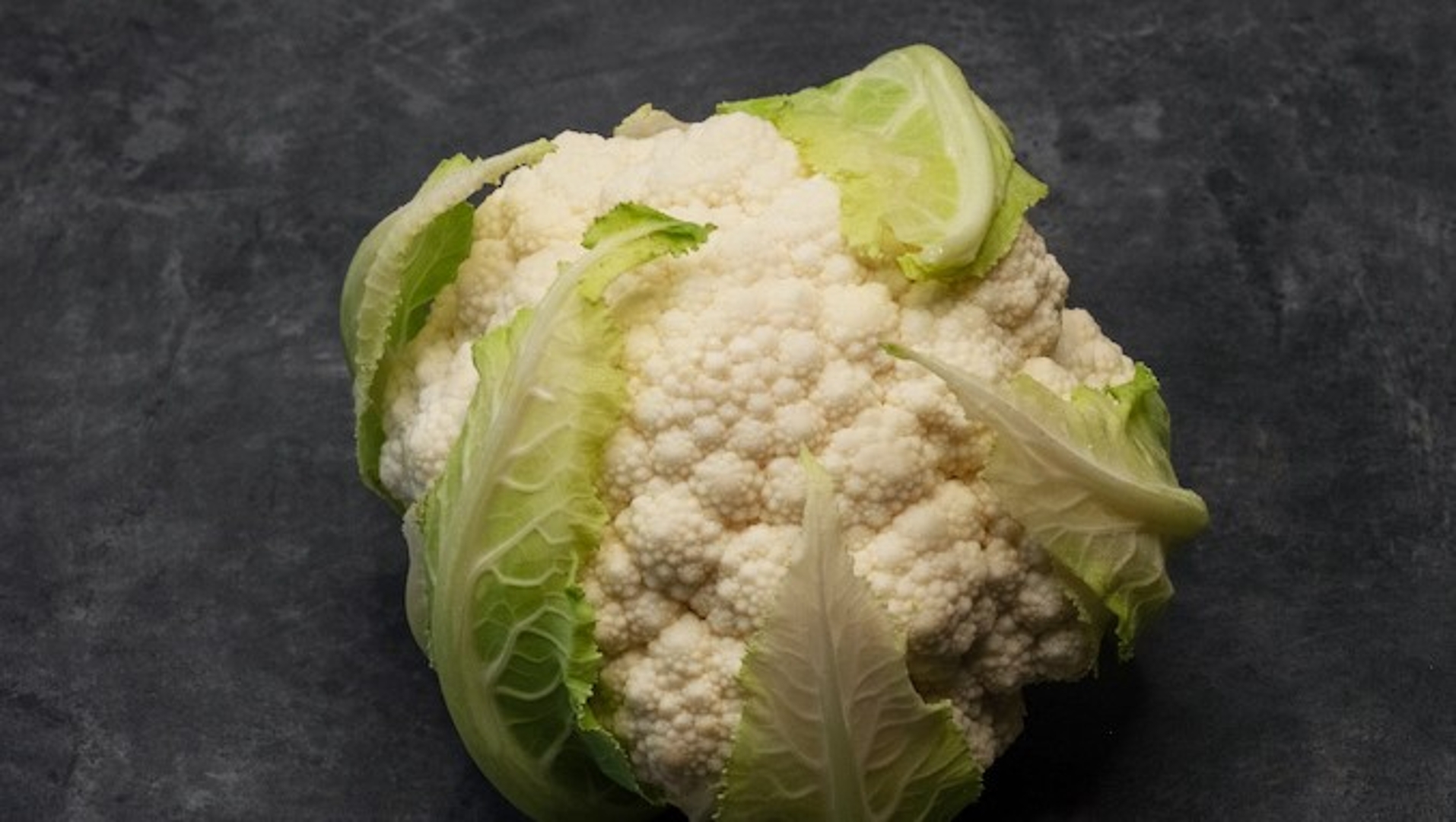 Cauliflower: the bloom of the brassica family
Cauliflower – colloquially known as cauli in the UK – is one of the most well-known brassicas and has several varieties, including Romanesco. Today it is grown across the world and can be used in all sorts of dishes. The parts of a cauliflower that we eat are actually the plant's flowering stems, which sprout and produce yellow blooms if you don't harvest and eat them, so its name couldn't be more apt.
Cauliflower: origins and distribution across Europe
This mouth-watering member of the cabbage family originates in Anatolia. Crusaders first brought it to Italy before it spread to France shortly afterwards and then to many more European countries. Cauliflower's delicious flavour and versatility make it one of the continent's favourite brassica vegetables today. Almost everyone is familiar with white cauliflower, but there are also purple and green varieties, which are being increasingly grown in France and Italy and are now becoming more common on market stalls and supermarket shelves.
Whole roasted cauliflower à la Eyal Shani
Israeli chef Eyal Shani has created a unique cauliflower recipe that is unbeatable in its incredible simplicity. This dish, where the whole head is parboiled and then roasted, is now world famous and appears on menus at virtually every Israeli restaurant. The roasted vegetable's success is likely down to its fresh yet complex flavour. The recipe's ingredients are just cauliflower, water, salt and olive oil, accentuating the cauliflower's unique flavour perfectly. The inside is beautifully tender, succulent, sweet and full of flavour, while the roasted outside is salty and crunchy. The fruity olive oil intensifies the taste and ties it all together. Serve with some hummus, a fresh salad and warm bread, and you have yourself a real feast. Great food doesn't have to be complicated. Spicy cauliflower steaks with herb sauce is another fantastic cauliflower recipe and can be made in a pan or, of course, with the BORA Tepan stainless steel grill.
Cauliflower: a healthy and versatile vegetable
Whether cauliflower is eaten raw or cooked, its fine cell structure makes it easier to digest compared to other brassicas. Almost 90 per cent of the vegetable is water, and it contains only trace amounts of fat and barely any sugar. It is also an abundant source of essential vitamins and minerals such as iron, folic acid and vitamins C, B and B6. With an extremely low calorie content of just 22 per 100 g, cauliflower is an ideal ingredient for those on low-calorie diets. Cauliflower is used to replace carbohydrates and even meat in many dishes precisely because it is low in calories, has a great texture and can be cooked in a variety of ways. There are countless recipes for making or using cauliflower rice, cauliflower pizza bases, cauliflower mash, cauliflower wings and even cauliflower steaks. This versatile vegetable is sure to keep your cooking interesting, and with a pinch of creativity and some gastronomic gusto, you'll be able to whip up even more cauliflower-based delights.