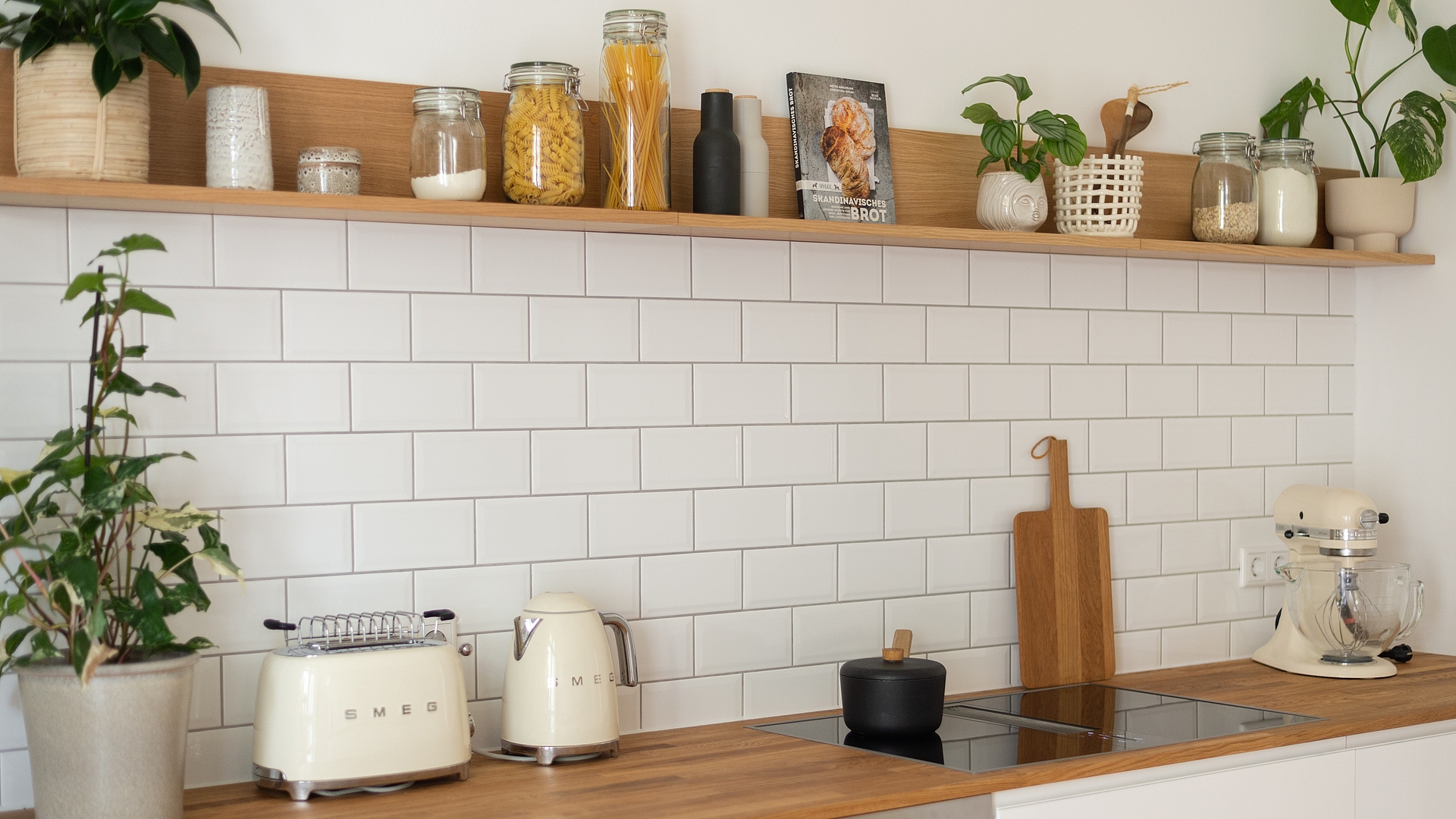 Décor ideas for the kitchen
The boundaries between kitchens and living rooms are becoming increasingly blurred. So it's all the more important to choose the right décor items that entice us to linger in what was once a purely functional room, and which match the rest of the furnishings. Read on to find out how to achieve this.
Photocredits:
Jennifer Paro
Luxury meets cosiness
The modern kitchen has been a showpiece for quite some time now – not least because it is also visible to guests as part of a living/dining/cooking space. Nowadays, amateur chefs pay attention to every detail and dig ever deeper into their pockets to make their cooking area cosy and top-quality in equal measure. This not only involves fancy kitchen appliances and professional equipment, but also individual décor items that tell a tale.
Creating a stylish kitchen begins when buying the kitchen itself. You should devote special attention to your kitchen fronts and appliances, for example, as these allow you to make a statement in your kitchen. A flush-mounted cooktop or a minimalistic oven that is integrated into the kitchen wall blend seamlessly into your kitchen design without the need to forgo functionality. But it is also easy to add attractive touches to an existing kitchen.
Bring nature into your kitchen with plants
Nowadays, plants are explicitly sought in kitchens. Fresh herbs such as peppermint, oregano, chilli pepper, dill, etc. are not only attractive to look at, they also enhance your dishes. You can also jazz up your kitchen space with some exotic house plants. Whether you want to transform your kitchen into an urban jungle or create a natural vibe with a few pot plants is totally up to you.
At any rate, plants add a touch of naturalness and charm. If you use them cleverly, they can transform your kitchen into an appealing place of well-being. By putting a couple of plants on your shelves or in a previously unused corner, you can improve the indoor climate by increasing or reducing the humidity level.
If you prefer, you can arrange fruit and vegetables in your kitchen, or even grow your own. In a light, warm place ginger thrives just as well as a house plant, for example. Or perhaps you have a leftover onion that's starting to sprout? Simply plant it in a pot with a drainage hole so that the soil doesn't become waterlogged and watch it grow. The onion can remain indoors – it doesn't have to go out on the balcony or in the garden.
Hands-on decorations – handy kitchen accessories
Make an attractive feature out of utensils that you need in your kitchen and showcase them. You can create a unique ambiance with these handy kitchen accessories:
decorative trays or beautiful porcelain (from your holiday, for example),
rustic (hanging) baskets filled with fresh fruit and vegetables,
a blackboard that you can leave messages on,
shelves with jars filled with tasty home-grown treats,
colourful textiles such as tea towels or cushions which match the décor of your living room.
Don't shy away from adding a personal touch and turning your kitchen into a cosy living area with aesthetically appealing flair.