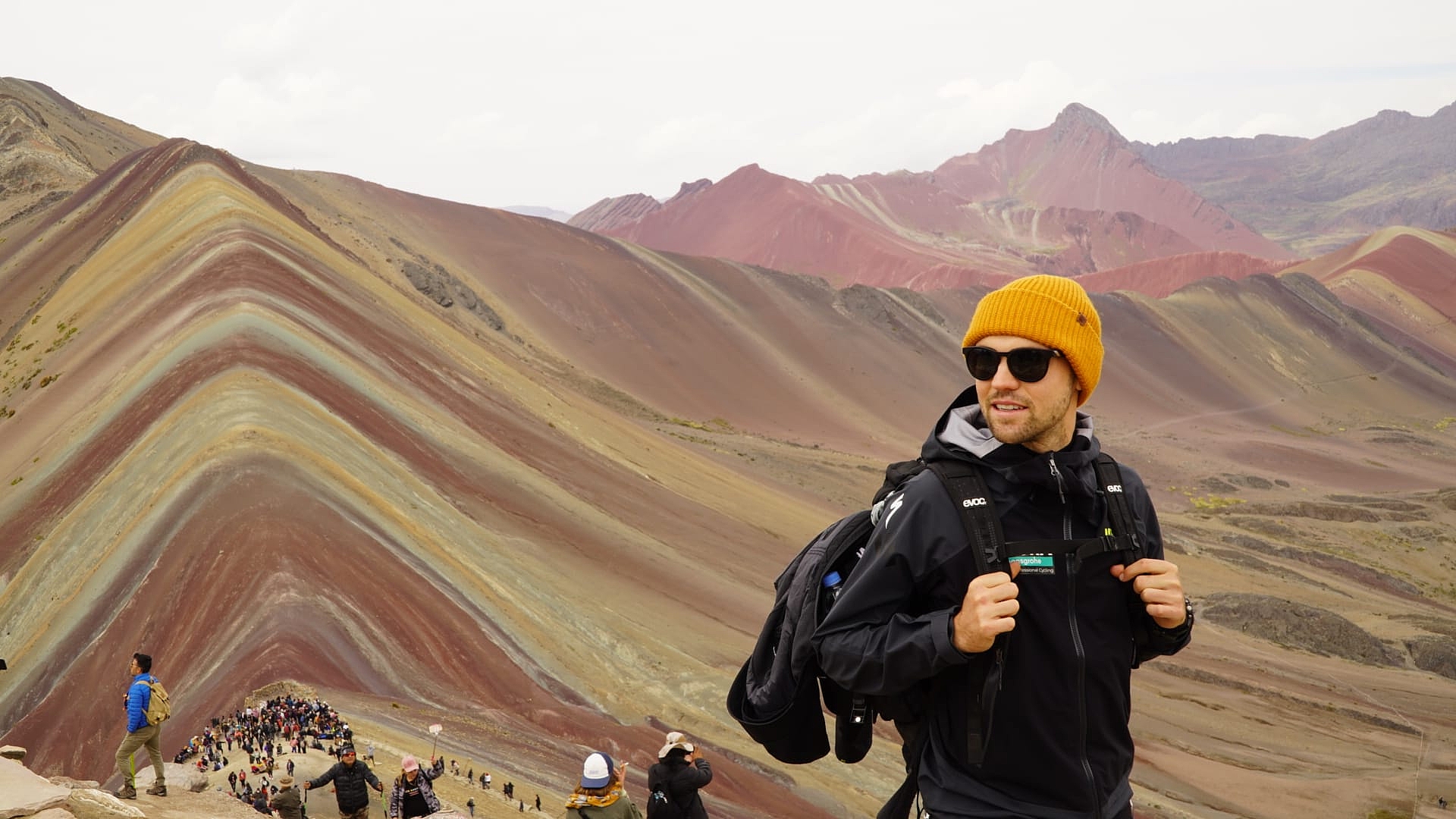 Off-season – What do pro cyclists do while on holiday?
December 2021
Training schedules, race calendars, a new place nearly every day, barely any time spent at home – a pro cyclist's day-to-day life is not a smooth ride. So what do they do when the long season has ended and all the stress has melted away? How do the BORA – hansgrohe guys spend their free time? And what do they still need to be mindful of while on holiday?
Once the last race is done and dusted, the off-season starts. When that is precisely depends on the rider's specific race calendar, but it is usually in the first half of October. However, the start of the off-season is also the start of preparations for the next season, even if the guys aren't training on their bikes. The BORA – hansgrohe team gathered at a training camp in Ötztal, Austria, to kick off the 2022 season, spending a few fun social days with all the riders and the behind-the-scenes staff. Outside of meetings and media events, the main goal was to have fun, such as skiing on the glacier. Most of the riders began their well-earned breaks straight after this, travelling to destinations across the world.
Photocredit:
BORA – hansgrohe
Travel itinerary replaces training schedule
While Ide Schelling was chilling on a beach in Mexico, Max Schachmann was discovering Peru's breath-taking historic sites and mountains. Giovanni Aleotti was also on the other side of the Atlantic, mixing business and pleasure. He didn't just go sightseeing in San Francisco, he also completed some gruelling wind tunnel tests for team partner Specialized. Emu Buchmann and Patrick Konrad put their feet up in sunnier climes with trips to the Maldives and Abu Dhabi respectively. Jordi Meeus spent his break on Ibiza, diving, cliff jumping and playing golf with friends and colleagues from the peloton, before attending an 'El Clasico' football match in Barcelona. Cesare Benedetti in Poland and Ben Zwiehoff in Germany also had the pleasure of watching lively games from the stands. After that, a city trip to Copenhagen was next on Ben's itinerary.
Why roam far away from home...
...when good stuff is on your doorstep? Whether it's Patrick doing some gardening, Cesare visiting the zoo, Nils Politt cooking with his BORA or Lukas Pöstlberger wandering his local mountains, there's no shortage of relaxing activities to do at home. Plus, their family and close friends are always there, and they only rarely see them during the season. This allows them to really unwind and switch off mentally and physically, without getting itchy feet. But pro cyclists need to stay on top of their game, even when they're on holiday, and to do so, they like to ditch the bike and take up other sports. Popular activities include tennis and climbing, and for the riders who live in the mountains, hiking and trail running are also favourites together with skiing and ski touring. Many pro cyclists have discovered ski touring in recent years; it complements cycling training perfectly. Riders who can't do without their bikes go for leisurely rides around with friends, where there's no pressure to perform, or they take their mountain bikes out to have some fun away from their usual training routes.
As soon as one season is over, the next begins
The off-season period is important for both mind and body. Dan Lorang, Head of Performance at BORA – hansgrohe, likes to talk about a 'mental battery' that every rider needs to recharge fully so that they can give the best possible performance in the next season. Each rider needs to use their experience and intuition to determine when their mental battery is fully charged; it is not something that the coaches can measure. A pro cyclist doesn't have to think hard about what they're eating on holiday, which also helps relax their mind. It's not uncommon for them to put on two to four kilos during this period, and that's part of it. But it's not just their mind that they need to rest, they also have to recharge their bodies. Dan explains: 'Physical fitness wanes during the off-season period. The heart's stroke volume decreases, muscles lose strength, and there is a significant drop in mitochondrial function'. However, the time off is essential for recovery as this is the only way cells and the nervous system can fully regenerate. Light exercise of four to six hours a week also supports this recovery process. All good holidays must come to an end, though. The riders need to complete around 12 weeks of regulated training before the first race of the new season. During this period, the coaches perform a comprehensive check of the riders' current condition, but not at the start – they check it after the first few weeks of casual training. They then use this as a basis to plan the following weeks up to the start of the season, enabling the BORA – hansgrohe guys to be back in top shape for the next year's races so they can give it their all. And it's all thanks to the off-season recharge!