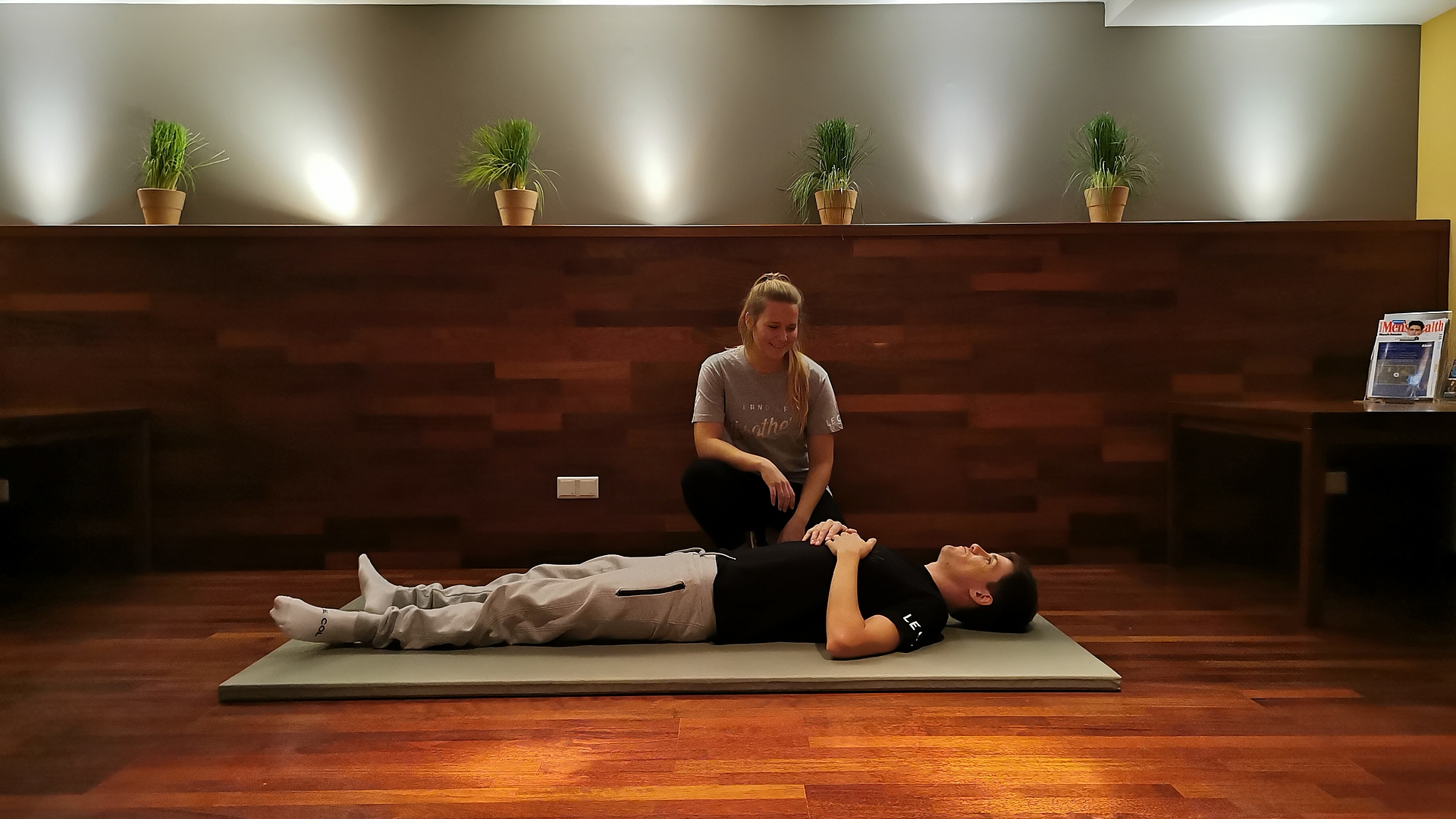 Athletic training in endurance sports – the basics
January 2022
We're all familiar with images of successful athletes showing how they lift weights in fitness studios and appear to have super-human powers... But what if the sport involves endurance and isn't all about maximum power? In our two-part series called 'Athletic training in endurance sports' we take a closer look at what 'strength training' means for a professional cyclist and meet up with the BORA – hansgrohe experts to analyse the matter.
Photocredit:
BORA – hansgrohe
MarkusBauer/LukgoodStudio
Tremendous progress has been made on strength training in endurance sport in recent years thanks to intensive research. Even junior athletes know the importance of good athleticism for their daily training routine. That wasn't always the case, but old-school strength training in endurance sport is gradually dying out. BORA – hansgrohe has its finger on the pulse in this respect as it has a competent physiotherapy, athletics and medical care partner by its side: the Corox athletics and therapy centre. Corox offers professional cyclists expert strength training support and helps them gradually get back to peak performance in the event of an injury. Corox's founder and owner, Hans Friedl, underwent various training courses to become a cycling specialist and is the perfect contact partner for both professional and amateur cyclists. He has been working in this field for 30 years and has gained first-hand experience of six Olympic Games.
Strength doesn't equal strength
The very term 'strength training' is misleading when it comes to endurance sport. 'Hansi', as everyone calls him, clears up a misconception here. Because for professional cyclists it's not a question of simply building up muscle – something which stands for training progress for many amateur athletes – or lifting weights at maximum load within a short time. It's more about comprehensive athletic training, which gives athletes a healthy basis for successful training and helps them to achieve their individual goals. After all, on a bike, athleticism isn't measured in maximum watts but in durability, and you need more than just well-trained legs for that. Although you can gain muscle quickly, whether this improves your performance on the bike depends on quite different factors.
Exercises for everyone
Amateur athletes often overlook conventional athletic sessions as they see them as unattractive and not particularly effective, but out of season is the ideal time to start them. As the saying goes, "summer athletes are made in winter". Having said that, these basic sessions should also be squeezed in during the season. As Hansi explains, with a wink, "this calls for discipline and consistency". At the same time, the exercises need to be easy and fun so that athletes keep them up. You don't need a fitness studio, as anyone can be active and strengthen their core at home without any weights. To help you improve your athleticism, in the 'introduction to athletic training' video below you'll find a few easy exercises. This offers a solid basis for training on a bike. Regardless whether you're a cyclist, a fitness fan or a sports beginner, these exercises help everyone to achieve a healthier athletic lifestyle and can be completed easily and flexibly.
Quality over quantity
Bear in mind that quality is always the basis for any training, as it's much more important than quantity. In fact, amateur athletes and beginners can do a great deal of harm by training badly or excessively (over-training), especially if they have pre-existing conditions or other complaints. So, before you step up your training game, it makes sense to have a check-up at the doctor's. In addition, getting enough sleep and rest, eating a balanced diet and staying hydrated are all extremely important. After all, it's not always about going faster, higher or further, but you also need to regenerate mentally as well as physically so that you're still having fun and you're still motivated when you move on to the next unit, and you don't feel under duress. If you listen to your body and mind, over time you will develop a good feel for 'when' and 'how much' to train.
So, train hard and in a few weeks we'll bring you part two for advanced athletes! In the next part, we will go into more depth and the exercises will be a bit more demanding.