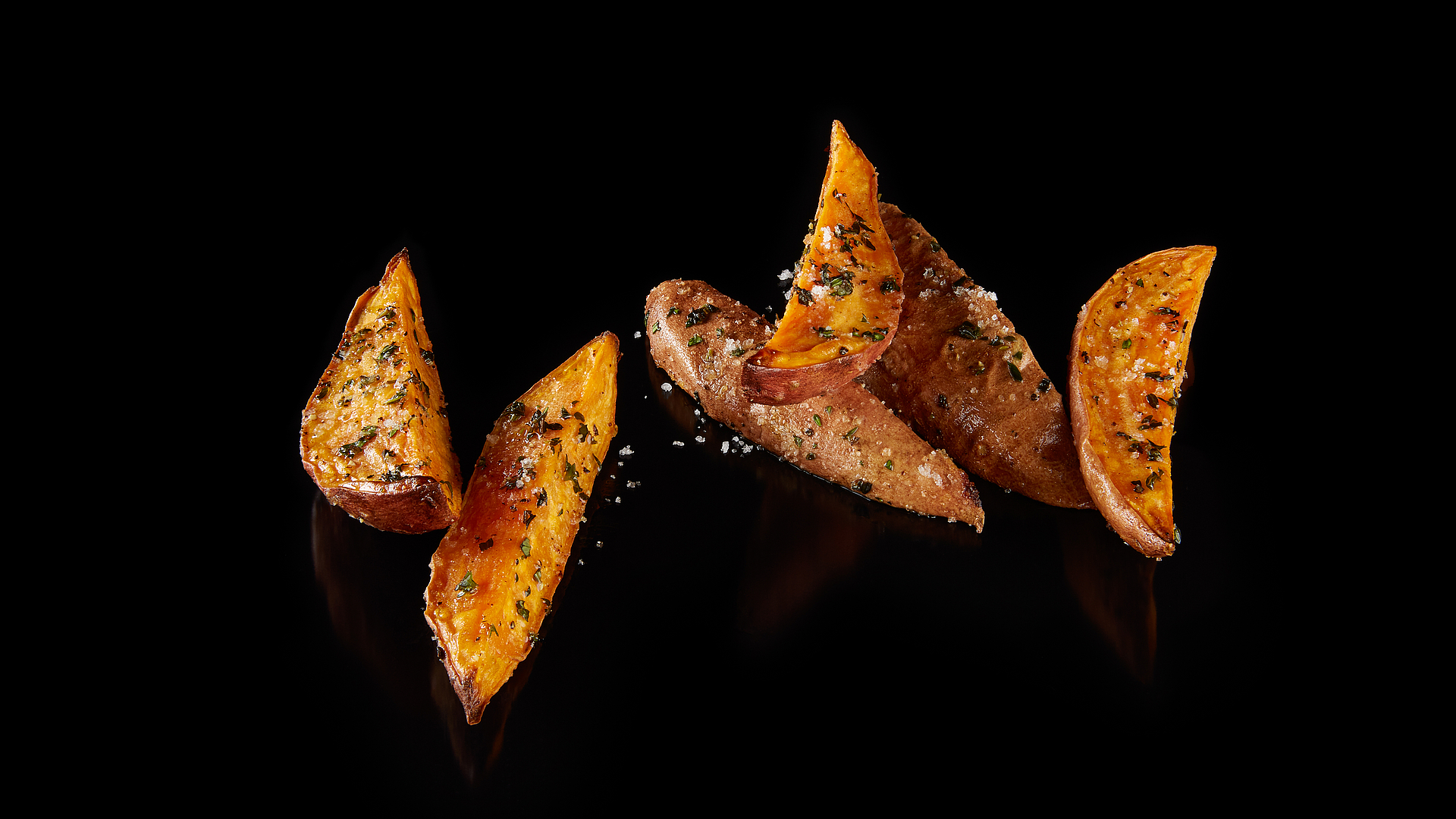 Sweet potato wedges
Automatic programme "Sweet potato wedges"
Preparation
Prepare sweet potatoes
Wash and peel the sweet potatoes, cut them into four wedges and soak them for an hour. Strain them, put them on a tea towel and dry them thoroughly. Coat the sweet potato wedges in starch, mix together the oil and agave syrup and marinate the wedges in the mixture.
Cook the wedges
Arrange the sweet potato wedges next to each other on the universal tray and cook them in the X BO (175°C/-20% humidity, automatic programme "Sweet potato wedges") for 20 minutes. Then turn over the wedges and continue cooking for another 10 minutes.
Finishing touches
Mix together the spices. Once the cooking time is up, remove the wedges from the oven and sprinkle them with the spice mixture.
Pro tip
For perfectly crispy wedges, marinate in rice starch and do not add salt until cooked. To ensure that the wedges are still crispy when you eat them, serve immediately.
Preparation: 10 min.
Baking/cooking time: 30 min.
Resting time: 1 hr
Serves 4
500 g sweet potatoes
40 ml sunflower oil
30 g rice starch
10 ml agave syrup
20 g salt
1 pinch of cayenne pepper
½ tsp paprika
½ tsp paprika, smoked
1 pinch of cumin
1 pinch of garlic granules