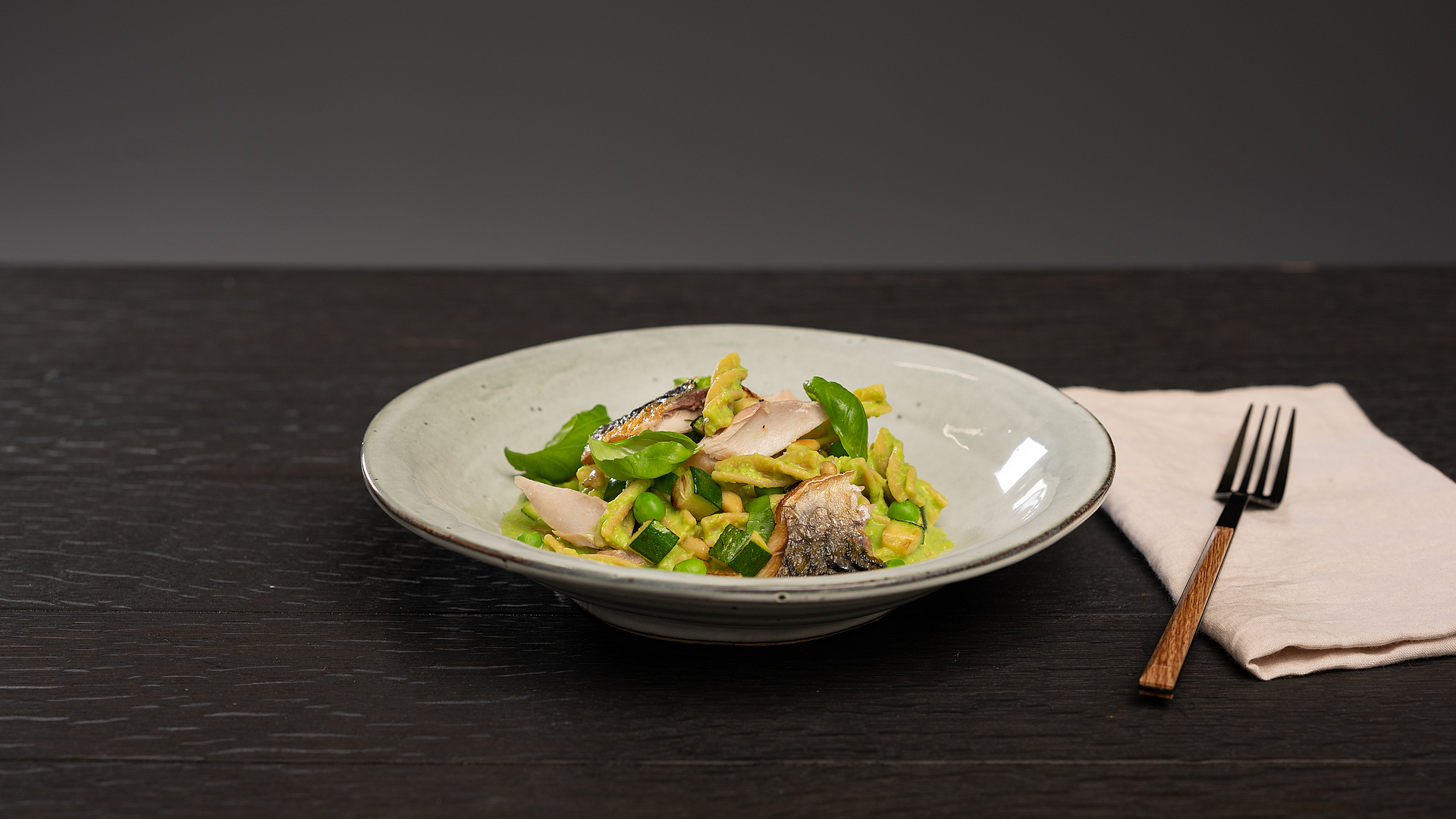 Pea pasta with mackerel and courgette
Preparation
Peel and finely chop the onion. Heat some olive oil in a pan, brown the onion then deglaze with white wine.
Shell the peas, blanch them in boiling salted water for 2 minutes, then leave them to cool in ice water. Set aside a few peas for the garnish.
Add the peas to the onion, pour in 500 ml of vegetable stock and leave to boil for 6 minutes.
Blend the pea mixture into a fine cream then season with salt and pepper.
Rinse the mackerel fillets and dab them dry. Fry them with some olive oil and chopped rosemary, then break them into large pieces with a fork.
Wash the courgettes, halve them lengthwise and remove the core, then finely dice the flesh. Fry the diced courgette in a pan with the pine nuts, season with salt and pepper. Leave to cool and sprinkle with basil.
Bring the pea cream to the boil, add the pasta and cook it in the cream. Add some vegetable stock until the pasta is cooked.
Drizzle some olive oil over the pasta, then arrange it on deep plates with the diced courgettes and mackerel pieces. Serve garnished with fresh peas and basil leaves.
Serves two
½ onion
Olive oil
White wine
150 g peas
750 ml vegetable stock
2 mackerel fillets
Fresh rosemary
small courgettes
40 g pine nuts
200 g pea pasta
Fresh basil
Ground salt & pepper