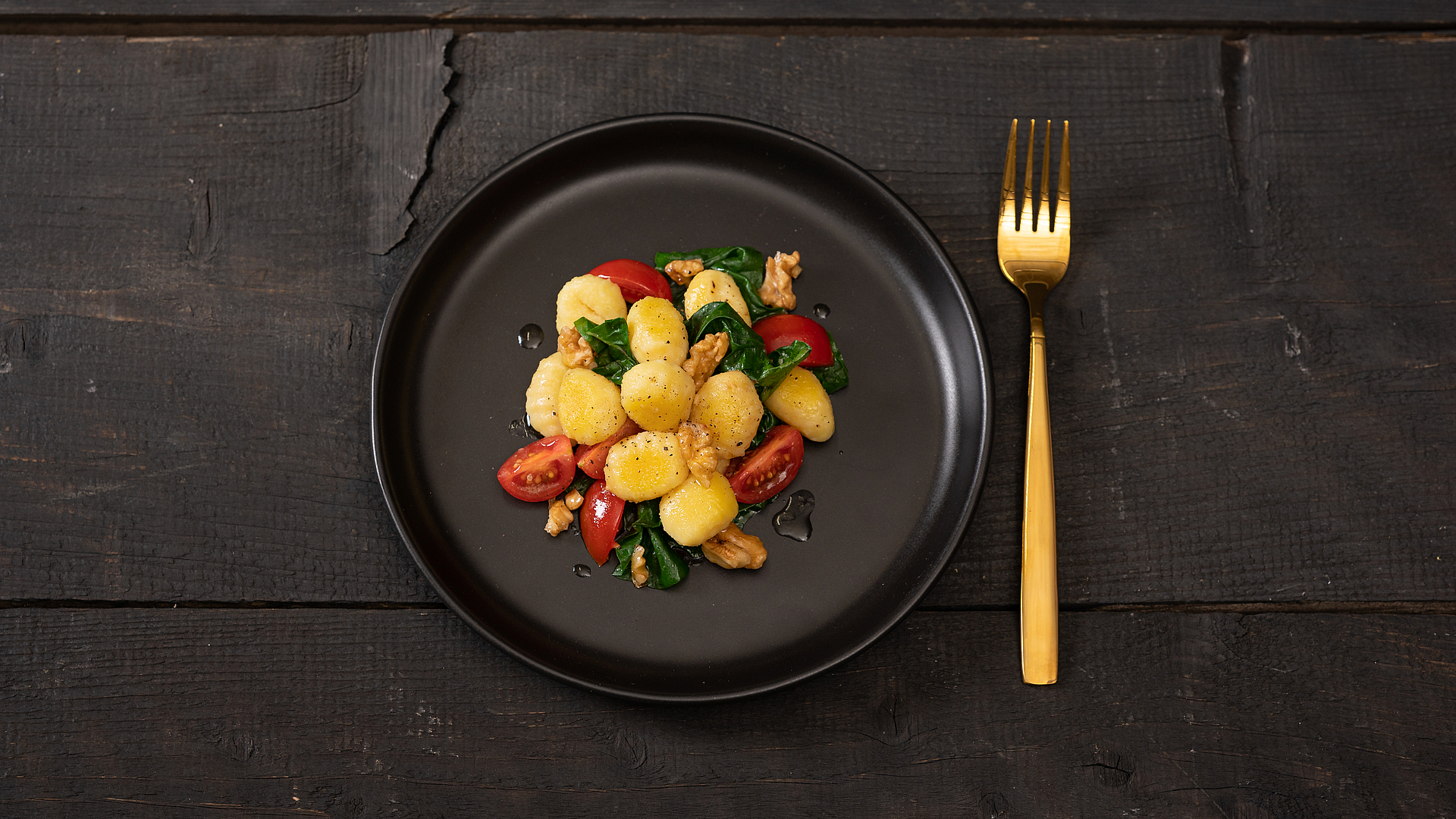 Gnocchi with chard, walnuts and tomatoes
Preparation
Brown the butter in the grill pan or a non-stick frying pan. Coarsely chop the walnuts, wash the chard, shake it dry and roughly chop the leaves.
Wash and quarter the tomatoes. Add the gnocchi, walnuts, tomatoes and chard to the butter, season with salt, pepper and freshly grated nutmeg.
Deglaze with water or vegetable stock and leave to reduce slightly.
Serve the gnocchi on two plates, drizzled with some olive oil and balsamic cream as desired, and garnish with chopped chard leaves.
Serves two
40 g butter
40 g walnuts
3 chard leaves (or spinach)
8 cocktail tomatoes
250 g fresh gnocchi
Nutmeg
400 ml water or vegetable stock
Olive oil and balsamic cream (as desired)
Ground salt & pepper