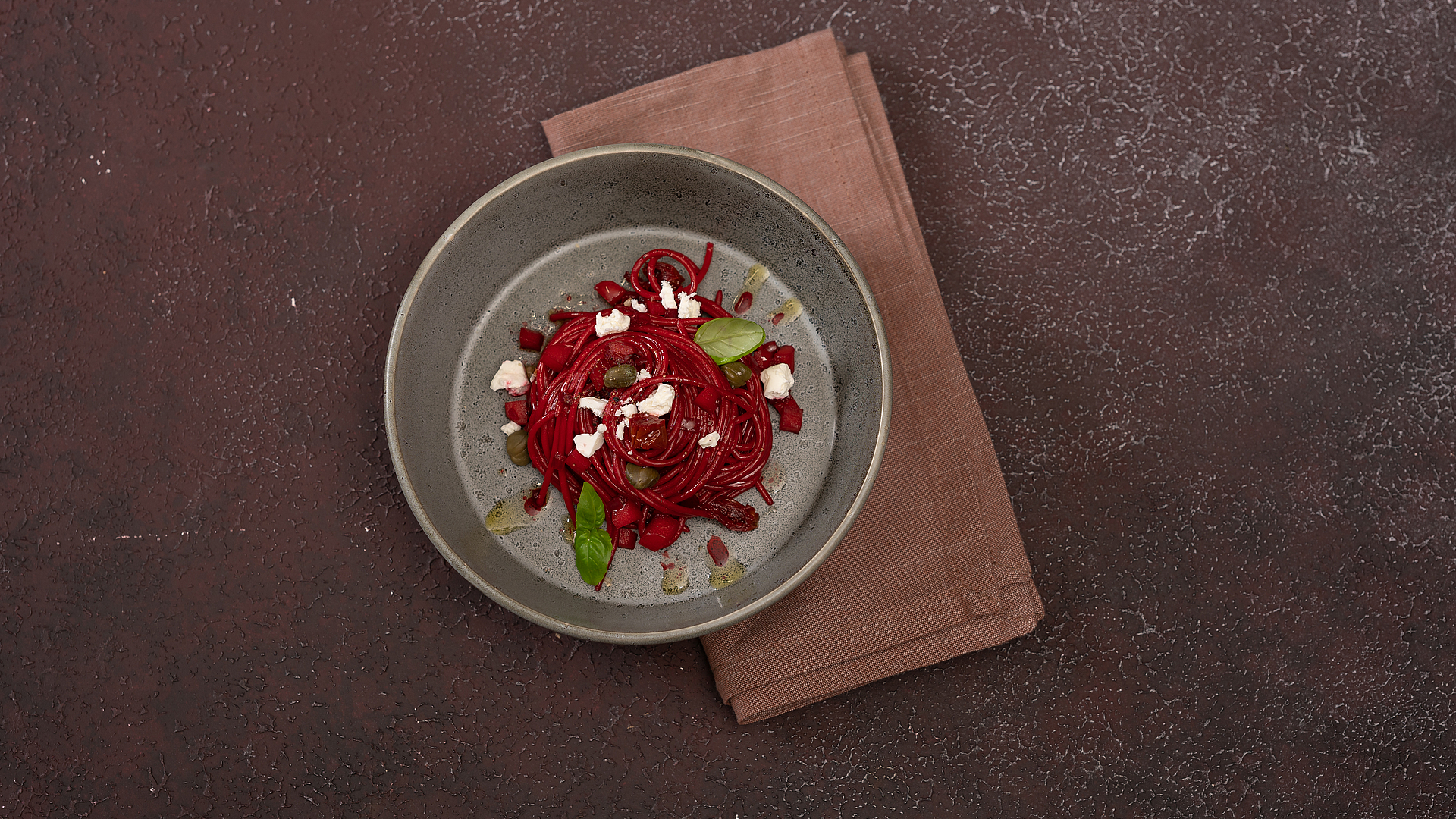 Beetroot spaghetti with feta cheese
Automatic programme "Beetroot spaghetti with feta cheese"
Preparation
Peel the onion and carrot and finely dice them, together with the dried tomatoes.
Put all of the ingredients (excluding the feta and basil) in a large pan and add a tablespoon of the dried tomato oil. Season with salt and pepper. Bring to the boil and cook on a medium heat for 12-15 minutes.
Mix the spaghetti well then season with salt and pepper. Arrange on two plates, garnish with crumbled feta and basil leaves.
Note
This recipe can also be prepared in the BORA X BO. To do so, simply select the automatic programme "Beetroot spaghetti with feta cheese".
Serves two
1 red onion
1 carrot
4 dried tomatoes in oil
250 g spelt spaghetti
1 tbsp capers
500 ml beetroot juice
300 ml vegetable stock
1 tbsp balsamic vinegar
3 tbsp olive oil
150 g feta and some basil leaves to garnish
Ground salt & pepper