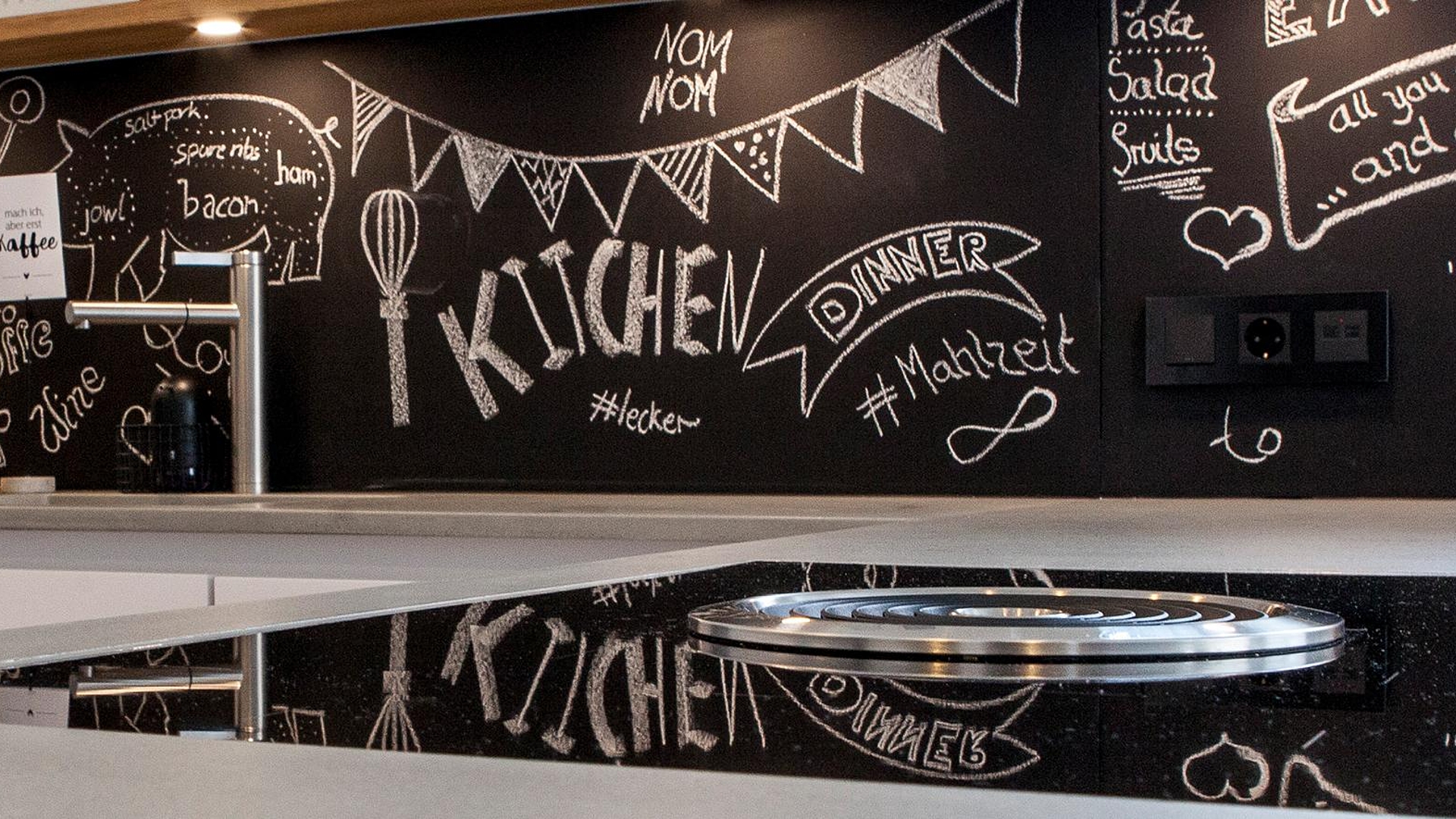 White, Black & Concrete
Simple Elegance Throughout the Home
White, Black & Concrete: Simple Elegance Throughout the Home
A light, friendly and unfussy interior throughout: that was what a young couple wanted in their dream house. Thanks to the BORA extractor system BORA Basic with induction cooktop, they were even able to realise their vision in the kitchen. Installed flush with the concrete worktop, BORA Basic fits in perfectly with the whole design ethos. It enables a clear view into and out of the kitchen and is impressive in terms of functionality and the ease with which it can be kept clean.

Behind the white handle-free doors and drawers there is ample storage for cooking utensils, crockery and groceries. This means that everything can be kept tidy and that the worktop can be used entirely for preparing meals. It leaves space to be creative when it comes to both cooking on the induction cooktop and being able to write on the black splashback, which the couple and their guests can use whenever inspiration takes them.

The open-plan living-dining room creates a spacious ambience and makes communication easy. The quiet cooktop extractor from BORA always keeps the air fresh, as it draws cooking smells and steam directly downwards away from the pots and pans. It also creates a clear view, as there is no extractor hood blocking the line of sight. In addition, all the individual elements can be cleaned in the dishwasher after cooking. Thus, design and functionality are beautifully combined in this kitchen.