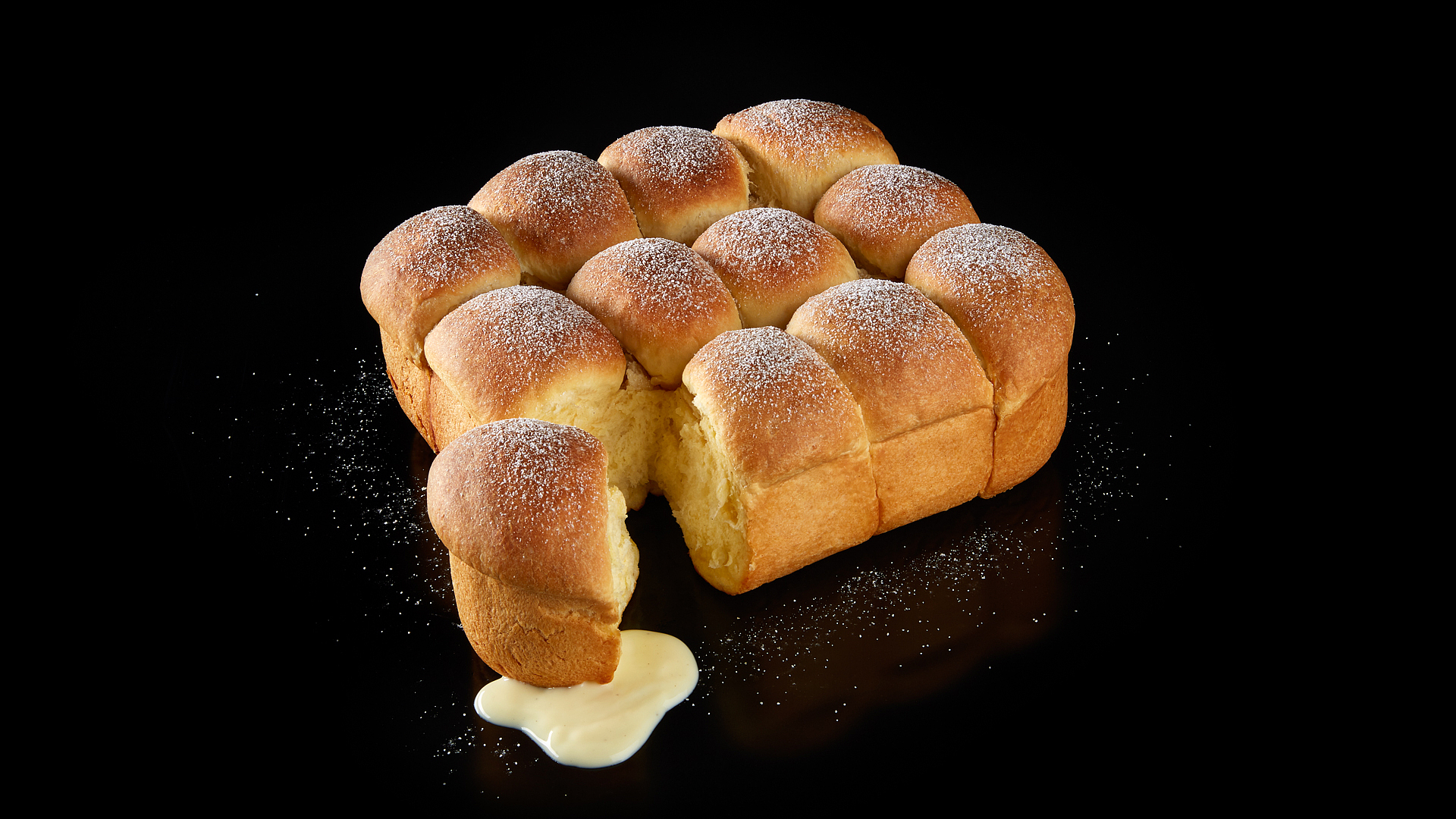 Rohrnudeln sweet buns
Automatic programme "Rohrnudeln sweet buns"
Preparation
Prepare the dough
Put the sugar and almond drink in a small pan and heat until the sugar has dissolved. Stir in the yeast and leave to activate for around 10 minutes. Put the flour and the remaining ingredients in a food processor then knead together to form a smooth dough. Leave the dough to prove in the X BO (35°C/40% humidity, special programme "Prove dough") for around 30 minutes.
Prove the dough
In the meantime, grease the oven dish with some butter and sprinkle the sugar on top. Divide the dough into eight equal-sized pieces, roll them into balls, put them in the middle of the oven dish and leave them to prove in the X BO for another 30 minutes on the same setting.
Bake the buns
Melt the remaining butter in a small pan. Remove the buns from the X BO, brush them with the butter and heat the X BO to 150°C/60% humidity (automatic programme "Rohrnudeln sweet buns"). Bake the buns in the hot X BO for 20 minutes.
Finishing touches
Serve the buns warm on dessert plates. Dust them with icing sugar, as desired, and serve with custard or compote.
Pro tip
These sweet buns will be shinier, tastier and stay soft for longer if you brush them with melted butter before and after baking.
Preparation: 25 min.
Baking/cooking time: 20 min.
Resting time: 1 hr
Serves 4
For the dough
25 g raw cane sugar
100 ml almond drink
10 g yeast
220 g spelt flour (type 630)
25 g butter
A pinch of salt
1 egg yolk (size M)
Additional items
Oven dish (approx. 32 × 25 cm)
30 g butter
10 g raw cane sugar