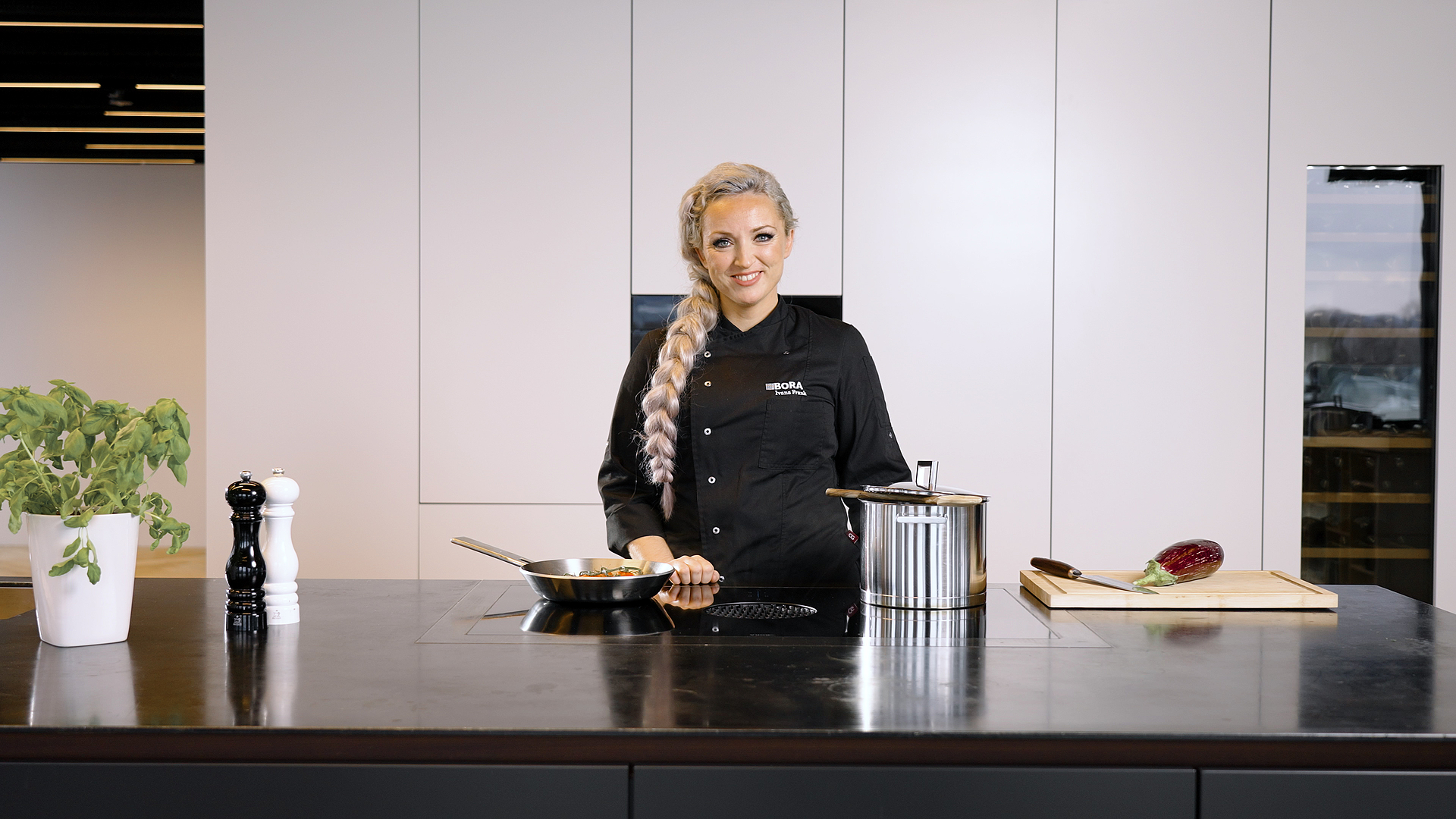 How do I clean the cooktop extractor?
With our cooktop extractors, instead of letting cooking vapours and odours rise in the first place, we draw them away where they are created, directly extracting them at the cooktop, from the pot, roaster or pan. Grease can naturally be suctioned in at the same time. But there is no need for concern as our cooktop extractors are extremely easy to clean. All removable parts such as the grease filter, grease tray, air inlet nozzle and cover flap can be removed easily by hand and cleaned in the dishwasher. A clean cooktop extractor should also be coupled with a clean (glass ceramic) cooktop: use a glass ceramic scraper to remove all coarse dirt and food residues then apply a few drops of a specialist ceramic hob cleaning product (usually available in shops) to the cold cooktop and scrub with a soft, clean cloth. Wait a few minutes for the product to take effect then remove it using the ceramic cooktop scraper. Wipe down the cooktop with a damp or wet cloth so that any residues from the cleaning product are completely removed. Finally, dry the cooktop with a clean cloth. If you want to see exactly how to optimally clean your Tepan stainless steel grill, click here.
In our video, our BORA chef Iva demonstrates how simple it is to clean our cooktop extractor systems.