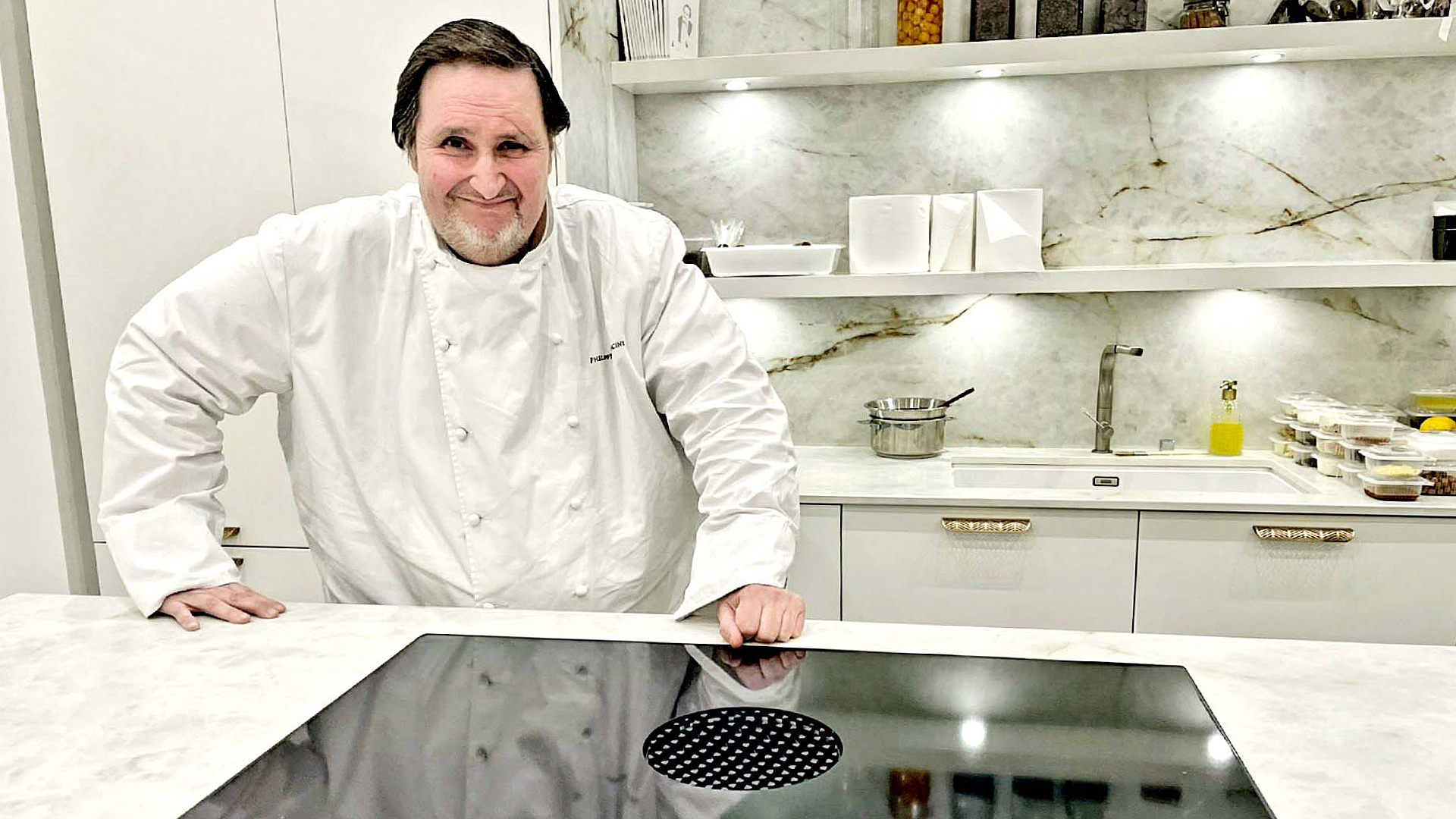 Philippe Conticini - Pure perfection from patisserie to viennoiserie
Philippe Conticini, a famous chef who is considered by his peers as being one of the figureheads of contemporary patisserie, offers his creations via the 'Maison Philippe Conticini' in Paris, London and Tokyo.
From pastries to viennoiseries, not forgetting bakery wares, the chef's aim is simple: to generate emotion through top-quality artisanal products.
Photo credit:
Philippe Conticini
After receiving several awards and working in Michelin-starred restaurants including La Table d'Anvers and Petrossian, he co-founded and became head pastry chef of the Pâtisserie des Rêves. He places great emphasis on conveying emotions through his creations and on popularising the work on taste.
He has also written numerous books, including several classic, gluten-free and lactose-free recipe books, but also a book about his private life entitled 'Cochon de lait'.
In 2021, Philippe Conticini decided to open an artist's workshop together with Jeffrey Cagnes, at 27 Place Dauphine, on the île de la Cité in the heart of Paris. This true temple of French patisserie offers a timeless setting which pays tribute to the art that these two men love so much and provides an intimate backdrop for their master classes. And thus the 'Atelier Du Geste à l'Émotion' (an allusion to their joint culinary collection) was born.
The chef Philippe Conticini chose BORA because he likes working with brands that offer top-quality products. He kits himself out with the crème de la crème of appliances so that he has the best equipment for his master classes.
"I was lucky to come across BORA at a professional event, and I was soon won over by the quality of the products and the level of excellence of the teams that I subsequently met. I am guided by the search for emotions through my creations. Being accompanied by a brand that seeks 'pure perfection' helps me in my daily quest.
BORA is as crucial for kitchens as a paintbrush for a painter."