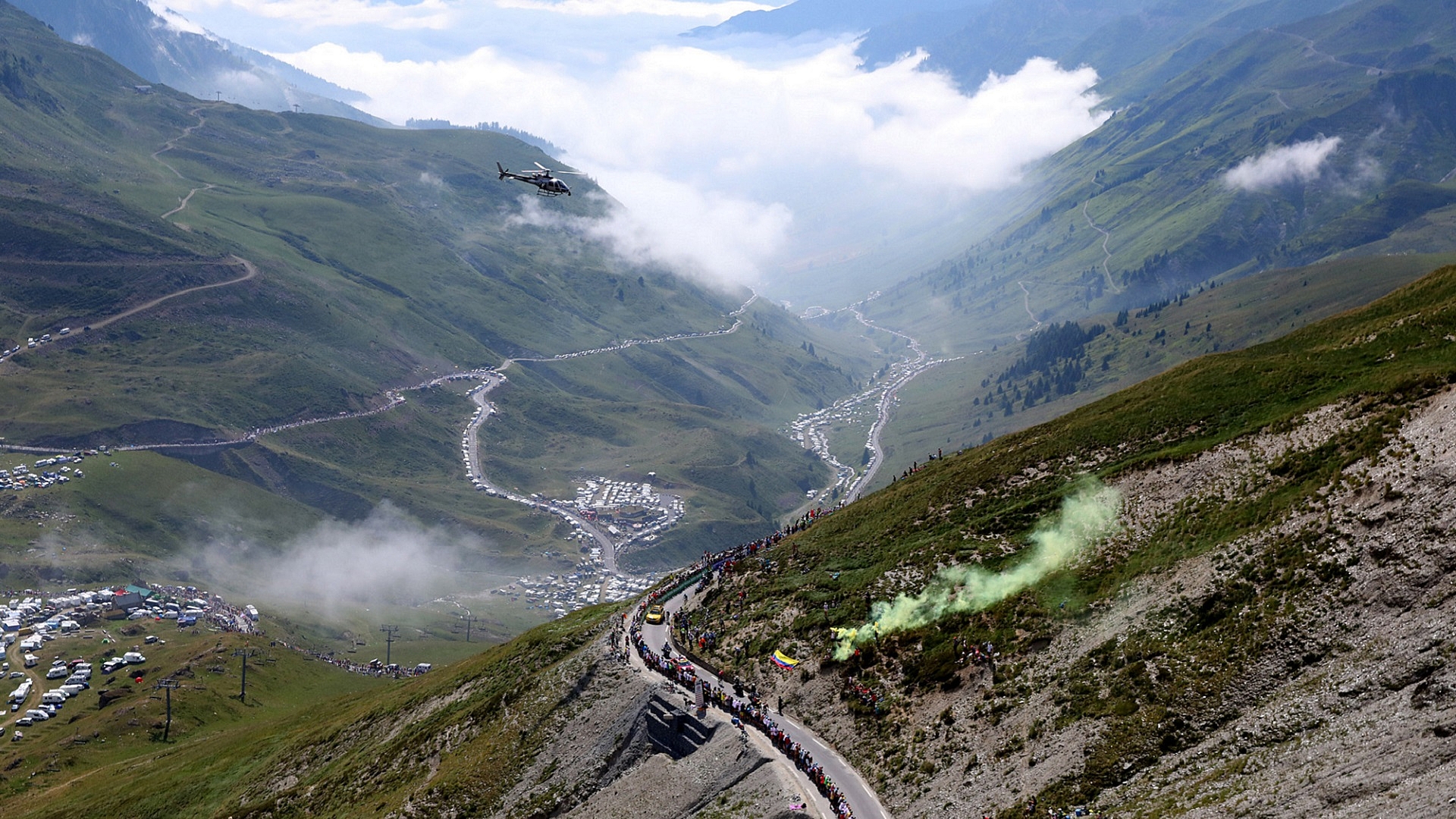 The PROS' rave routes - Emanuel Buchmann's recommendation
July 2021
Legendary Col du Tourmalet, French Pyrenees
The Col du Tourmalet is the Tour de France's most frequently cycled mountain pass. In 1910, this consisted of nothing more than a stony track. Today, a tarmacked road leads up to the top of the pass at 2,115 metres. However, the legendary mountain pass still gives cyclists a fright. On the western climb, they have to ascend 1,405 metres over 18.4 kilometres with a maximum gradient of 10.2 percent. An ordeal that also entices many ambitious amateur cyclists to the south of France to test their own performance limits.
Photo credit:
BORA – hansgrohe / Bettiniphoto
Emanuel Buchmann from the BORA – hansgrohe team associates many positive experiences with the route. "I somehow regard the Tourmalet as my mountain", he says. "Even at my first Tour in 2015, I ended up in the breakaway group on the Tourmalet stage and was third to reach the top of the mountain." He was also right up with the front riders on the famous pass during the Tour in 2019 and able to attack several times. "The mountain is long and constantly steep", the Ravensburg-born professional cyclist explains. "You've got time to find your rhythm before you really get down to business. I find the west side more difficult, but it gets really tough 3 kilometres before the summit on both sides. From then on, the wind can sometimes play a role too as you're relatively exposed and you can feel the altitude." After a crash forced 'Emu' to abandon the Giro in spring, he has still made BORA – hansgrohe's Tour de France line-up, ready to write the next chapter in his special story with the Tourmalet in the 18th stage.
Route info
Start/finish: Luz-Saint-Sauveur/Arreau
Distance: 54 km
Ascent: 1,945 m
Descent: 1,957 m