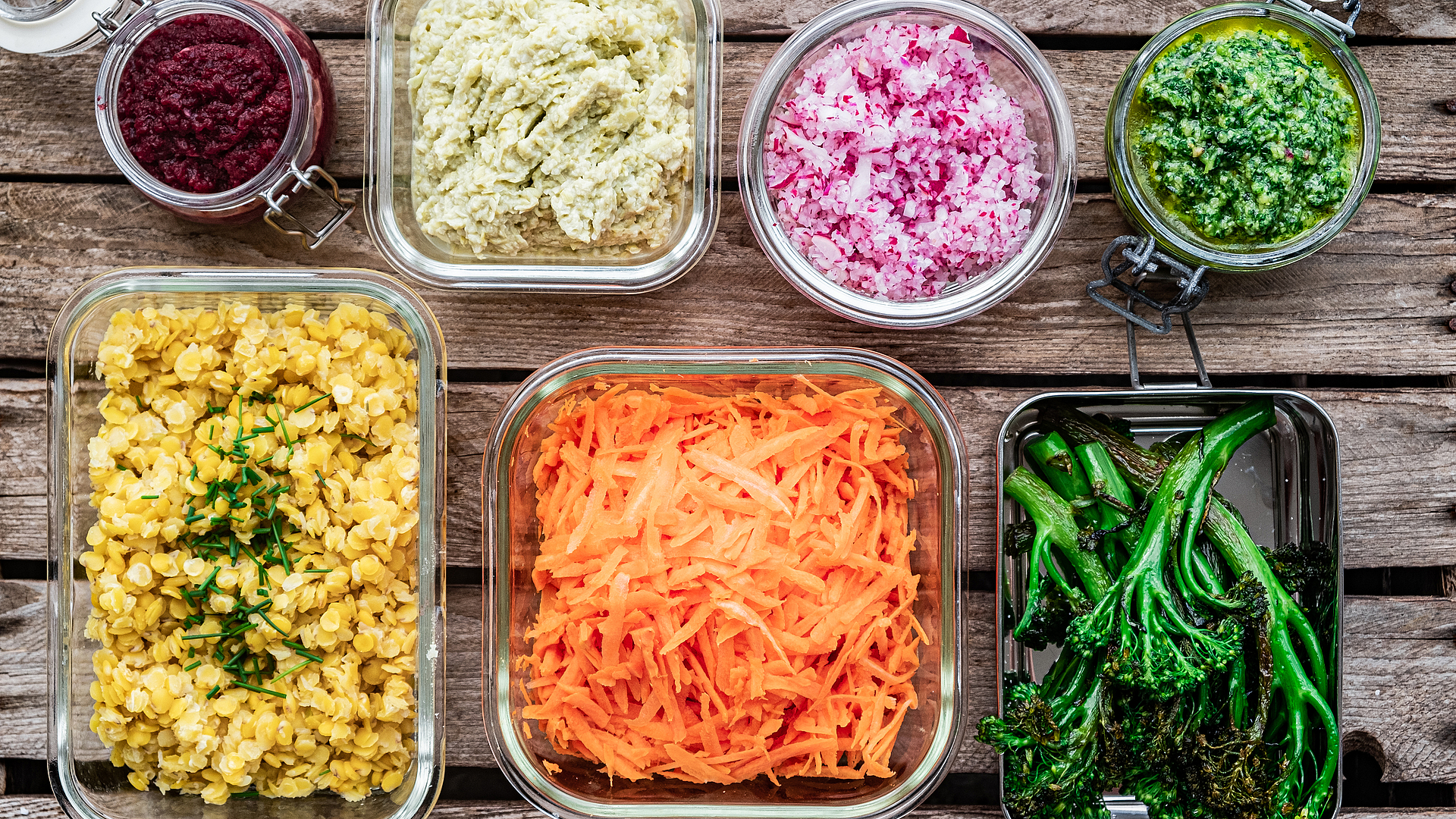 Freshly cooked meals made easy
October 2021
If only cooking fresh meals every day were always so simple. Our current lifestyles have effectively outsourced food preparation: grabbing a coffee to go and pastry en route to the office in the morning, lunching at a place just round the corner from work or, during the pandemic, ordering food for delivery to support local businesses. And then later, depending on how much energy you have left to whip something up for dinner, you make a quick salad, pasta dish or even put a frozen pizza in the oven. With jobs, families and other various responsibilities to take care of nowadays, cooking is frequently just an afterthought. There are only 24 hours in a day, after all.
However you go about it, enjoying freshly cooked food every day takes time and effort. But there are always a few tricks that can make it easier. This is definitely time well spent – don't we all want to nourish our bodies with nothing but the best so that we stay healthy and in good shape for years?
Good kitchen organisation is overlooked, but it's vital. And it's not just about owning all the kitchen gadgets and top-of-the-range knives, a simple basic setup will definitely do the job.
If you want to whip up fresh dishes quickly, it is extremely helpful to have a set of essential ingredients in your kitchen that are well organised and close to hand. It's worth finding containers that can be easily stacked and come in different sizes as you'll obviously need more of some ingredients and less of others. Good items for your pantry essentials include different types of flour (e.g. plain white flour, wholemeal flour, buckwheat flour), sugar, nuts, different lentils, couscous, polenta and breakfast ingredients such as rolled oats, flax seeds and chia seeds. With a wide selection of everything at your fingertips, you will automatically be much more motivated to mix your own quick muesli in the morning instead of buying breakfast on your way to work. It's crucial that we take the first step. And when that was easily done, we'll move straight on to the next one.
This is where the magic words 'meal prep' usually come in. It's much easier to cook something healthy and delicious for dinner when most of the ingredients are right there, and all you need to do is put them together and heat them through. This could be a salad made from pre-washed salad leaves, grated carrots and radishes, perhaps with some precooked lentils and a handful of mixed seeds thrown in. The dish can be rounded off with a pre-made dressing. Meal prep, such as stocking and organising your ingredients or chopping up vegetables, does take some time at the weekend, but then you'll have several days with excellent food right at your fingertips, and you'll no longer have to worry about what you're going to eat.
Even better, having a diverse collection of simple recipes will make being a 'meal prepper' much easier. Wholewheat bread with oven-roasted vegetables, basil and olive oil. A quick bread recipe that takes no time or effort to mix and can just be thrown in the oven. Pesto made from basil, parsley or radish leaves that works well with potatoes, pasta or salad. Or a quick curry or dal that you can make in big batches to last you for several days.
To give you a little inspiration, below are a few simple recipes that are quick to make, taste incredibly delicious and are pretty healthy to boot!
Wholemeal bread
Preheat the oven to 200°C. Mix 500 g wholemeal flour, 150 g seeds of your choice, ½ l water, 1 sachet active dry yeast, 2 tsp salt and 2 tsp fruit vinegar. Once mixed, place in a loaf tin and bake in the oven for around an hour.
Basil pesto with wholewheat pasta
To make the pesto, put the leaves from a basil plant, half a handful pine nuts, a handful grated parmesan, 1–2 garlic cloves (depending on how you like it), approx. 100 ml olive oil, salt and pepper in a food processor and blend. Add the fresh pesto to cooked wholewheat pasta and serve with some more grated parmesan, a drizzle of chilli olive oil and coarsely ground pepper. Different herbs or radish leaves also make great pesto instead of basil.
Buddha bowl
In a bowl, put together 5–6 tbsp green or red lentils, grated carrots and radishes, beetroot puree, artichoke puree, some fresh pesto, a few sautéed broccoli stems, half a handful of mixed seeds and buckwheat. Add a courgette dressing mixed from courgette, vinegar, mustard, maple syrup, yoghurt and stock. Serve the Buddha bowl with 2–3 slices of wholewheat bread (see recipe above). Top tip: prepare the vegetables and dressing in advance and store in the fridge so you can throw the meal together in no time.
Dal
This dish does require more ingredients, but it works great as a pre-cooked meal.
Ingredients:
(approx. 4 servings)
one onion, diced
2–3 cm ginger, finely diced
1–2 garlic cloves, diced
medium-sized sweet potato, diced
3 medium-sized carrots, diced
200 g red lentils
600 ml vegetable stock
200 ml coconut milk
200 g chopped tomatoes
50 g tomato puree
250 g spinach, quickly sautéed
florets from half a broccoli, lightly boiled
3–4 handfuls mushrooms, sautéed in olive oil
½ tsp coriander
½ tsp cumin
½ tsp curry powder
½ tsp turmeric
2–3 tsp mustard seeds
salt and pepper
Method:
Quickly fry the onion, garlic and ginger in a pan before adding the sweet potato, carrots, lentils and spices.
After a few minutes, deglaze the pan with the stock and then with the coconut milk. Mix in the chopped tomatoes and the tomato puree and leave to simmer on a low heat for around 15 minutes. Be careful – don't let the ingredients soften up too much, unless you prefer softer vegetables and lentils. Add some water if the dal is too thick.
Season with salt and pepper.
Prepare the toppings as described above and briefly fry the mustard seeds. Serve the dal with the toppings and garnish with fresh coriander.