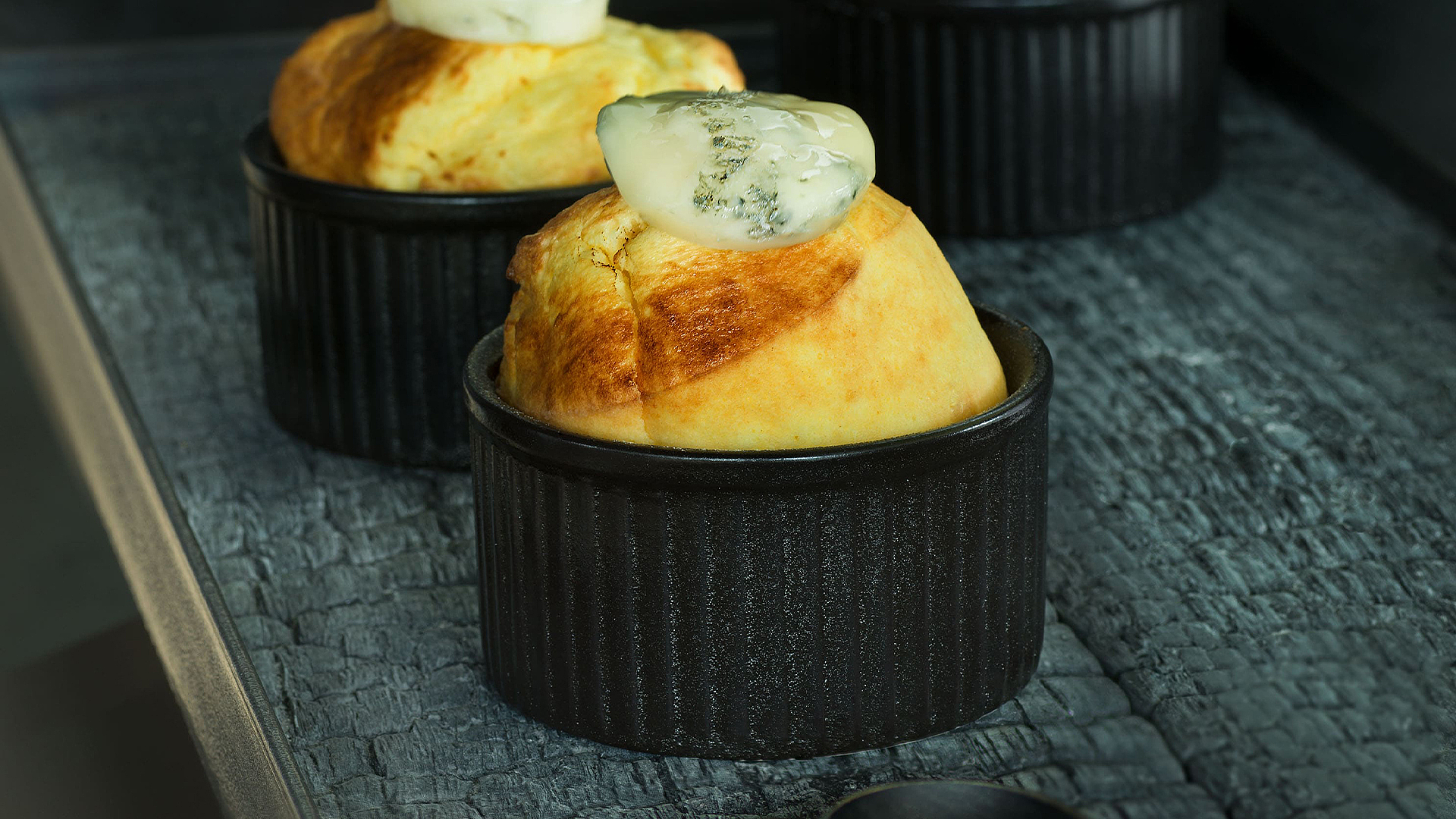 Preparation
BAKE
1. Line the ramekins with butter and flour, then refrigerate for around 30 minutes. Line a sieve with a cloth strainer, put the quark on top, press it and leave it to strain. Peel and coarsely grate the potatoes.
2. Separate two of the eggs. Beat the egg yolks with the remaining eggs, ½ tsp salt and 1 pinch of freshly grated nutmeg until frothy. Then stir in the potato flour and the quark. Add the cheese and grated potato and mix well.
3. Whisk the egg whites until stiff then fold into the mixture. Fill the ramekins with the mixture and bake in the X BO (170°C/40% humidity) for 10–12 minutes.
FINISHING TOUCHES
4. Slice the gorgonzola. Remove the ramekins from the oven, drizzle with vinegar and garnish with the gorgonzola slices.
This and other inspiring recipes can be found in the cookbook for the BORA X BO.
Preparation time: 25 min.
Waiting time: 30 min.
Baking time: 12 min.
Serves 4
For the bake
250 g quark
2 medium baking potatoes
5 eggs (size M)
Natural or sea salt
Nutmeg
1 tbsp potato powder
150 g soft goat's cheese
To finish
60 g gorgonzola
Aged balsamic vinegar
Additional items
4 small ramekins (approx. 8 cm Ø, 5 cm tall)
Butter for greasing
Flour for lining
Automatic programme 'potato and cheese bake' (Step 3)