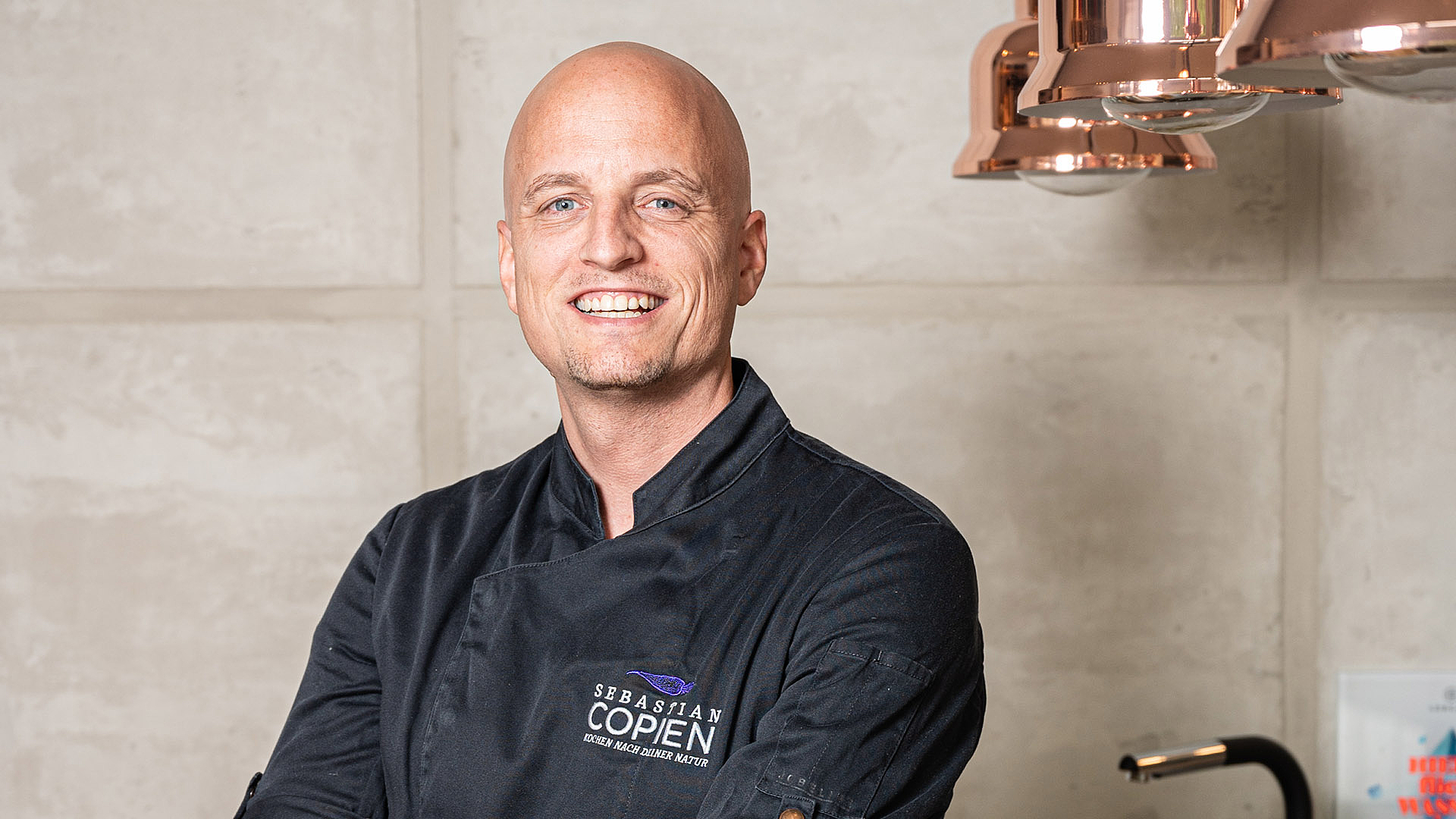 Sebastian Copien – vegan meals with a punch
"If vegetables don't taste good, it's usually not down to the vegetables", or so vegan professional chef and bestselling author Sebastian Copien believes. His focus is always on maximum taste and he celebrates creative vegetable-based dishes that will leave not only vegans sated and happy.
Being vegan can be really easy! Sebastian offers the best proof of this: his vegan recipes made from natural ingredients bring a smile to the face and can be easily integrated into everyday life. The unlimited abundance of colours, consistencies and taste nuances provided by seasonal fruit and vegetables gives him all sorts of ideas for new combinations and taste experiences.
Sebastian finds the best source of inspiration for his recipes almost directly on his doorstep: in a small garden in Munich, he grows over 50 different kinds of herbs and vegetables for his cooking courses in 16 containerised raised beds and 2 raised ground beds. He is happy to share both his knowledge of cultivation, harvesting and storage and his wealth of experience in vegan cooking.
In addition to using seasonal and regional natural and organic products, Sebastian's cooking philosophy is based on a joyful and careful preparation of the ingredients and the greatest appreciation of food, producers and the people for and with whom he cooks.
His aim: a world full of great-tasting, healthy food that is good for all living beings and the environment.
Der Gemüse-Fürsprecher
The vegetable advocate
Sebastian Copien is passionate about sharing his joy of responsible cooking and eating, whether as the author of multiple books, within the scope of cookery courses in his cooking location near Munich, as the founder of Europe's largest online cookery school VEGAN MASTERCLASS for plant-based cuisine or as co-founder of the Plant Based Institute. In 2008, he cooked for the German national team at the World Surfing Championships in Portugal.