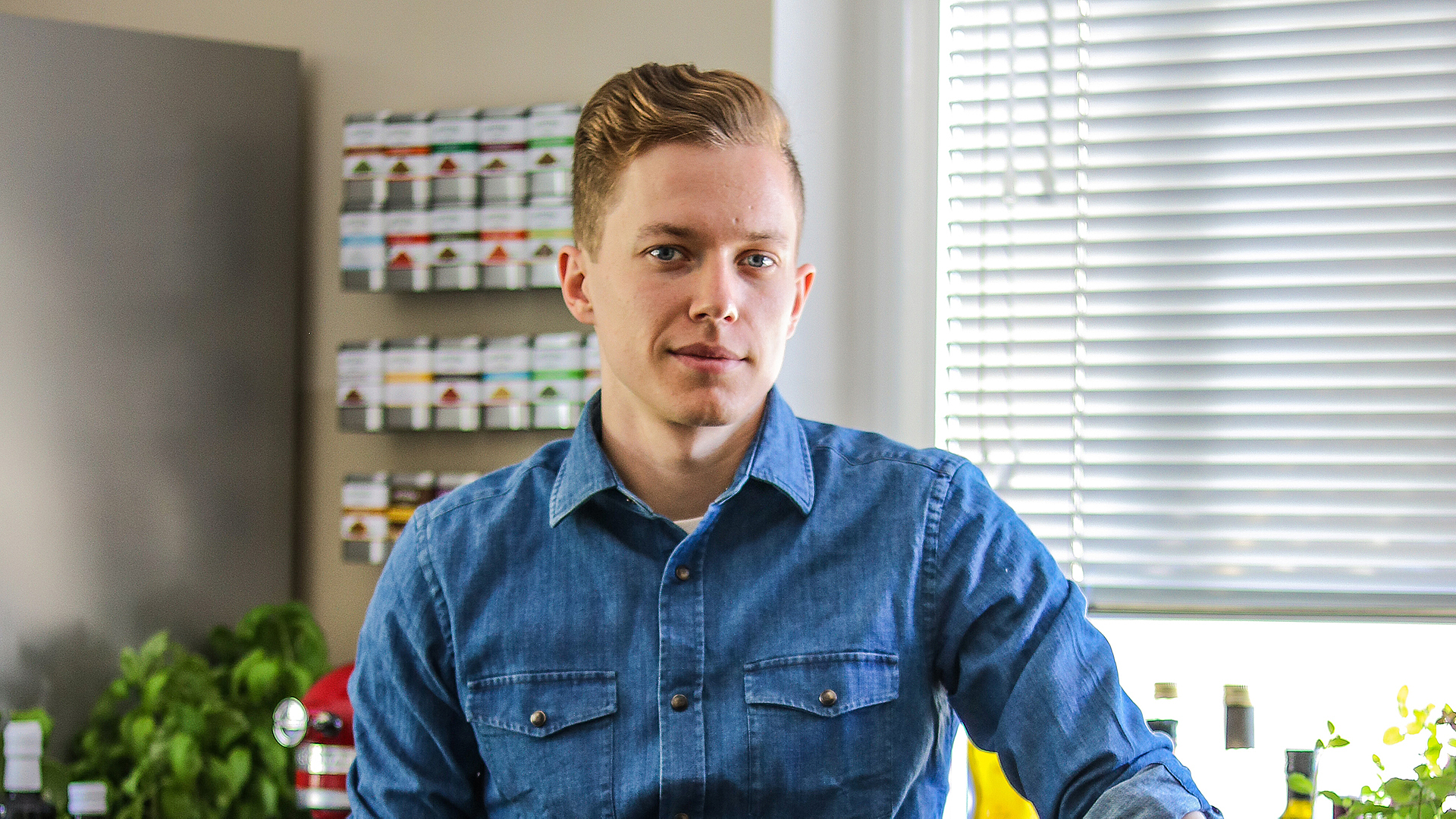 Eat better, not less! Foodoholic gets you addicted to cooking...and makes you healthier
Eat better, not less – now that's what we like to hear! Florian Kaminski's blog – the healthy eating 'blogzine' and app Foodoholic – is all about wholesome everyday recipes and tips for eating well. It has brought the joy of cooking delicious healthy meals to thousands of readers, plus it has helped them to shed the pounds and achieve personal sporting bests. Best of all, the recipes have delighted their family and friends too
'What makes my dishes different is that they are suitable for everyday cooking and don't require exotic or particularly expensive ingredients. They always feature ingredients that you can find in any supermarket. I place a great emphasis on using seasonal and local produce, and 99% of the time our ingredients come from organic supermarkets,' says the enthusiastic food blogger and competitive athlete, describing the Foodoholic approach.
The philosophy behind the blog, popular app and more recently the Foodoholic cookbooks is to break down barriers to cooking and make learning how to cook fun with challenges. The recipes do not require any unusual ingredients either. 'My dishes taste great, even without new superfoods from far flung places,' smiles Florian. The app features different sections such as 'vegan week', 'recipes to go' and 'losing weight without counting calories', and it has a shopping list to help users when they're shopping for ingredients. Florian developed the app himself. It's handy and stands out from other food apps as it links with the cookbook using QR codes. Just scan the code and the ingredients for the recipe in the book will transfer to your shopping list in the app.
Like BORA, Florian and the Foodoholic team like to approach things from different perspectives and explore new avenues. For instance, they have recently been supported by the BORA Pure, an induction cooktop with integrated extractor that not only looks the part but, most importantly, comes with super functionality. It helps them to prepare their daily recipe creations – up to eight a day – with supreme ease and perfect technical performance. In fact, the Foodoholic team used the BORA Pure to cook all the recipes featured in their newly published cookbook, which you can order at buch.foodoholic.de (currently only available for delivery in Germany).
Florian and his team chose BORA for their cooktop because they share many similarities. BORA, too, is interested in healthy eating and has a sporty side with the BORA – hansgrohe cycling team, plus it also has a passion for simple, minimalistic and pared-back design.
Sports + healthy diet = food blog: how Foodoholic was born
Florian Kaminski launched Foodoholic while he was attending one of the top sports schools in Germany. He started taking an increasingly greater interest in his diet once he reached sixth form. He enjoyed finding out about healthy eating and began sharing what he was learning online. And so, his blog was born! He initially wrote about his own experiences and posted his first recipes online. 'My posts were still fairly average in the beginning,' says Florian. Nevertheless, he published them regularly, and bit by bit the whole thing grew into a little hobby alongside his daily training. After leaving school, Florian took a year out to focus solely on this project. He turned his hobby into a profession, and his passion for cooking and healthy eating endured. Next Florian devised and designed the UI and UX for a Foodoholic app, which was launched in 2018. Since then, the app has grown into a fully fledged success, and Florian and his team have created two cookbooks and started developing creative and trendy recipes for other companies.