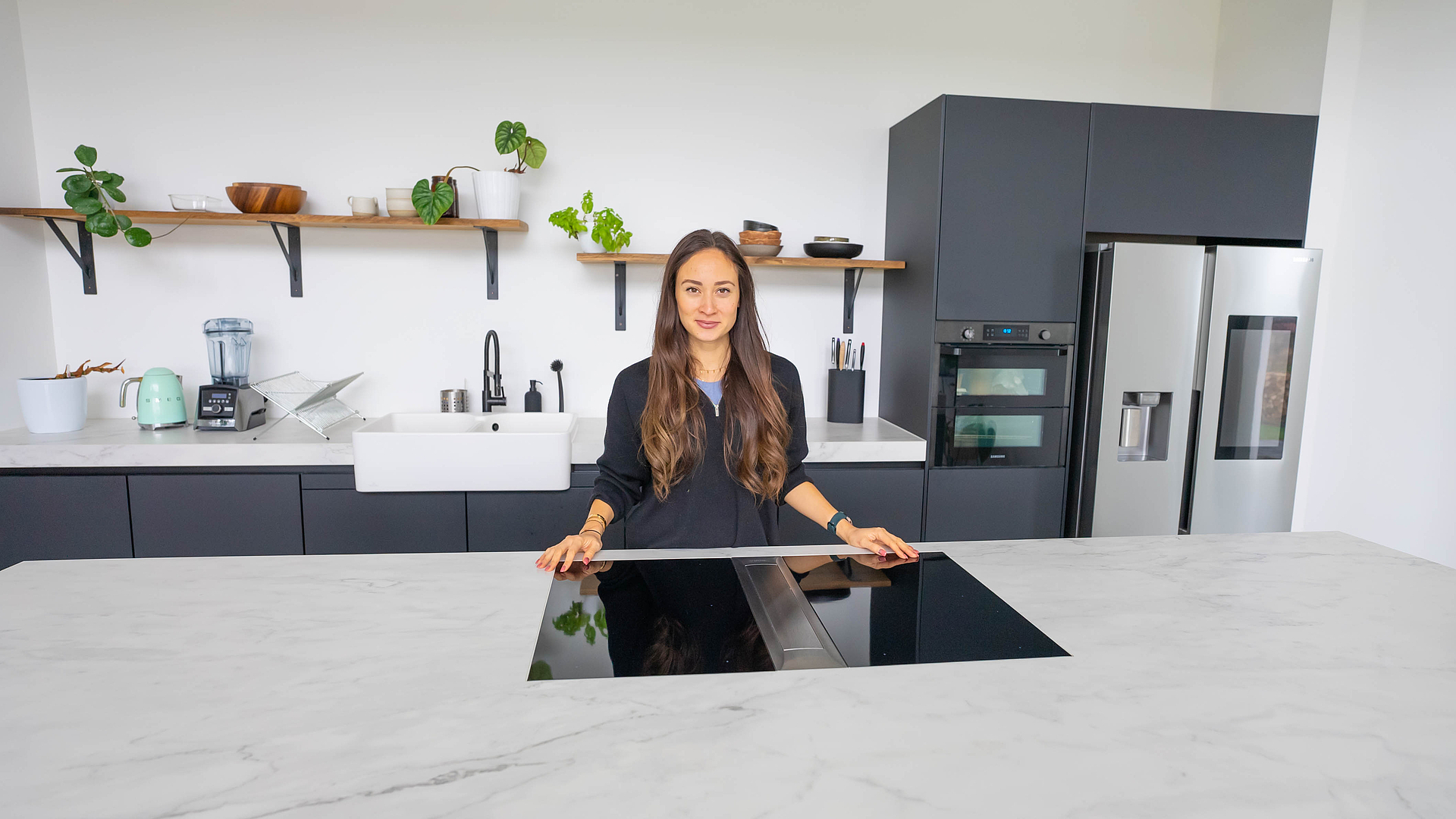 Anne from BodyKiss – Keeping fit and healthy from home
Anne from BodyKiss is all about becoming the best version of yourself by working out at home and eating healthily – no big gym equipment and no powder supplements. After all, sport is for everyone.
Photocredit:
Anne Kissner / BodyKiss
Introducing Anne and BodyKiss
For the past eight years, Anne has been demonstrating how you can stay fit at home with her YouTube channel BodyKiss, as well as in her new fitness programme 'Dein BodyKiss', which launched on 1 January 2022. She also has a channel called BodyFood where she shares delicious, simple and healthy recipes. Her husband Daniel helps with the videos, mostly from behind the camera, although he sometimes appears in front of it to demonstrate alternative workout exercises. They both now have their own online shop selling sports clothing and various sports gear, all designed for home workouts.
Diet and sport go hand in hand
In addition to being active, eating a healthy, balanced diet, especially with natural foods, it is essential to keep your body in tip-top shape. It's the same principle regardless of whether you're aiming to achieve a more sculpted physique, build muscle, or gain or lose weight healthily. Natural foods are key because they are the easiest for our bodies to digest and process. It is also important to look out for foods rich in protein. Proteins play a major role in building muscle. They are part of our hormones, help build tissue and are responsible for healthy organs and a well-functioning immune system. They also keep you feeling full for longer if you incorporate enough of them into your daily diet. Natural sources of protein include pulses (lentils, peas), nuts and seeds (pumpkin, flaxseed), tofu and grains such as oats.
A simple, protein-rich recipe to make at home
Anne has a new kitchen where she loves whipping up an easy, quick and filling meal, which is packed with protein and tastes great to boot. The BORA Professional that she has had fitted at home helps her to do just that. Anne's favourite features include its discreet design and the clear view you get from not having the extractor hood – a huge plus for when she is filming cooking videos.
So, feeling hungry now? This way to the recipe!
Recipe for sweet potato curry
Ingredients: 500 g sweet potatoes, 200 g carrots, 1 tin chickpeas, 1 onion, 1 garlic clove, a small piece of ginger, 500 g vegetable stock, 150 ml coconut milk, 20 g cashew nuts, 2 tbsp soy sauce, salt & pepper, 2 tbsp curry powder, coriander to taste
Method: Get out a large non-stick pan, then peel the sweet potatoes and carrots and chop them into 2 cm cubes. Peel and finely dice the onion, ginger and garlic. Add the onion, ginger and garlic to the pan and lightly brown them before adding the rest of the ingredients. Put the lid on and let the curry simmer for 15-20 minutes until the vegetables are cooked. Serve and garnish with coriander. Enjoy!
Nutritional values for one portion: Calories: 533, Protein: 19 g, Carbohydrates: 84 g, Fat: 10 g