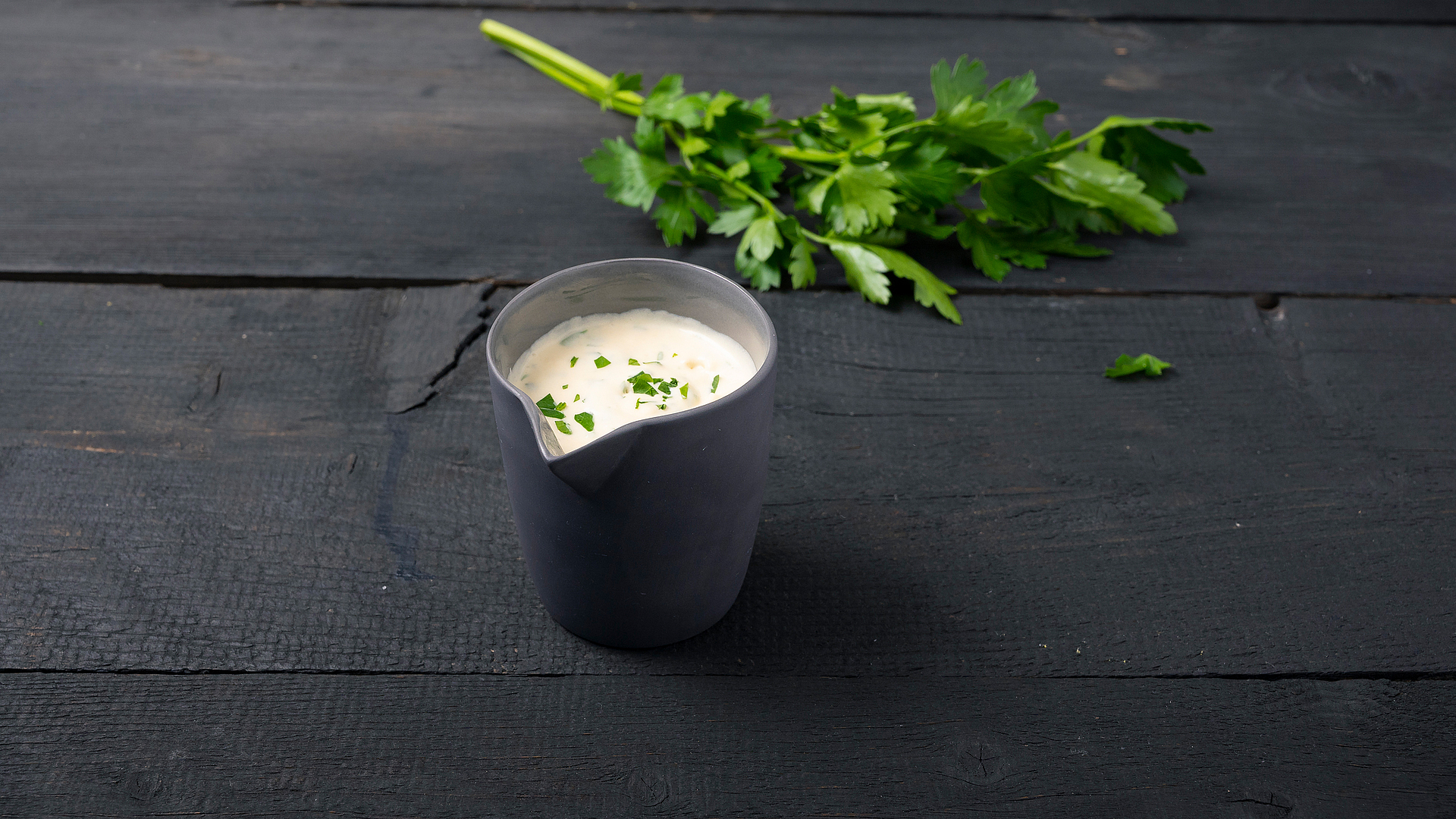 Béchamel de poisson – fish sauce
Preparation
After cooking the fish, reduce the temperature of the Tepan stainless steel grill to level 1 or heat retention level 2.
Melt the butter on the Tepan and sprinkle on the flour. Cook briefly while stirring then deglaze with fish stock. Fold in the cream and vermouth then season with salt and pepper. Finally, add the apple syrup and lemon juice.
Simmer the sauce for 3 minutes. Wash the parsley, shake dry and finely cut without the coarse stems. Stir into the sauce.
This sauce goes well with white fish, roasted salmon, prawns, potato gnocchi or pasta with molluscs.
Preparation time: 5 minutes
Cooking time: 5 minutes
Makes approx. 250 ml
1 tbsp butter
1 tbsp flour
250 ml fish stock
4 tbsp cream
2 tbsp Noilly Prat (vermouth)
½ tsp natural or sea salt
1 pinch of ground black pepper
1 tbsp apple syrup
1 tbsp lemon juice
½ bunch of parsley