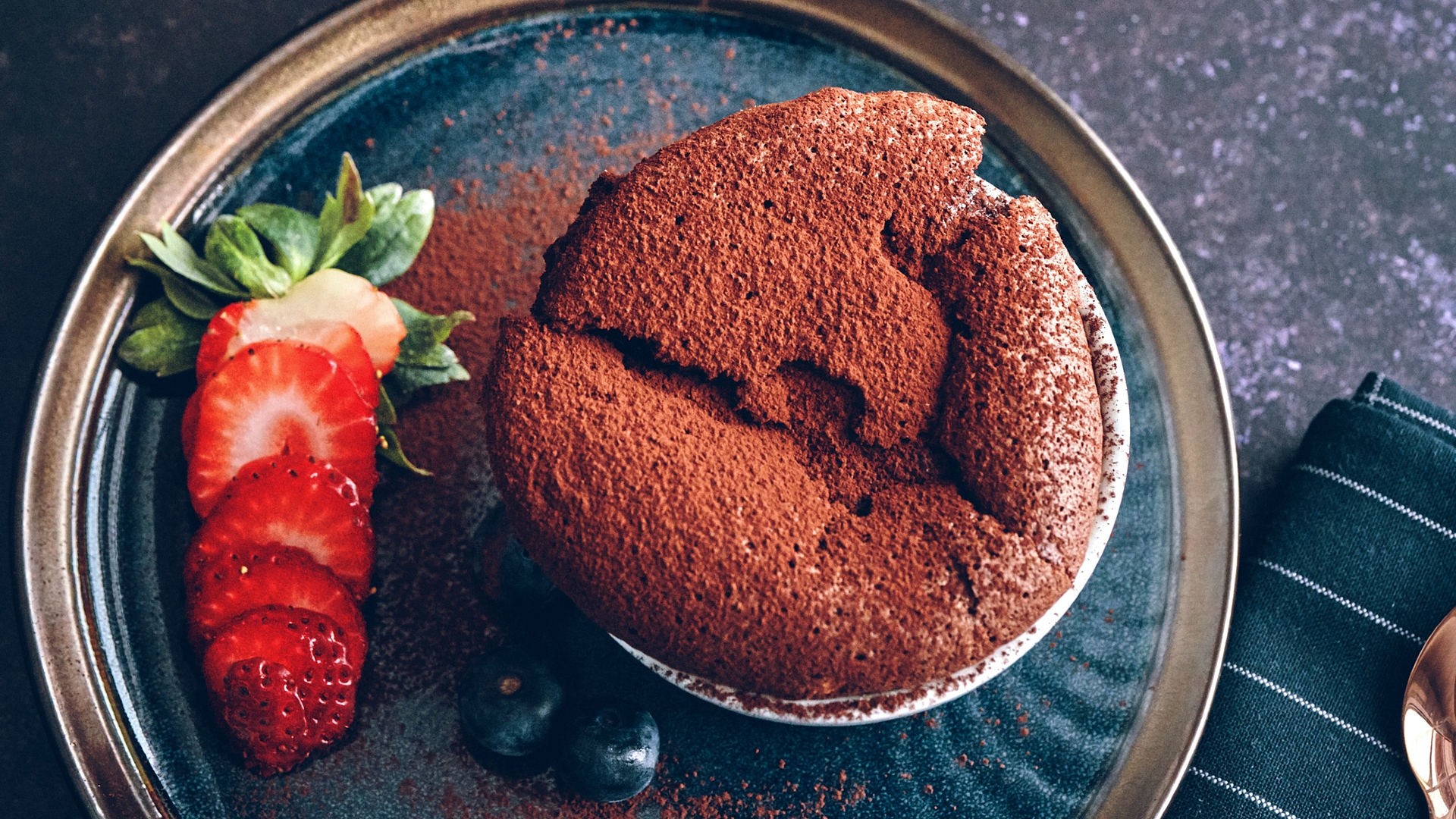 Preparation
Roughly chop the chocolate with a large knife and melt with the butter in a bain marie.
Beat the eggs with the sugar in a tall mixing jug until foamy. Sieve the flour into the egg mixture and stir in before adding the melted chocolate and salt.
Grease the ramekins with butter and sprinkle with sugar. Divide the cake batter between the ramekins and bake in the X BO (160°C/60% humidity) for 7 to 10 minutes.
Ingredients:
150 g dark chocolate
150 g butter
3 eggs (large)
50 g raw cane sugar
40 g spelt flour (Type 630)
A large pinch of salt