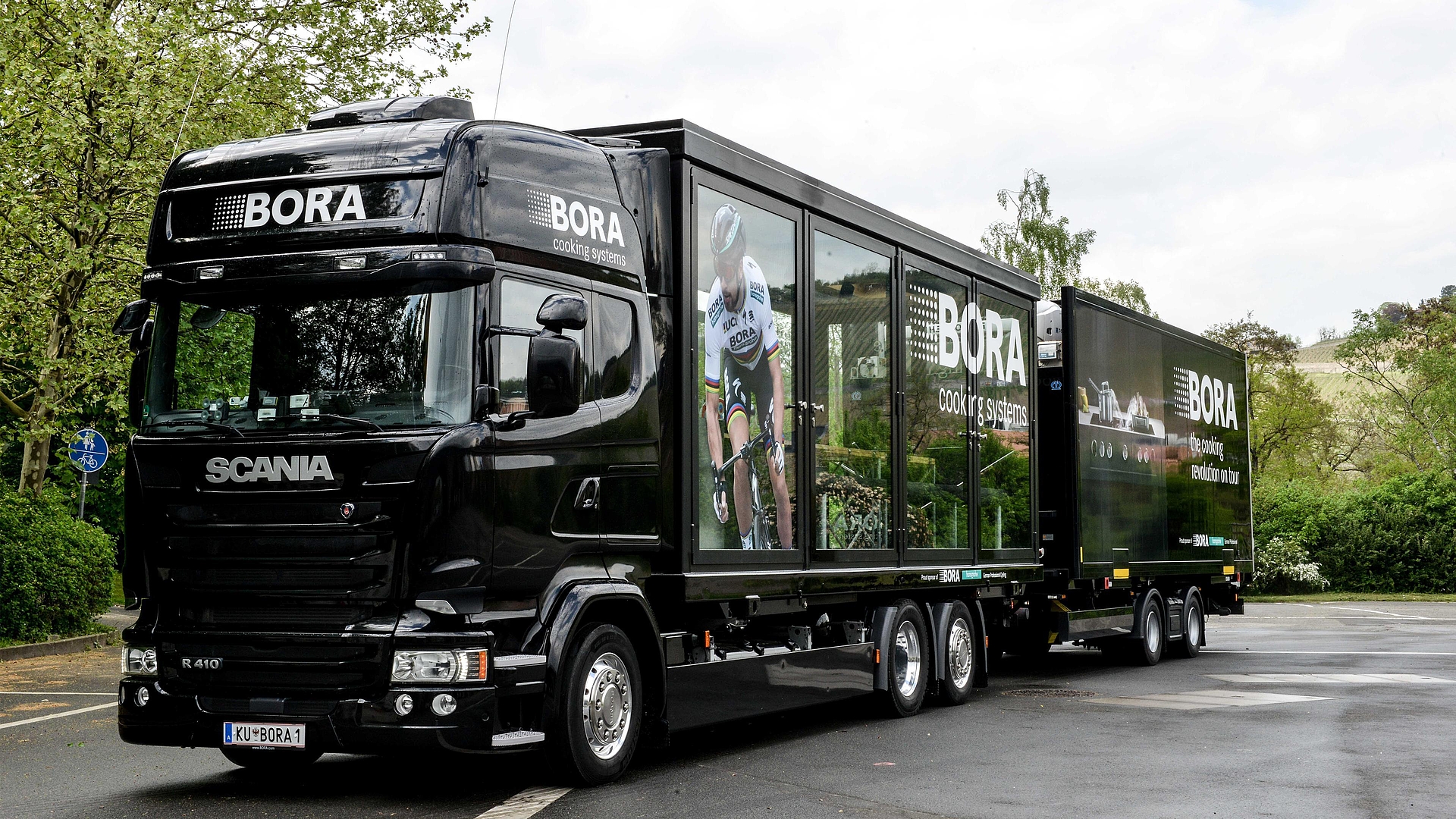 BORA Cooking Truck - our truck all round Europe
19 metres – 10 wheels – 40 tonnes – 1 mission!
During its tour of Europe the BORA Cooking Truck stops off at selected dealerships to present the seven BORA advantages to curious onlookers.
Who wants ordinary, when they can have extraordinary? That's what we thought, and so we built our BORA Cooking Truck. The truck, with its glass cube, is BORA's very own construction and was made in 2015. Since then it's been on the road in Europe, spreading the message of the seven BORA advantages. For over 4 years we've been touring with our 40-tonne lorry, providing those with an interest in BORA with special culinary experiences. A unique experience in unique surroundings.
Anyone who's been inside our BORA Cooking Truck knows that BORA not only offers functionality but also an exciting culinary product experience. Never been in the BORA Cooking Truck? Then it's time to change that and come to an event near you!